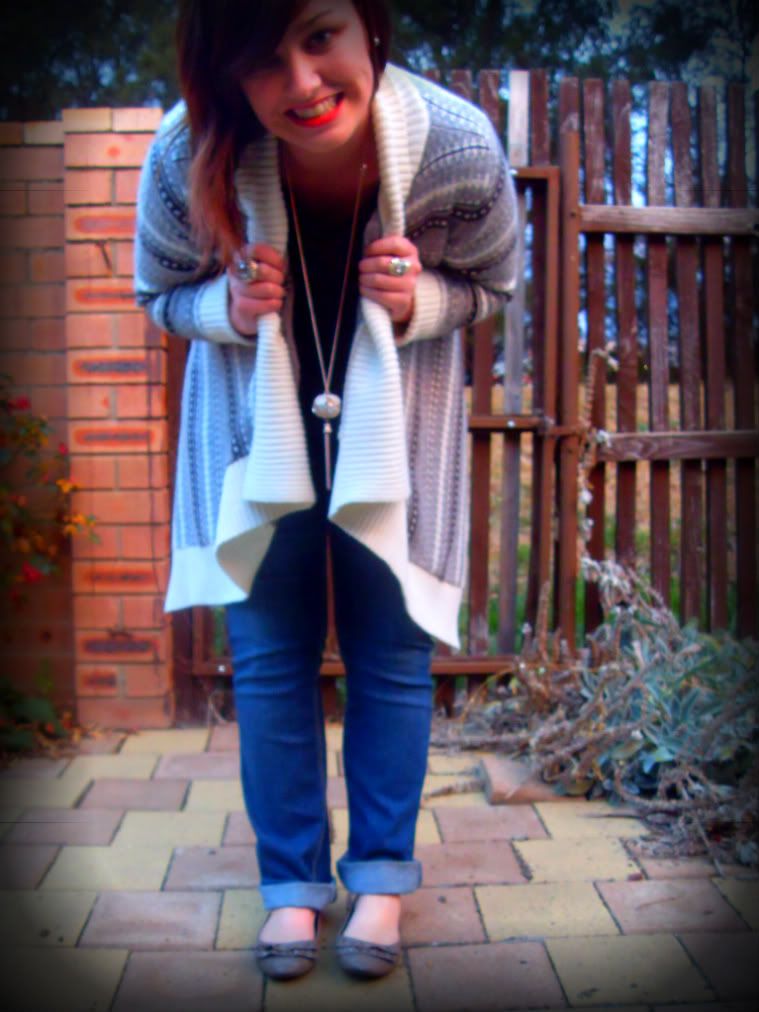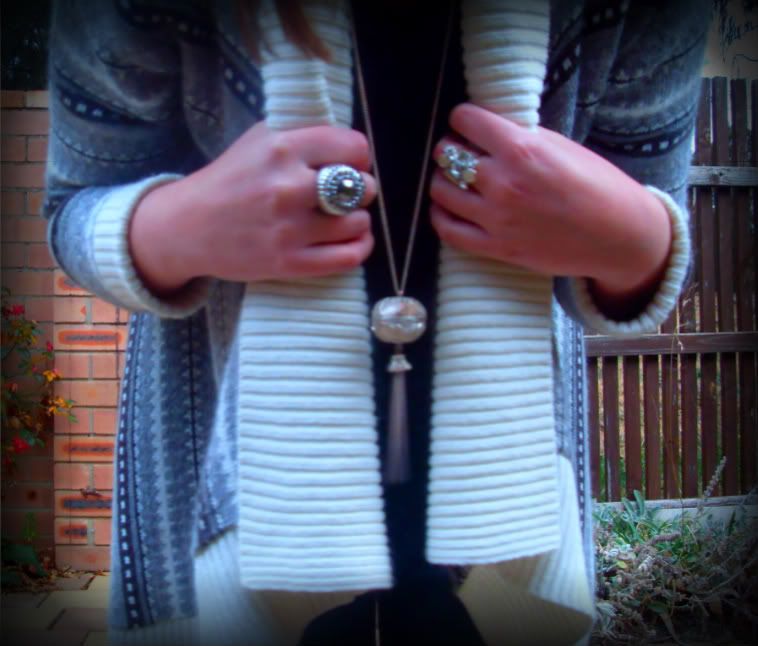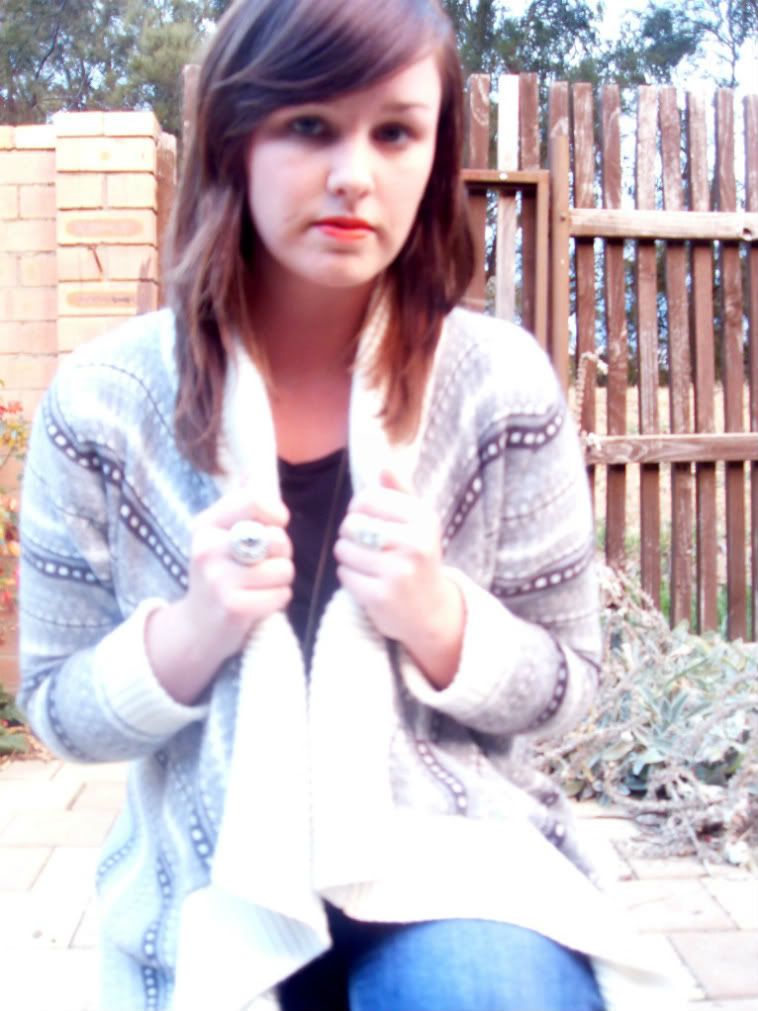 Jeans: Jay Jays/ Cardigan: Jeans West/ Tshirt: Myer/ Rings: Lovisa and Diva/ Necklace: Amsterdam/ Shoes: Kmart
This cardigan is currently my favourite item of clothing. I bought it last weekend for 40% off at Jeans West not realising how much I would fall in love with it. I have managed to wear it everyday since. As soon as I get home from work I put it on because it is so snugly and warm!
I bought a tripod today, I thought it might be fun and give me the chance to take more photos for the blog. Anyway it is way harder then it looks and I only managed to get a few ok shots but I think I will work it out... eventually. Most photos today resulted in me missing a head or other limb.
I have spent my Saturday being very lazy and doing alot of not much. I am cranky at myself now for wasting the day away, thank goodness for Sunday. Hope your having a lovely weekend!