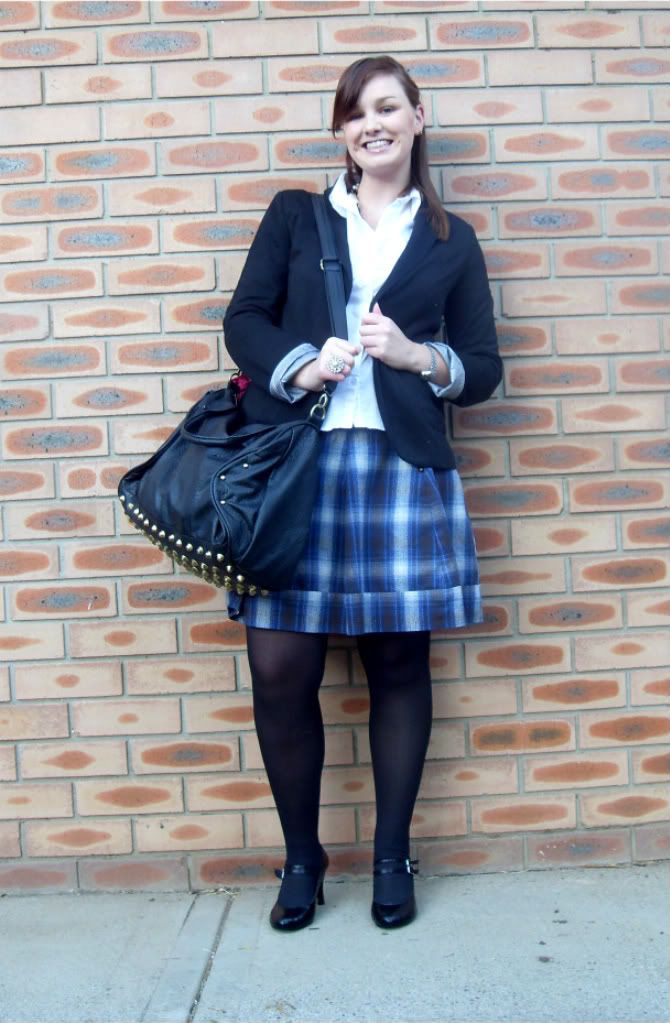 Blazer: Valleygirl // Shirt: Target// Skirt: Myer // Neclace and Ring: Diva // Shoes: Big W// Bag: Nina Anthony // Watch: Sharp
This outfit actually reminds me of my old school uniform. We had to wear dark blue kilts with a light blue shirt and a maroon jumper and dark blue tie. It sounds pretty horrendous right? I think it is only the blue skirt that brings back the memory.
Winter is truly here in Canberra with a max temp today of 9 degrees eeck! As soon as I took these photos I was covering up in a big coat, scarf and gloves.
I was back at work today and am starting to feel much better. I just hope that my sickness for Winter is over and done with now. Tonight I am going out for dinner and then to the theatre to see In the Next Room, which I think will be really interesting. I love going to the theatre but don't get there often enough.