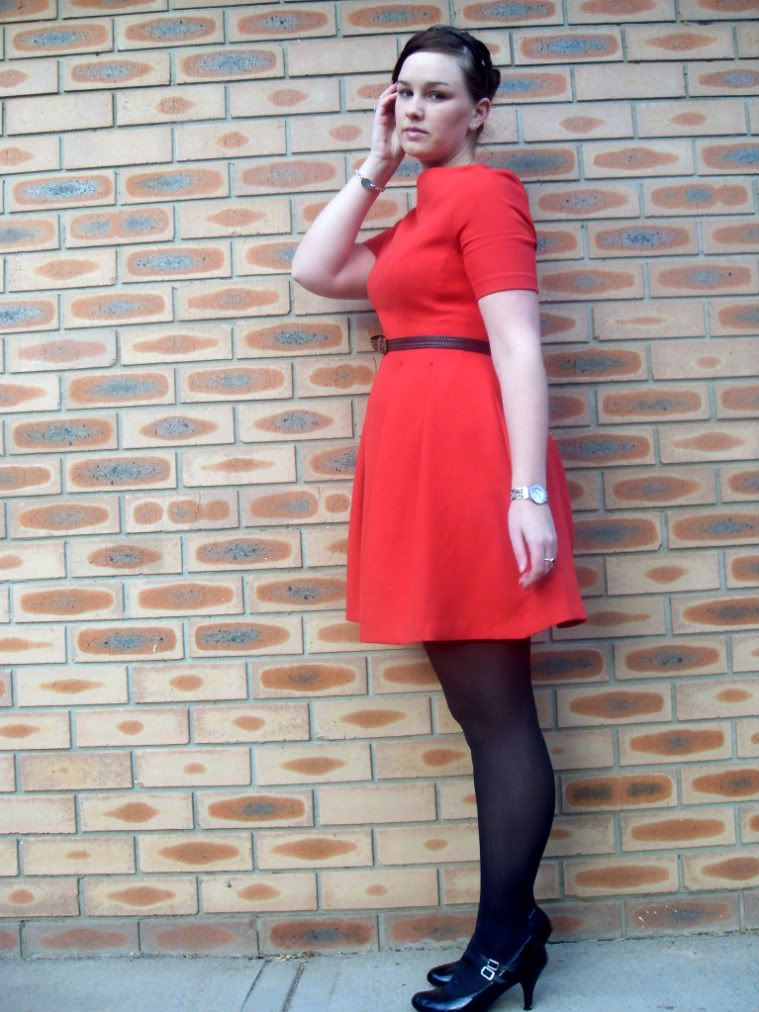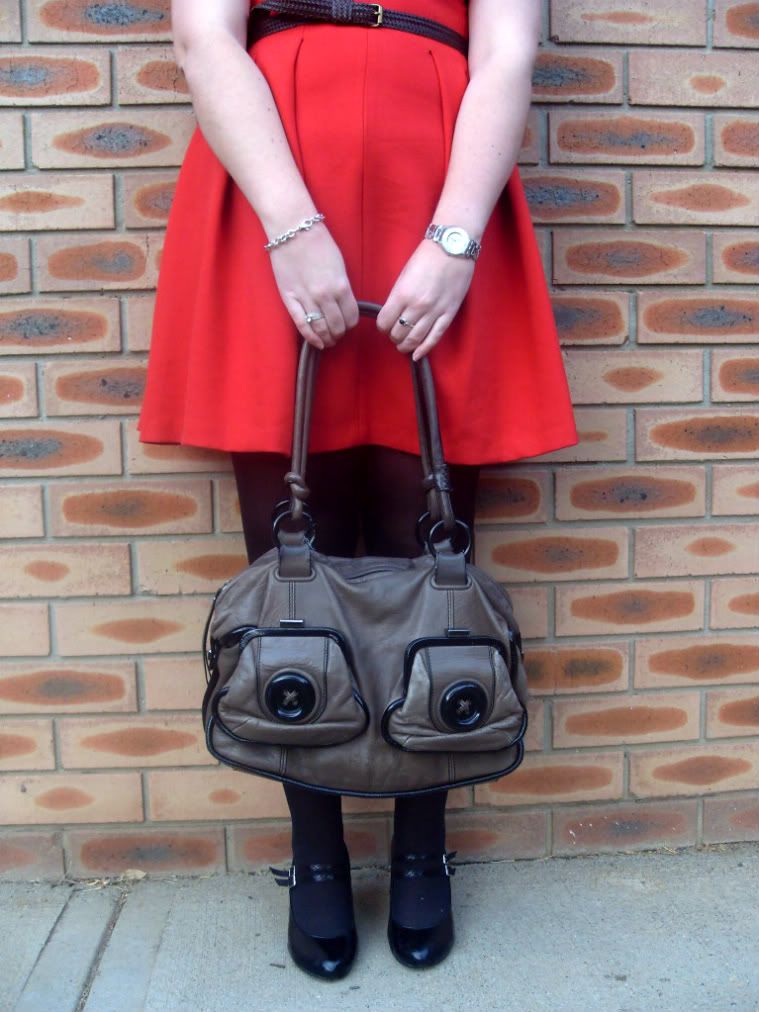 Dress: Zara // Stockings: Sussans // Jacket: Myer // Bag: Mimco // Head band: Cotton On// Shoes: Big W
Whilst in Sydney this weekend I managed to pop into the new Zara store for a quick peek. I tried to go last time I was in Sydney which was about a month ago but it was just too crazy. The shop was just absolutely packed with people, there was clothes thrown everywhere and the line for the change rooms was really long.
This time it was still really busy but definitely more civilised, I went a little crazy and bought two jumpers, a pair of pants and my most favourite item this burnt orange dress. I wore it to work today and it felt so good to have a little bit of colour amongst the awful wintery weather. I got lots of lovely compliments too which made for a nice day. Sometimes really high cut pieces don't suit me but I think this one is ok and flatters my waist. I think I would like to wear it every day.
I hope everyone is having a nice start to the week, we have severe weather warnings at the moment for wind and rain eeck!