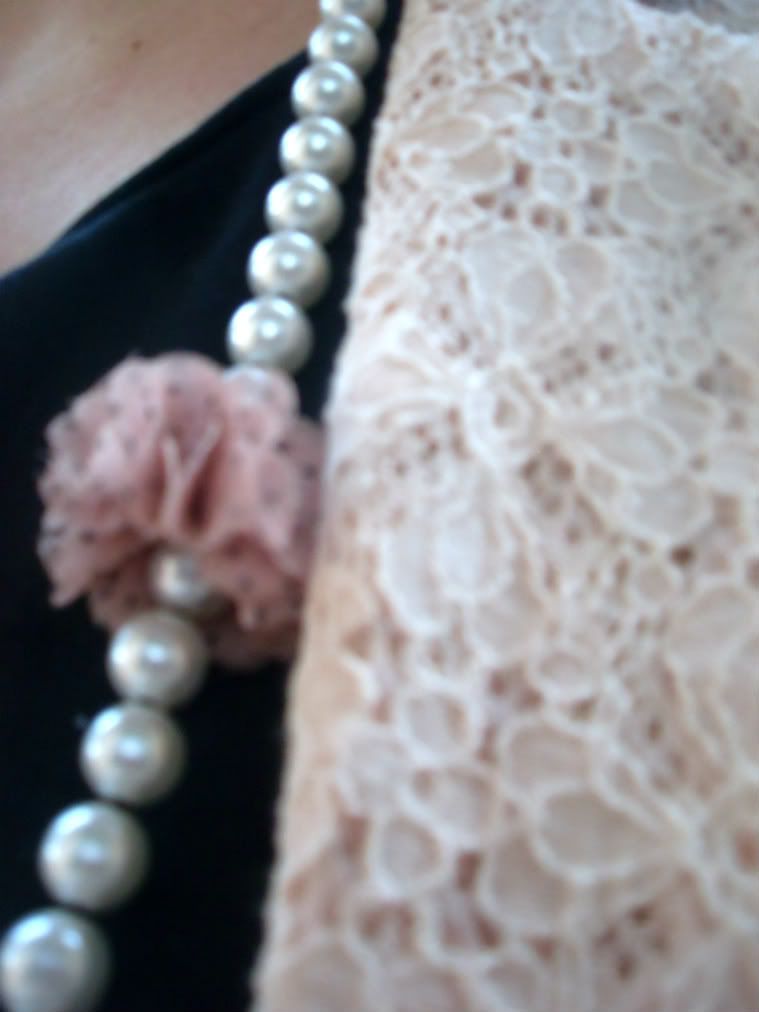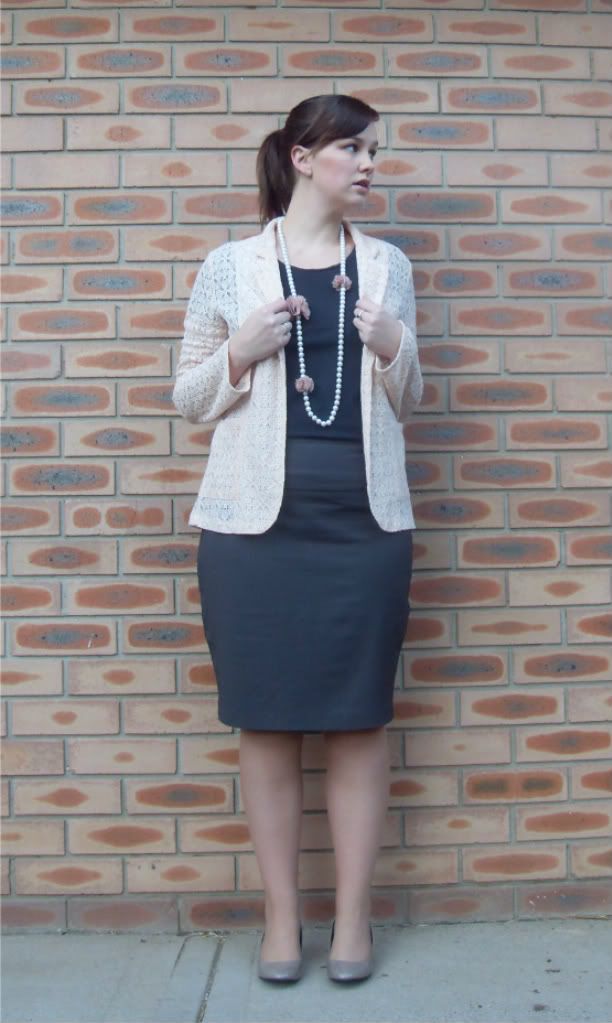 Necklace: Betsey Johnson // Blazer: Dotti // Skirt: Portmans // Top: Myer // Shoes: Big W
I really feel like I am kicking butt this week. Far too often we concentrate on the things we aren't doing right and give ourselves a really hard time over little things that are often beyond our control. Lately I have decided to try and concentrate more on the things that are going right, the things that make me happy.
This week I am happy about a number of things....
♥ Blogging more regularly, having more fun with my blog and meeting new people
♥ Exercising like an Olympic athlete (slight exaggeration) but I am going to the gym regularly and am on day five of the 30 day shred and it feels good
♥ Paying off my credit card, woot to no more debt
♥ Making a concious effort to cut down time in front of the TV
♥ Learning that its ok to say 'no' to things and not feel guilty, very liberating
♥ Paying $10 for a punnet of strawberries because they looked to good to resist
What are you feeling good about this week?