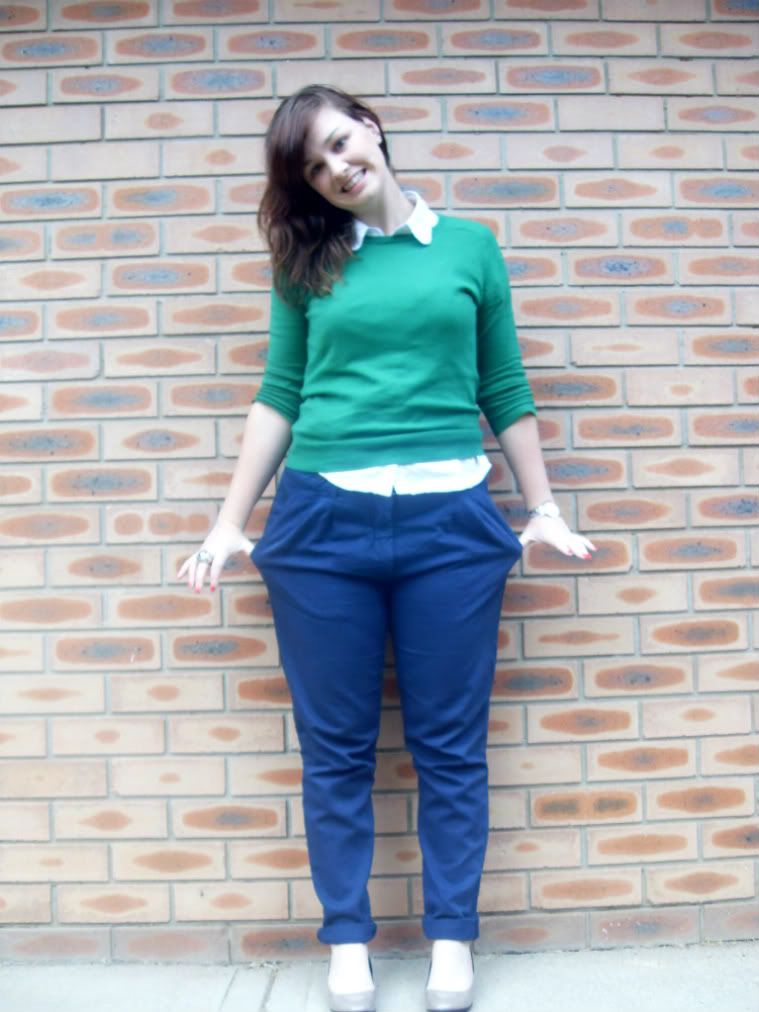 Jumper & pants: Zara// Shirt: BigW// Shoes: Kmart// Beret: Accessorize
Just a little work outfit from today. This outfit immediately reminded me of that saying "Blue and Green should never be seen without a colour in between." Hopefully the white shirt is enough to keep me safe.
Today I was walking back to work from lunch, smiling because my lunch was delicious and it was a nice day and wham bam I was arse over head into the pavement in front of dozens of people. I lost my hat and my bag and it hurt but I was so embarassed I just tried to scutlle away as quickly as possible. Later when I was telling my friend she said but at least the people that saw would have been like "Oh that girl in the cute hat fell over!", and not like "Oh that girl with no cute hat fell over!" she cracks me up.
I bought a new lipstick and nail polish on the weekend as I was at the shops and had the urge to indulge myself. I am wearing bothin the photos. The lipstick is great and long lasting but the nail polish not so much. The packaging says that it is chip resistant and can last for up to ten days – pretty sure my nails were chipped within the first 3 hours of wearing it.
I have a new feature starting tomorrow so I hope you can drop by to check it out.