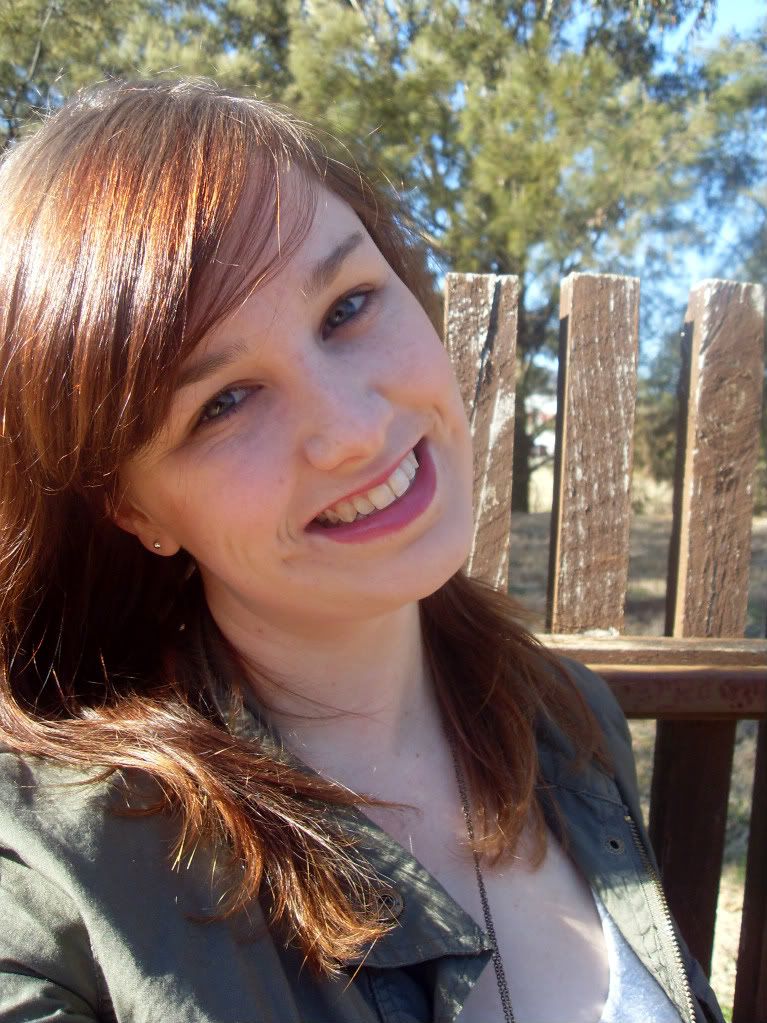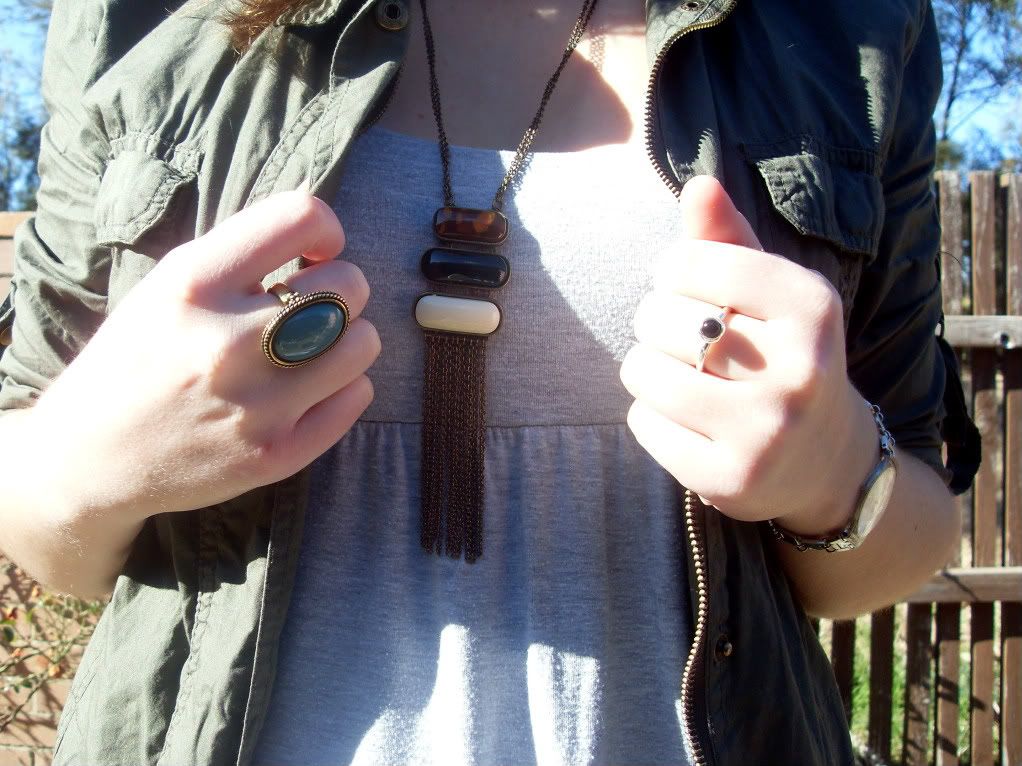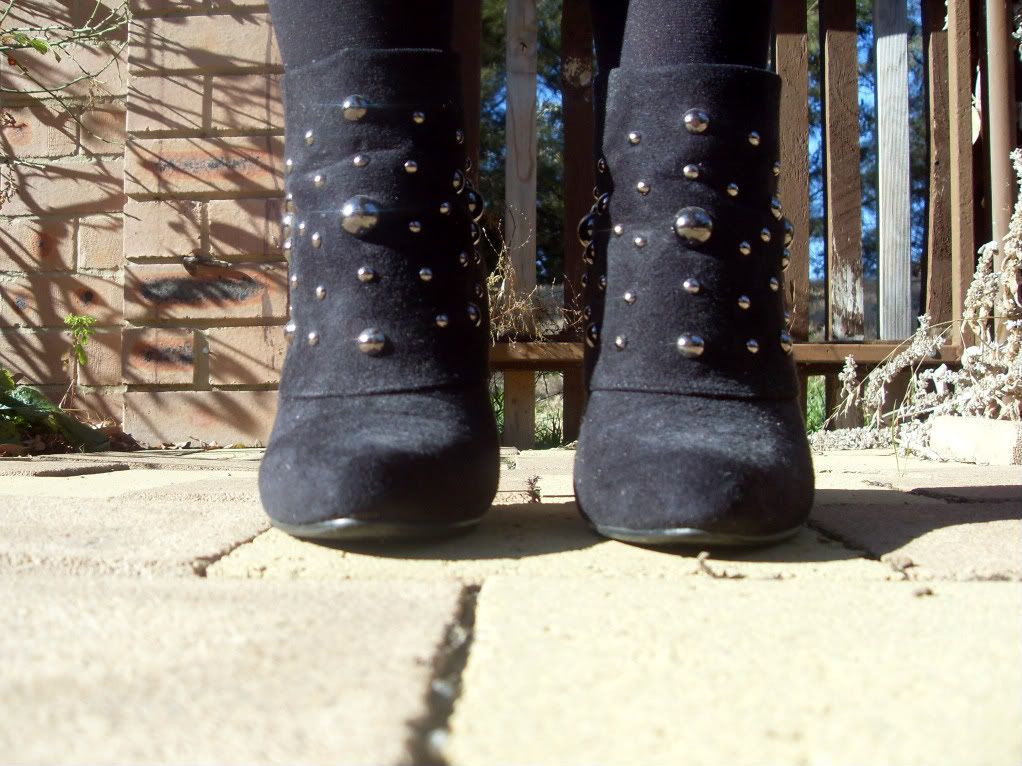 Dress:Unknown//Jacket:Kmart//Shoes: BigW// Green ring & necklace: Diva// Black ring: Pandora// Watch: swatch.
I am so glad it is the weekend. We have been having a blizzardly time in Canberra lately (don't let the blue sky deceive you), when I wake up in the morning its about -2 degrees Celsius yuck! I was trying to be really positive and embrace winter this year but I give up, come on Spring.
What are your plans for the weekend? I need to clean my house it looks like a small war has gone on during the week and now I am left to clean up the rubble. We also have Brendan's dad's 50th Birthday party which will be a lot of fun. There is a delicious bakery near where they live and I am definitely planning on dropping in for a treat. Then on Sunday I am meeting up with my friend to talk travel plans. Has anyone reading been to the Grand Canyon? We cant decide whether to go to the South or the West rim.
I took these photos while listening to Adele, I know I am late to the party but I am kind of in love with her and want to have her babies, well you know what I mean.
Have a wonderful weekend, have fun and smile lots.