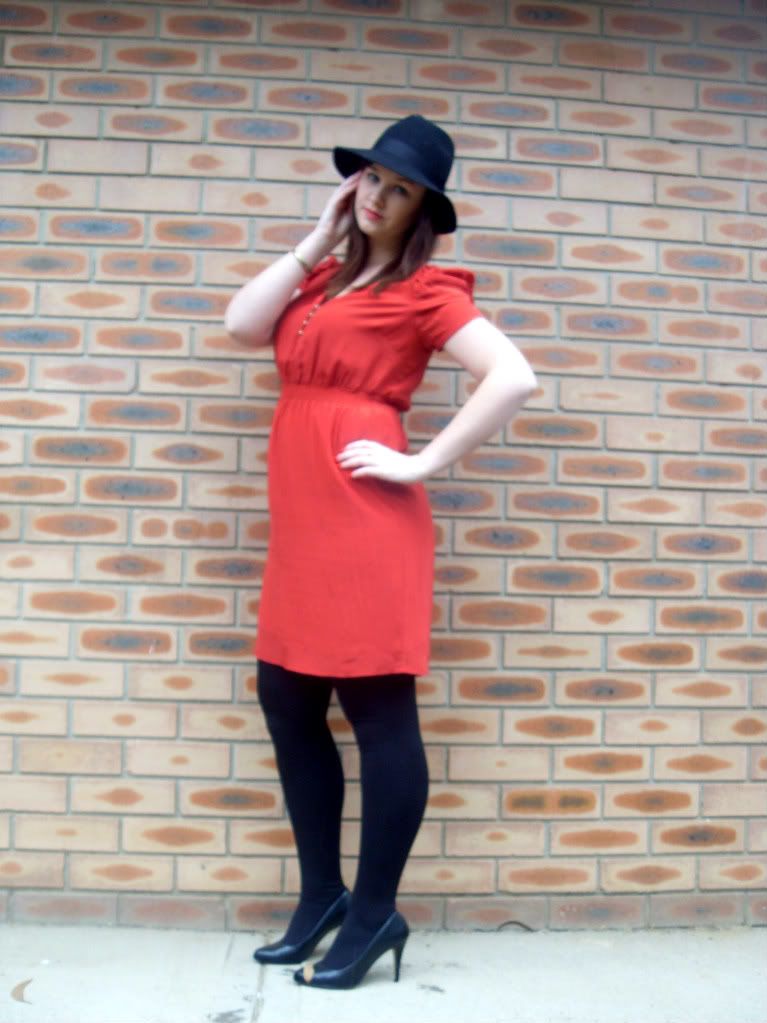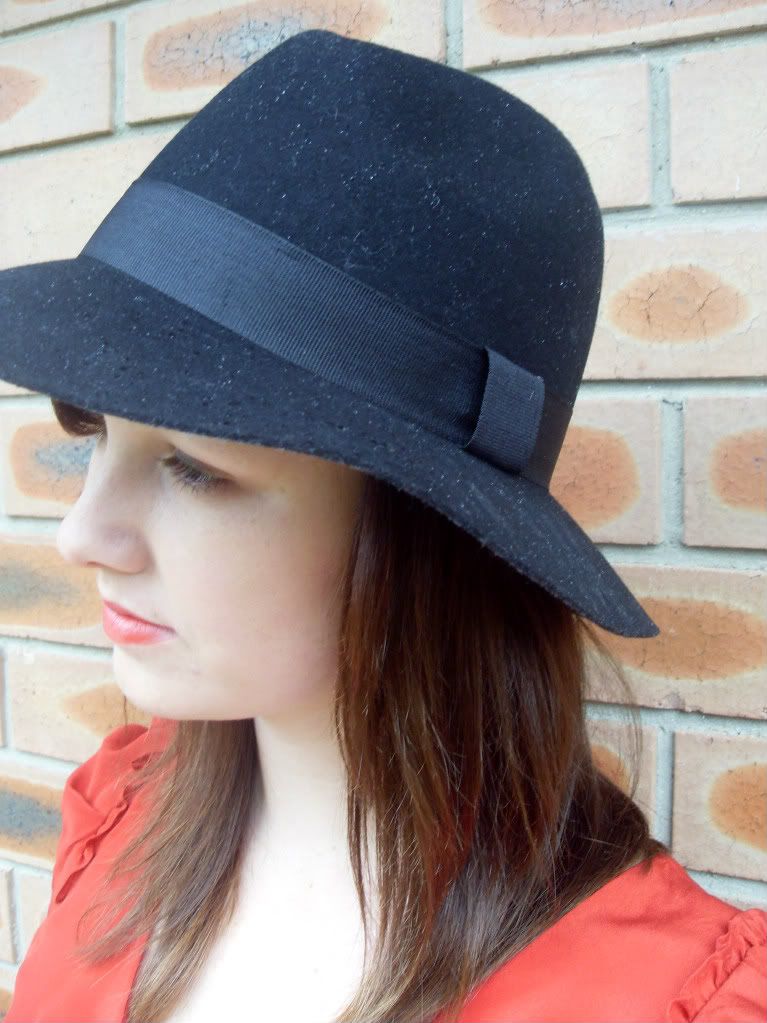 Dress: Portmans// stockings: sussans // shoes: inniu // bracelet: vintage // ring: gift // hat: jeanswest
Naming this post was pretty easy due to the number of comments I got from people about my hat today. Brendan asked me if I was off to meet Sherlock and Watson when I walked out in the morning. I then saw a friend who asked me if I was channeling Carmen Sandiego. I dont mind I personally like the hat, what I am embarassed about is that great big leaf on my shoe that I didnt notice when I took photos.
I went shopping yesterday and picked up this dress. It was $130 down to $35 it really drives me crazy how quickly things are priced down - it would really upset me if I bought this full price then saw it nearly $100 cheaper. I guess it just demonstates how disposable fashion is these days. It makes me think I should never buy anything full price - I guess its lucky I dont really try and keep up with trends so I can make use of these sales.
I hope your having a good weekend. Today I have eaten too much and slept the afternoon away which means I will be up until some crazy time tonight but sometimes you just cannot resist an afternoon nap.