My friend made me this curry for dinner and last week and it was so delicious that I had to make it for myself this week. The receipe doesn't have precise measurements so you kind of have to experiment until you get it right but it is worth it.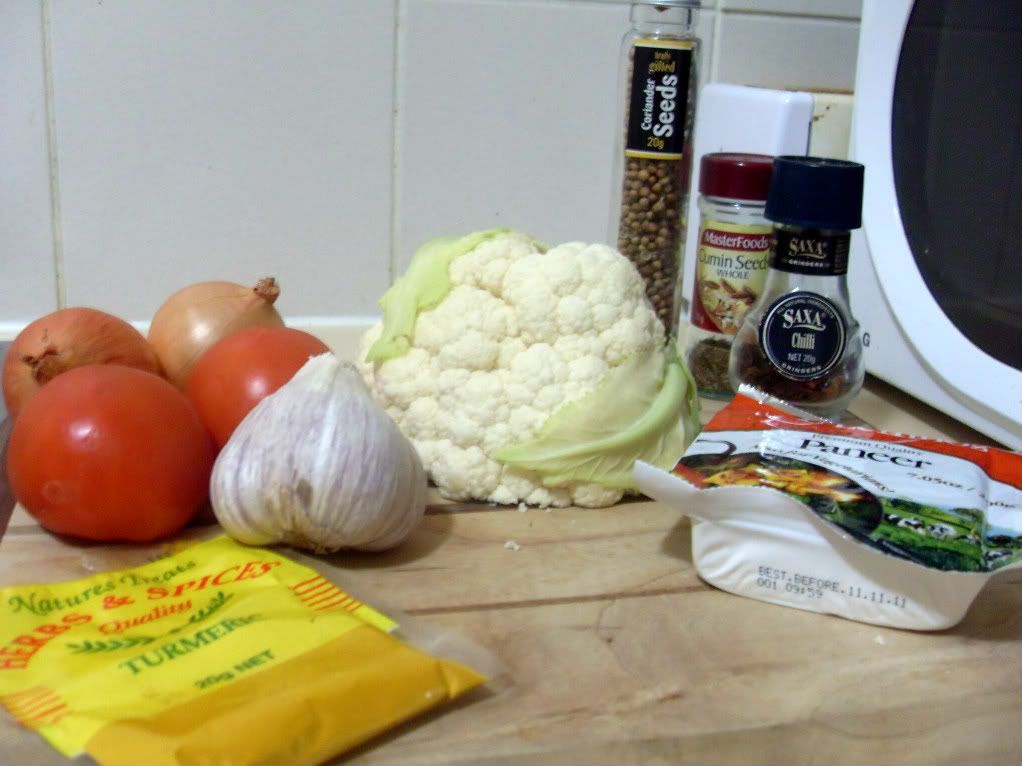 What do you need?
Cauliflower
Two fresh tomato and can of tomatoes
Two Onions
One clove of garlic
300g of peas
Tumeric
Chilli
Ground coriander seeds
Cumin
Paneer Cheese
What do you need to do?
1. Fry up two onions and add garlic, chilli, tumeric, coriander seeds (ground) and cumin. I added approximately two table spoons of coriander, four of turmeric, 3 of cumin and one of chilli but seriously play around until you get the taste the way you like it.
2. Then add two fresh tomatoes and a tin of crushed or diced tomatoes, then throw in peas and simmer that for 15 or so minutes until the peas change from bright green to a dull green.
3. Then add the paneer cheese and cook for another 5-10 mins.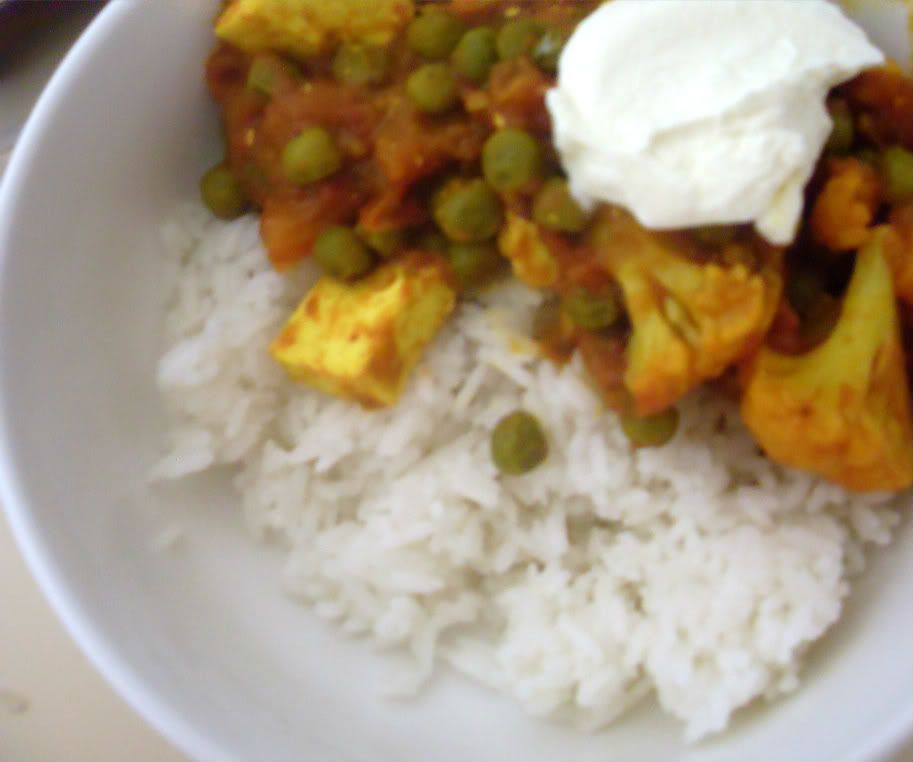 I add a dollop of greek yoghurt and serve. It also freezes really well so is great to take as lunch for work and so forth. Enjoy!