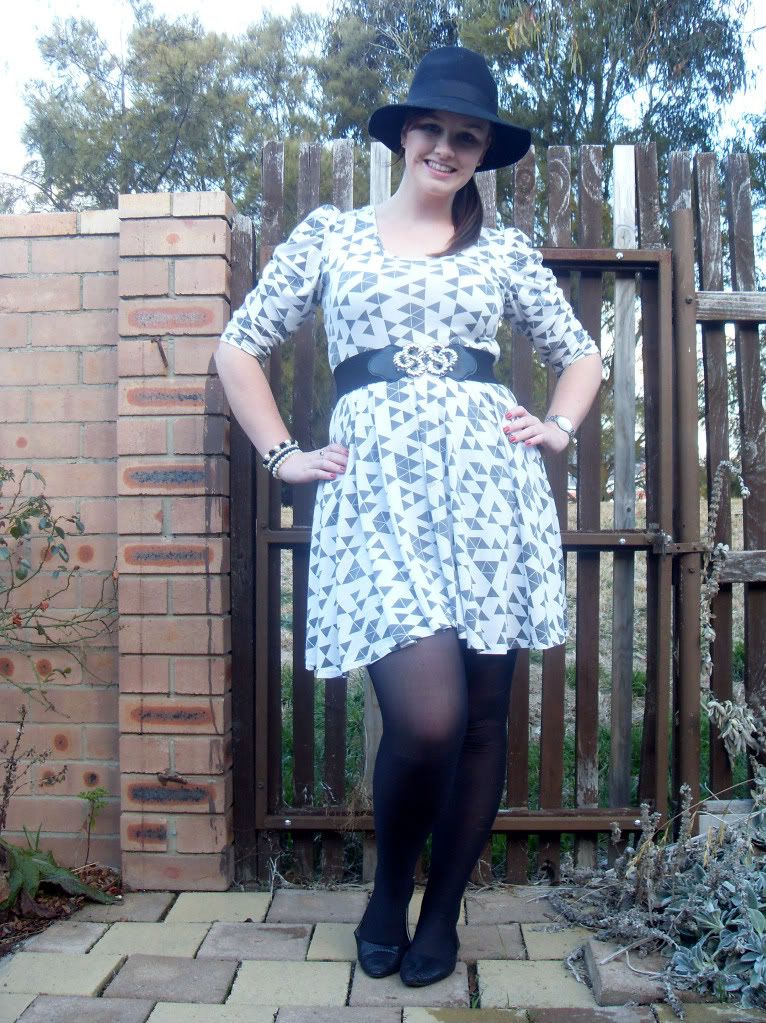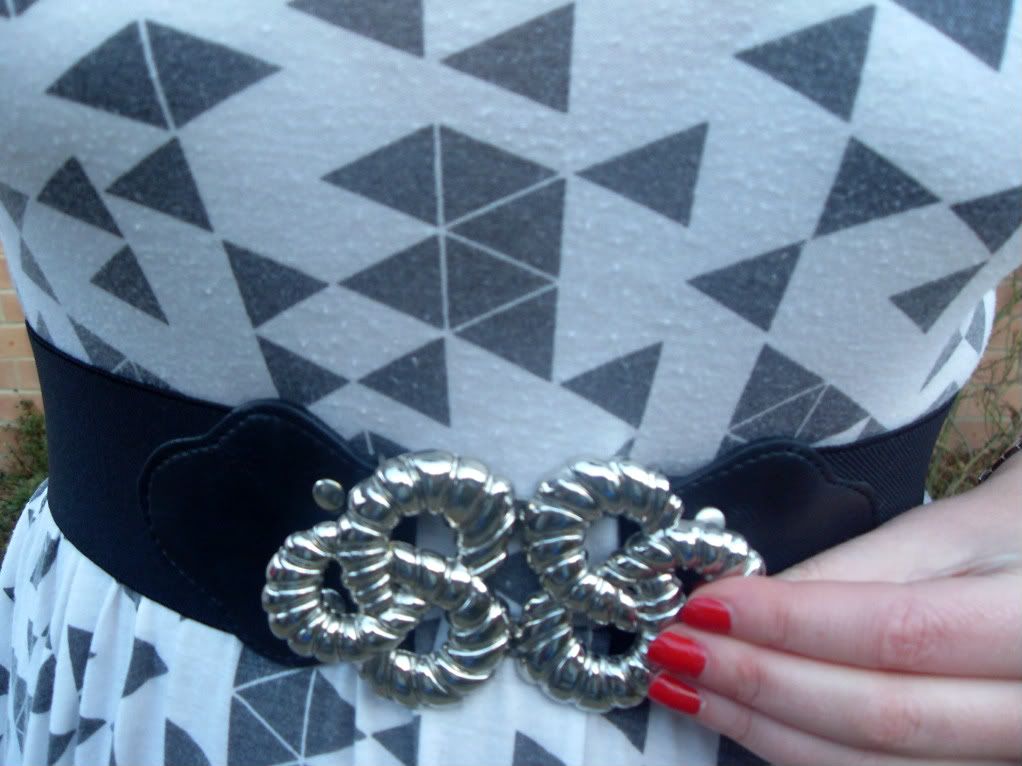 Outfit: dress: little boutique in Sydney// hat: jeanswest // belt: portmans //shoes: kmart // jacket: target // bracelts: equip // watch: swatch
Sunday is such a lovely, lazy day. I usually get active about 5pm Sunday afternoon when I realise its nearly time to go back to work and I haven't accompanied half of the jobs I had set out to achieve over the weekend.
Luckily this Sunday was a good mix of relaxing and getting a few things done. Brendan and I have cooked our little hearts out today. We made silver side for lunches, cookies for morning tea and I am just about to make a goats cheese tart for a dinner were hosting for our neighbours tonight.
I also did a few things for my US trip like booking tickets to a Vegas show, finally getting travel insurance and my visa waiver form submitted. It is nice to feel a little more organised.
I really love the pattern on this dress but have barely worn it this winter, now that its warming up a little I thought it was time to bring it out. I only wish I had have slapped on some red lipstick to finish it off. Hopefully the mandatory twirl photo isn't too much leg, whoops..
How was your weekend? Hopefully we have a good week ahead, stress free would be nice.