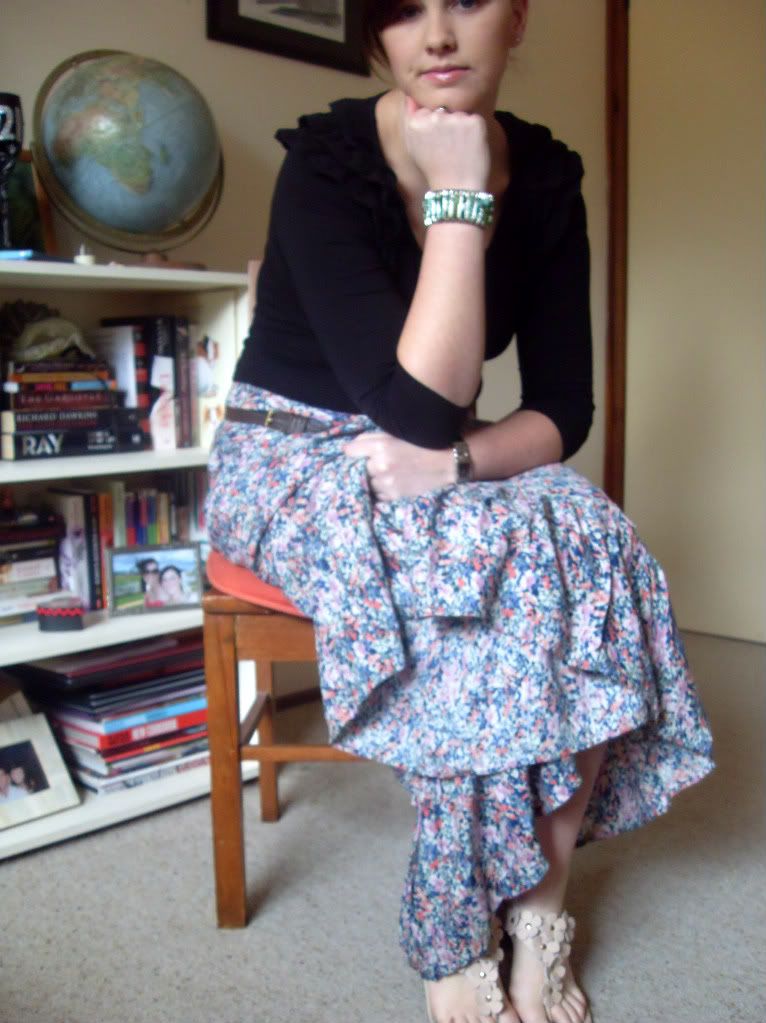 Top: Target//skirt: dotti // shoes: forever new // ring: diva // bracelet: from prague // silver ring: diva // watch: fossil
I am going to start by saying I am not sure how happy I am with these photos. I wanted to take some outfit photos inside for a change and decided to use some props but they turned out a little wanky haha. I decided to share them anyway feel free to have a little giggle, not a big giggle just a little one :-P
These photos are taken in my office/ wardrobe. I feel bad as Brendan and I were meant to share the spare room but I kind of took over.
Today has been a really lovely Saturday. I went op shopping this morning and found a really fun vintage maxi that I am planning to take the sleeves off for Summer. I then had lunch with a friend and hit the gym.
I have been getting really sore shoulders from work, the "office slouch". I am going to get some physio on Monday so hopefully that helps but am going to try and do more weight work at the gym to strengthen my shoulders so I am not a creaky old woman one day.
Hope your having a nice weekend.