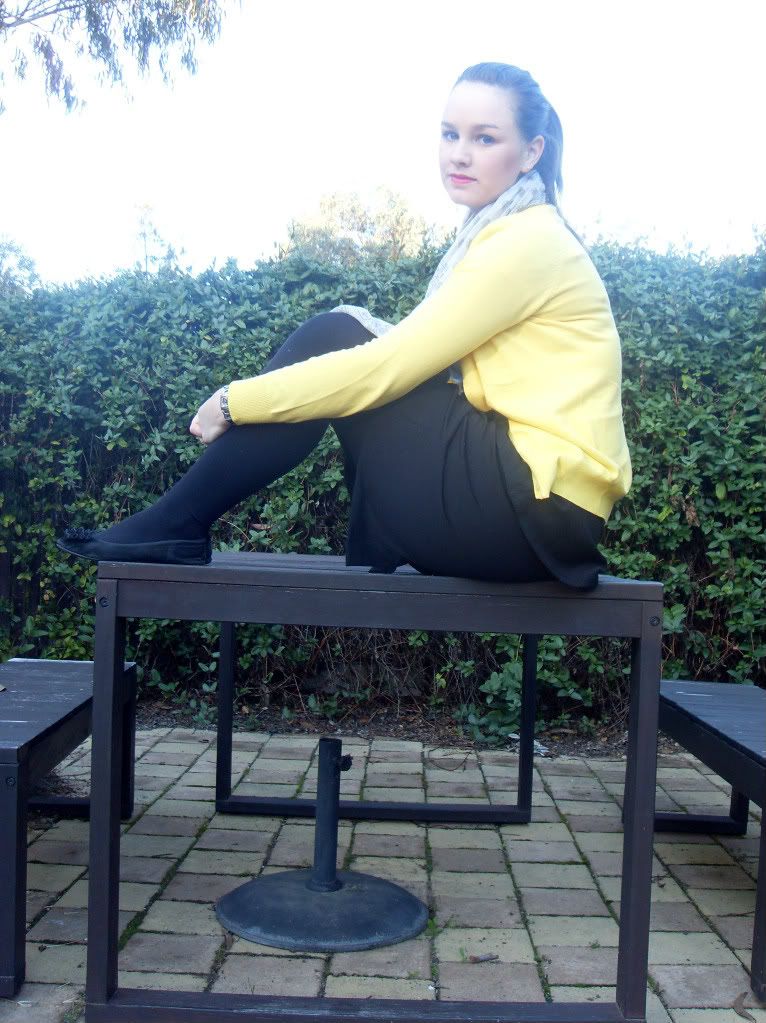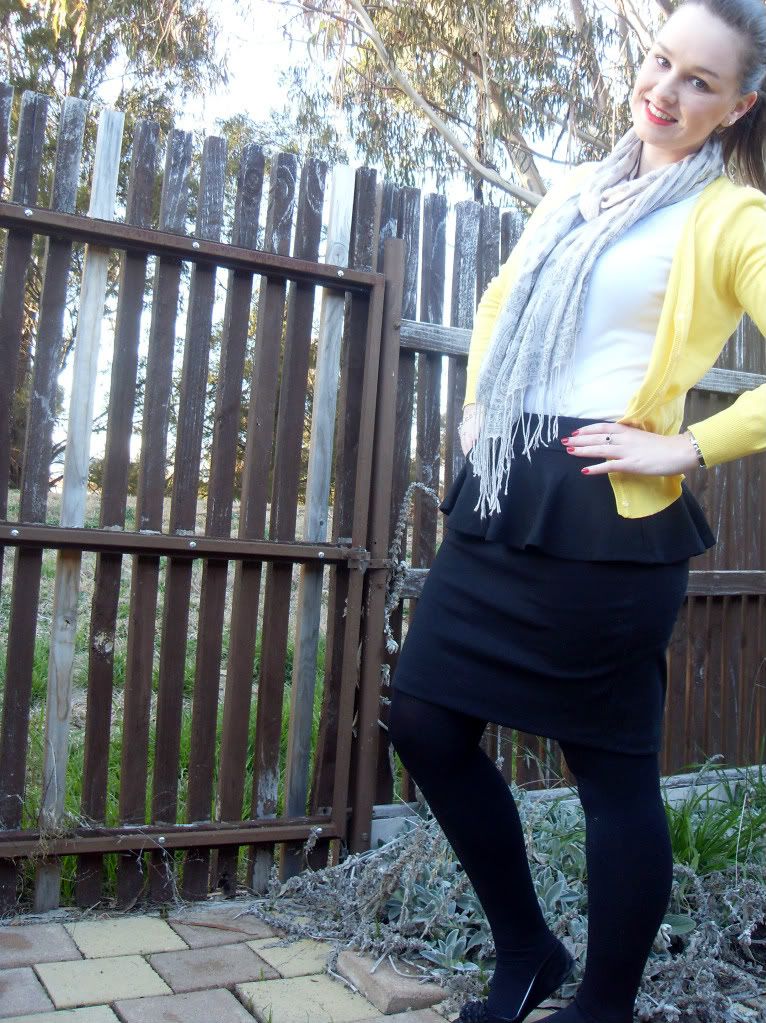 Skirt: target //shoes: kmart // cardigan: zara // scarf :overseas // shirt: myer
Yellow has never especially appealed to me until I saw a yellow cardigan on this
lovely blogger
. I was sold straight away and was on the hunt for my own yellow cardigan. It took a few weeks to find the right "yellow" but I am happy to now have it.
Yellow just brightens up the day, it probably sounds silly but I definitely feel happier wearing it. It's funny how something so simple like wearing a bright colour can set you off in a good mood for the day. I definitely intend on adding more yellow to my life and other bright colours.
I started a new job yesterday, same organisation but a new branch. It is hard being the new girl again and I am looking forward to the awkward first two week stage being over. I find I go all shy around new people and take a while to really get comfortable in a new place. But change is as good as a holiday, right?