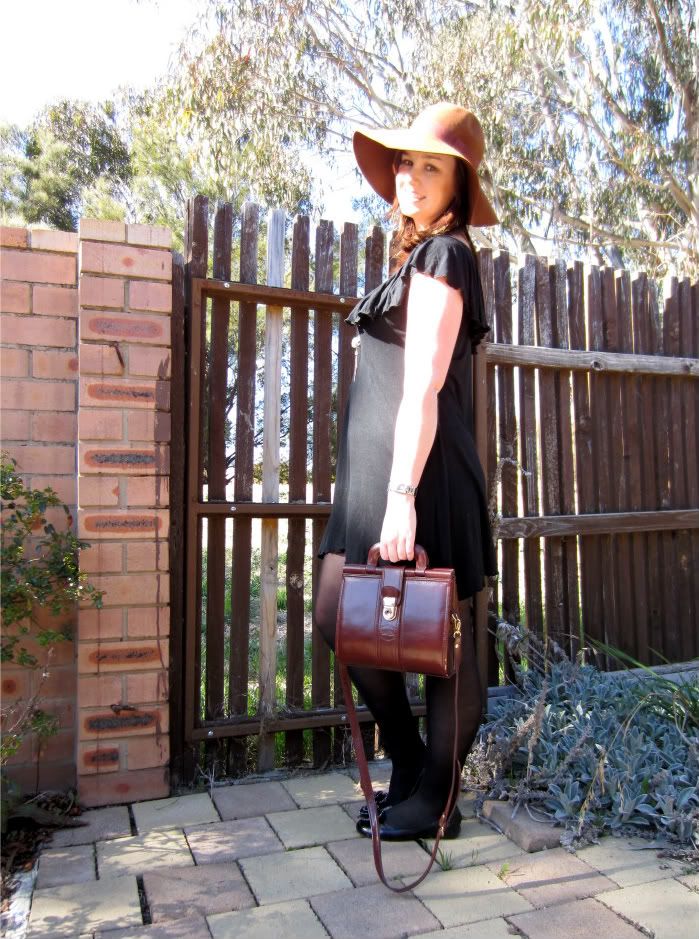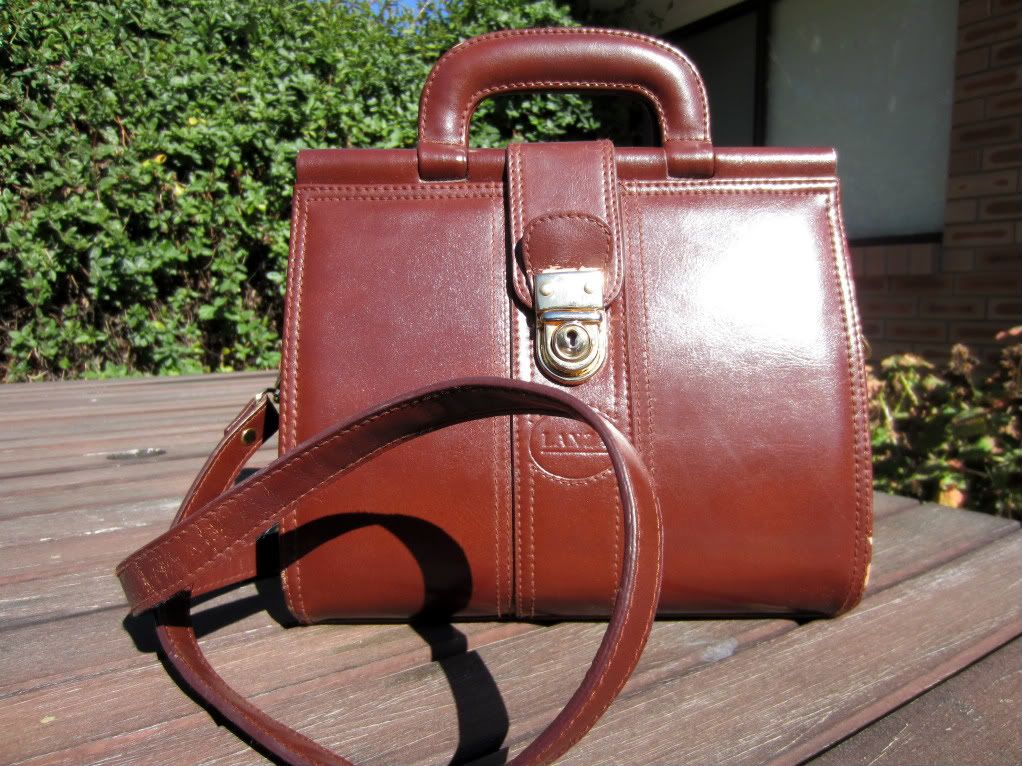 Hat: asos// bag: thrifted// dress: laura maidment //shoes: love couture// necklace: overseas.
Is it just me or does Thursday night mean you can slowly start winding down before the weekend? I always seem to stay up later on Thursday nights and don't worry about running around getting ready for the next day, yeah I am a rebel like that.
I wore this on Saturday when it was lovely and warm and not bitter and chilly like it is again now. Big floppy hats are definitely going to be my thing this Summer. Brendan is not too fussed on the whole idea, apparently its a driving hazard as you cant see anything when I am sitting in the passenger seat, way to rain on my parade.
I have been getting so excited about the warmer weather and the possibility of riding my bike to work. Unfortunately today I was witness to two serious road rage incidents involving bike riders. I have also seen numerous bike riders getting swooped by magpies this week. It has made me a little scared to literally get back on the bike. I think I will at least wait till these crazy magpies stop breeding and I don't have to fear getting attacked.
Have a good Friday, this week has gone by so quickly!