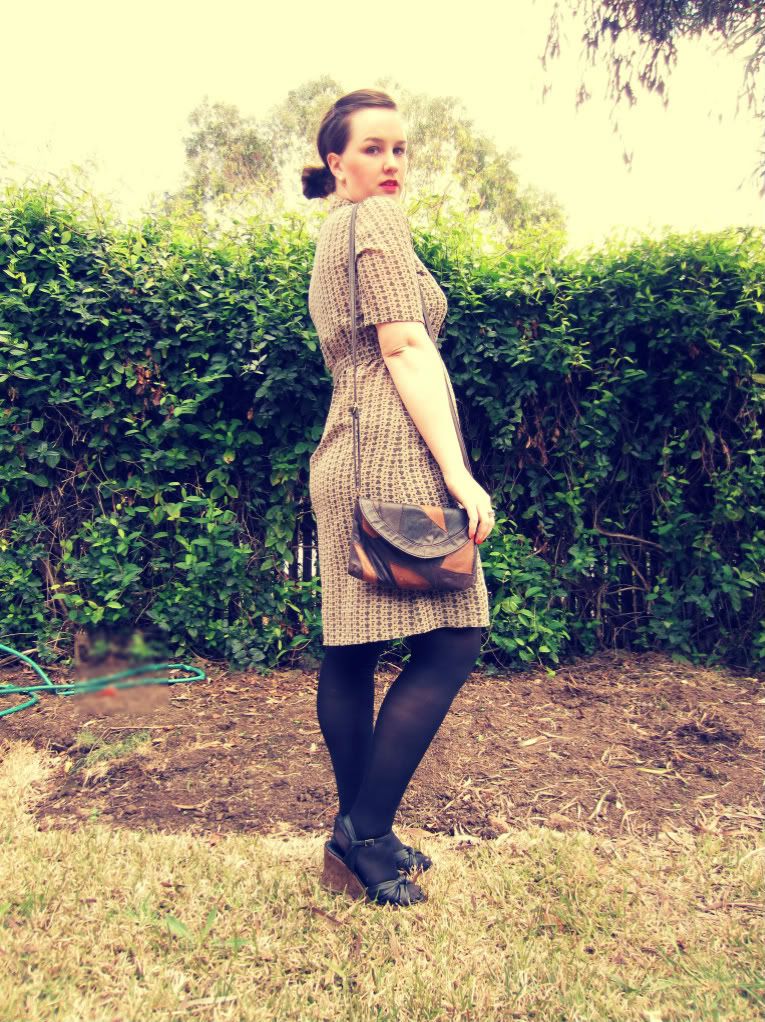 Dress: vintage via material pleasures // silver ring: gift // coral ring: dova // shoes: novo // bag: sportgirl
I have had a very lazy weekend, spurts of action followed by a nap. Sometimes it is nice to just laze around. My friends ran a 10km fun run today, I went and meet them afterwards for lunch and am a bit disappointed I didn't go in it as well. I am a lot fitter than the start of the year so it would have been good to push myself. Oh well next time.
The silver ring I am wearing is a new addition. My friend is becoming a silversmith and she made it for me. It is made out of titanium and then laser welded together, she is a really clever chicken and I love seeing all the new works she comes up with. Hopefully she will have a store up and running sometime soon that I can direct you to.
The rest of the night I am going to spend doing laundry, writing letters and eating gnocci with a glass of wine. I hope you have had a good weekend.
Oh and if you haven't entered my
giveaway
you should get on that as is ends tomorrow ♥