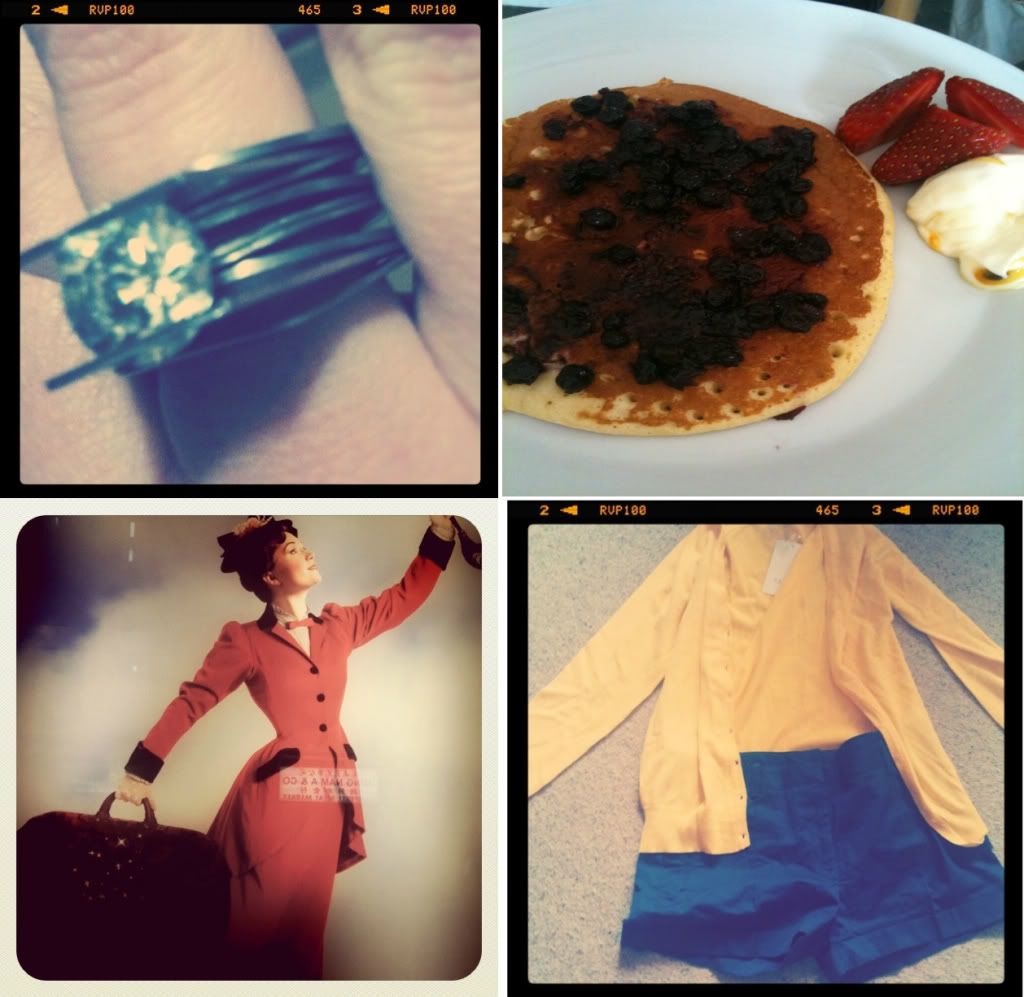 ♥ The ring I have ordered from my amazing friend who is a silversmith in training // sunday pancakes // Mary Poppins at the Capitol theatre = amazing // new Spring clothes
♥
♥ New office accessories // selfy // opshop finds // Sydney town
♥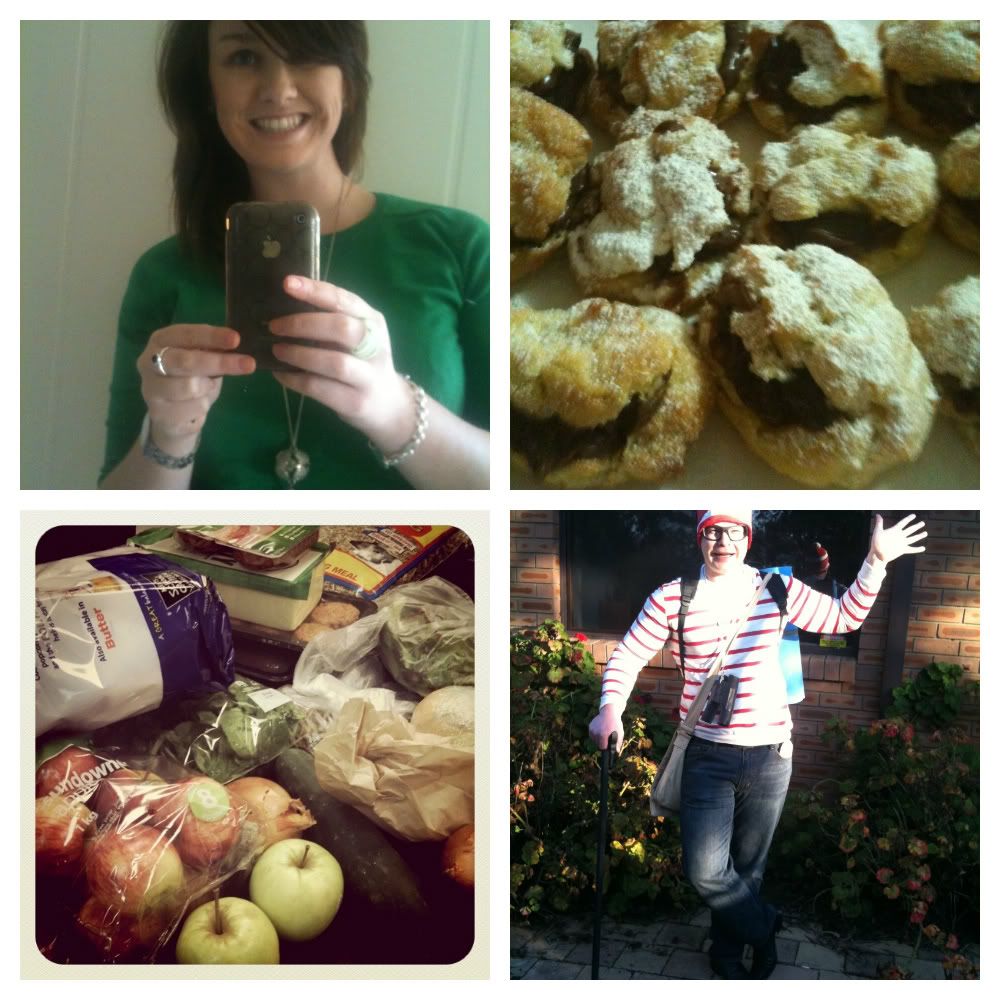 ♥ iphone selfy // delicious homemade cream puffs // groceries // Brendan dressed as Wally for bookweek
♥
Reading...
'Delirium' Lauren Oliver
Watching... Game of Thrones
Talking...
to Brendan about finally getting his tax done
Thinking...
about all the jobs I have to get done tonight
Planning... to start going to the gym in my lunch break
Wearing..

.all the things I want to get done by the end of the night.
Picturing...
being in a pool in Vegas with a cocktail in hand (less then 3 weeks people!)
Tweeting...
about the bracelet I lost today that Brendan gave me when we were 16 which I miraculously found on the footpath 8 hours after I lost it