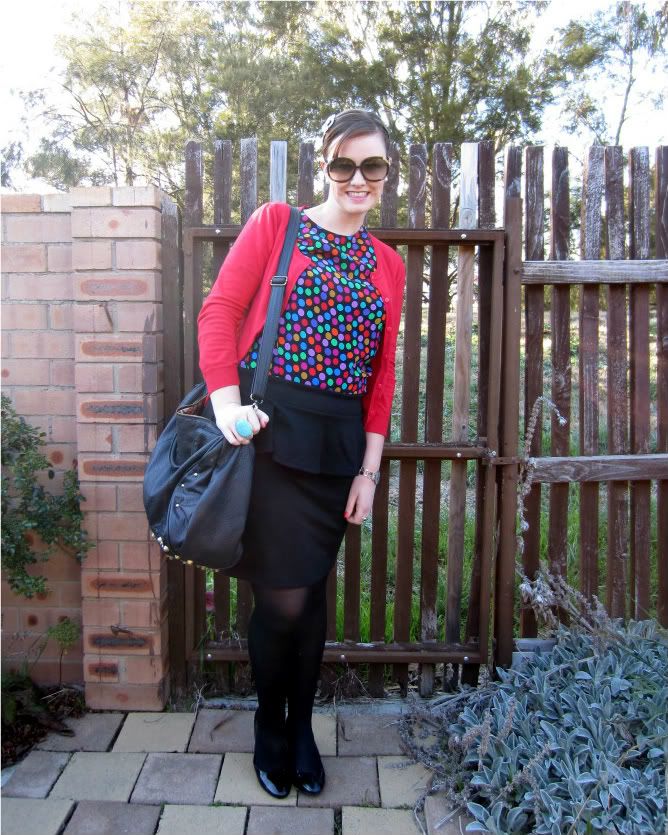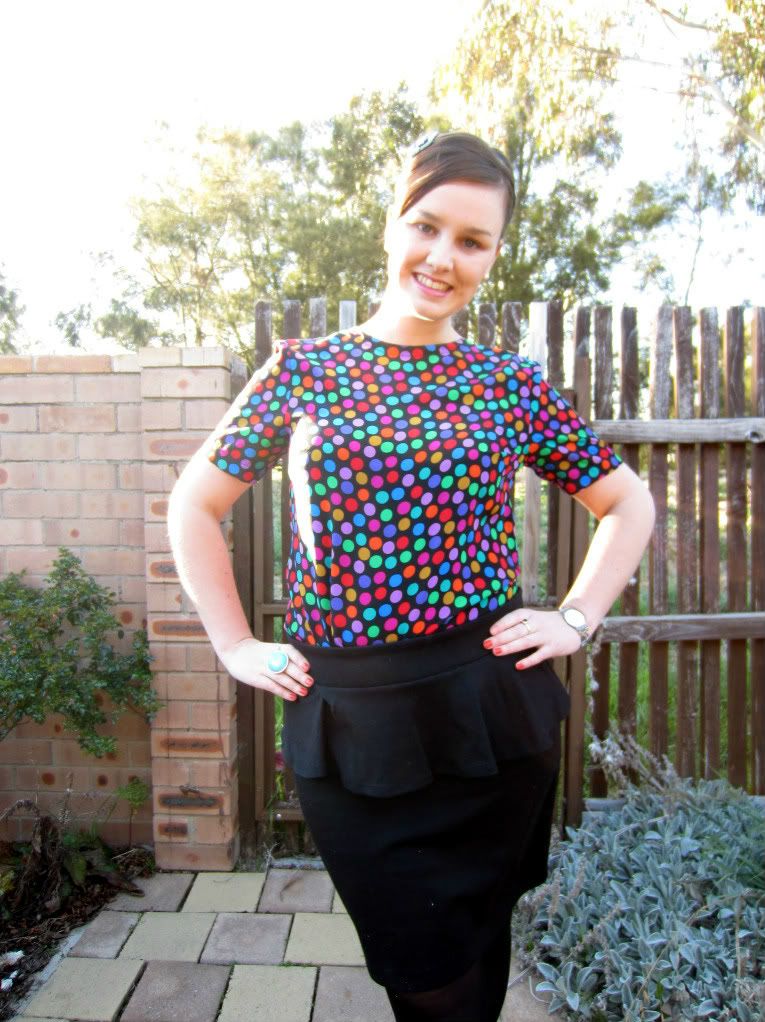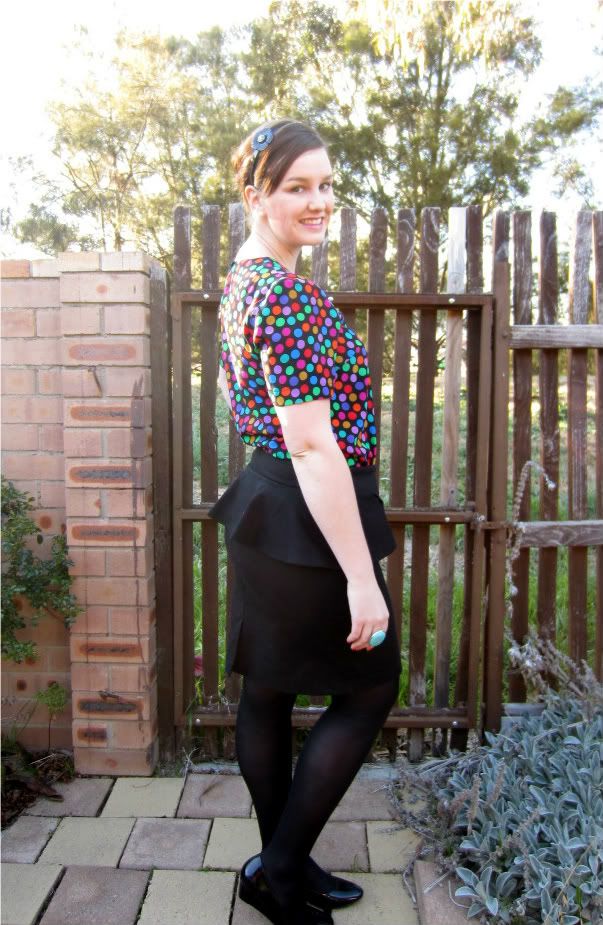 //skirt: target// shoes: kmart// ring: goram markets// watch:swatch // bag: spotted moth // headband: cotton on// sunglasses: Chloe // top: material pleasures//
I went on a bit of a second hand shopping adventure on Saturday. My favourite thing about op-shopping or searching for second hand pieces is the thrill of the hunt, finding the treasures amongst the trash. Of course this means sometimes you don't find anything.

I was nearing the end of my adventure empty handed when I spotted this blouse and had to have it. I just love how colourful it is and I braved wearing it to work today to bring a little more colour today.
I am feeling restless at the moment, I am craving change, does anyone else get like that? Not quite sure what it is that needs to change or why I am feeling so muddled but I am sure I will put my finger on it at some point...maybe its just the anticipation of going away or the changing of seasons... whatever it is change is not necessary a bad thing so maybe I should try to embrace it and shake things up a little.