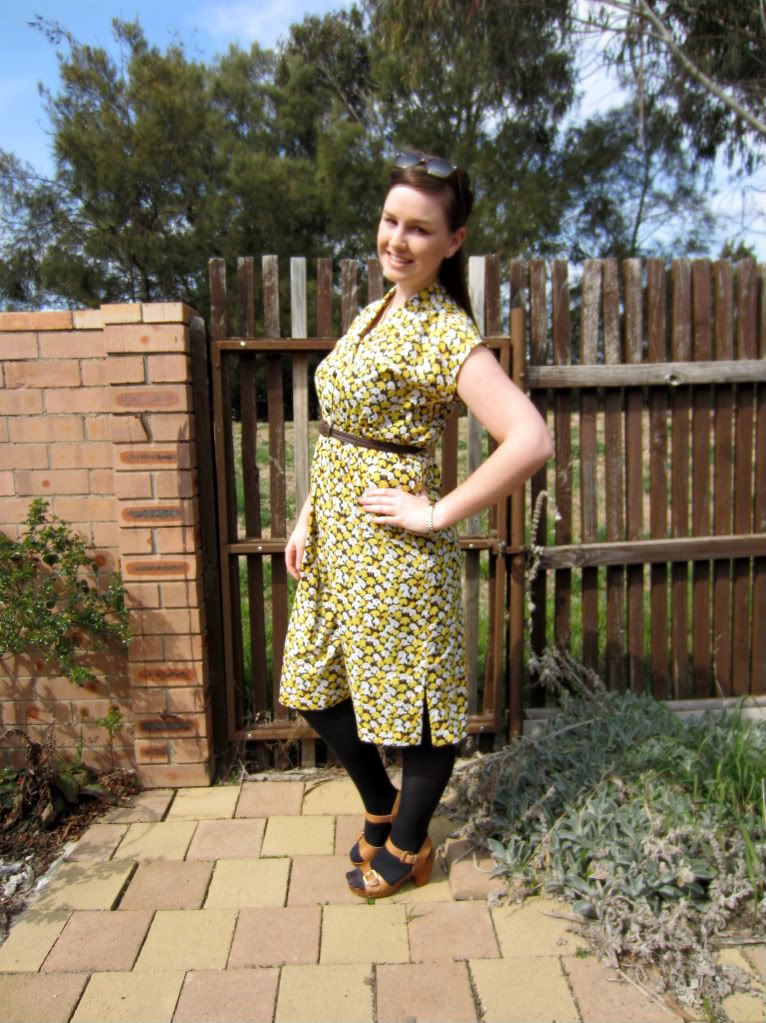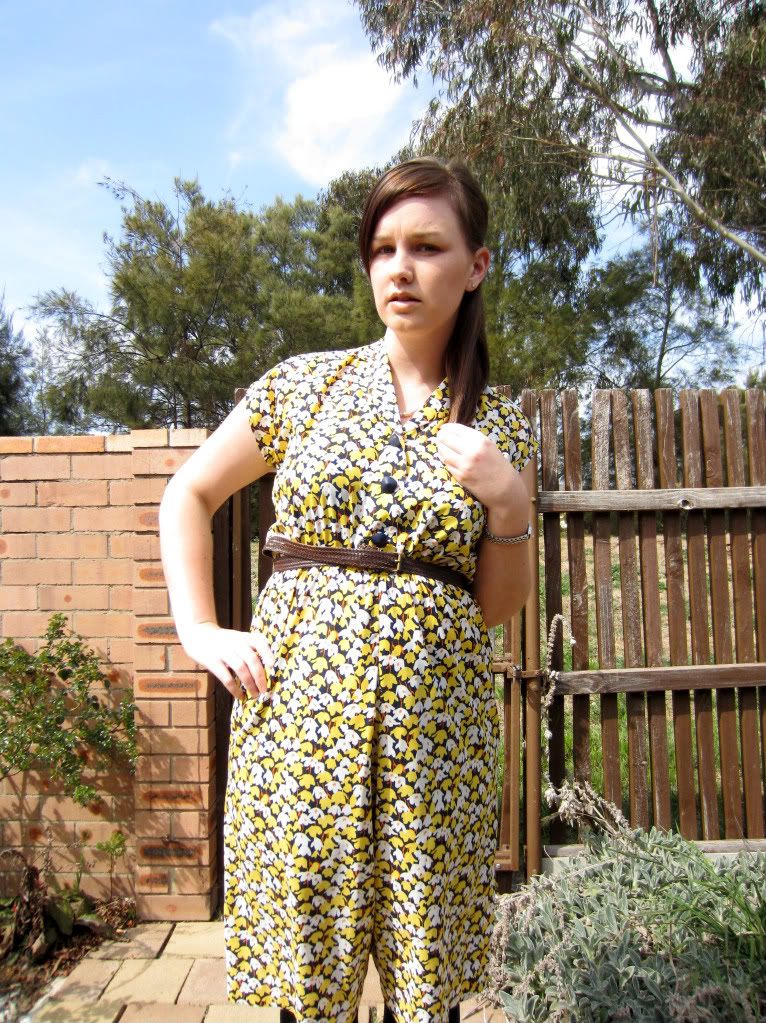 Outfit: dress: vintage// watch:vintage// belt: zara// necklace:vintage// shoes: sportsgirl
Yesterday was such a wonderful day. I woke up and the sun was shining (hello spring) and we decided to head to the farmers markets where I ate the biggest muffin of my life.
After this I headed to the
Fash and Treasure
markets at the old bus depot. I went to these markets when they first opened and this was my first time back. It has really grown since I first went and looked really professional. There was alot more stall holders which meant vintage heaven.
I found some stalls were a little overpriced but alot of them were spot on. It kind of adds to the whole atmosphere though as you search out the hidden treasures.
I walked out with this gem. I love the yellow and navy combination, it is such a great dress for Spring.
I got it off the rack three times uming and ahing about whether to buy it or not. The lovely stall holder,
Misfits Vintage,
gave it to me for half price which was so nice. They have an online store too which you can find
here
I ended the day with a gin and tonic passion fruit iced tea, it was all sorts of delicious and I think I might try and recreate it at home.
How was your weekend?