Just a little peak into what I am taking with me to the States. I am such a nerd, I actually started packing three weeks ago, are you one of those people, or do you pack the night before? I find that the anticipation of a holiday is nearly as good for you as the holiday itself. The planning and research is so fun for me, sometimes though I have to remember that it is good to be spontaneous too.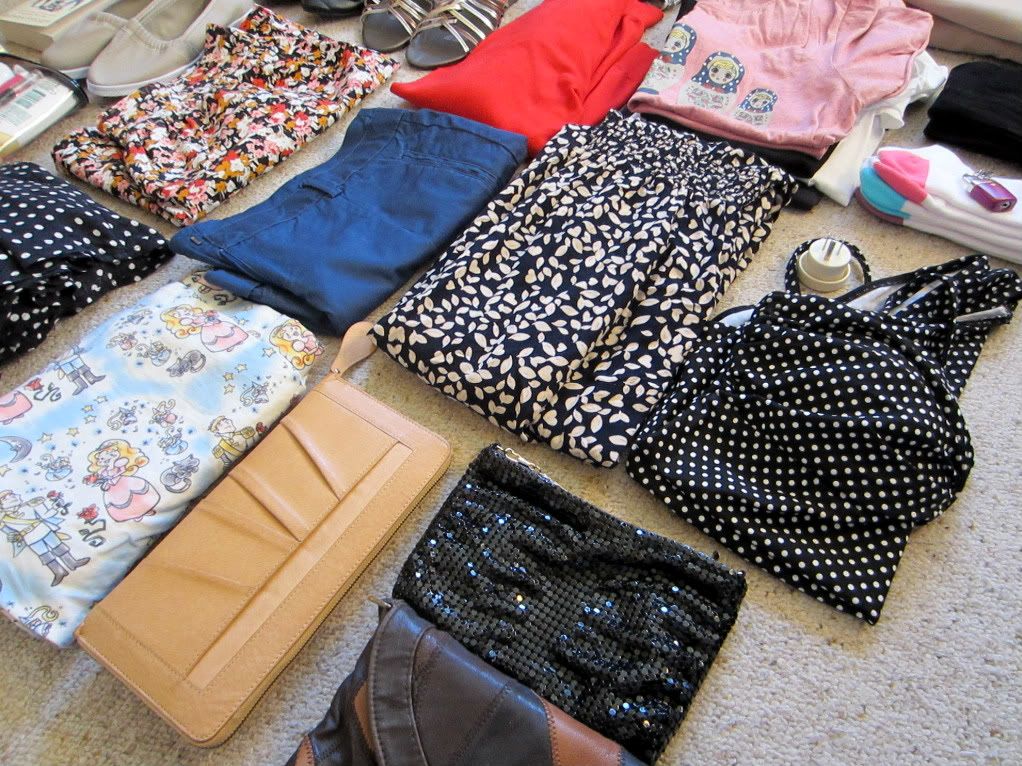 I tried to take lots of basics that can be remixed together. I know that I will do a lot of shopping so didn't want to take too much. The weather thing is also worrying me a little as we will be going from 36 degrees in Vegas to 22 in New York so have taken skirts and dresses that can be warmed up with stockings and cardigans.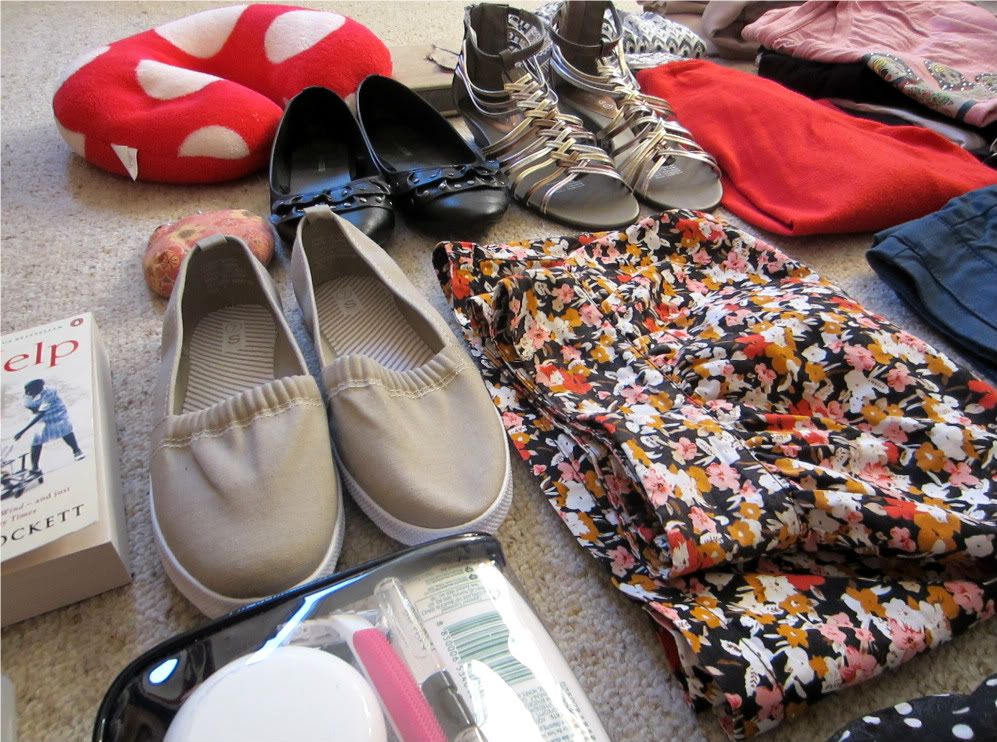 Can you see anything I have forgotten?
Don't worry underwear is packed but didn't think you needed to see that :-P I think I have done pretty well, and still have nearly half a suitcase left to bring back goodies hehe.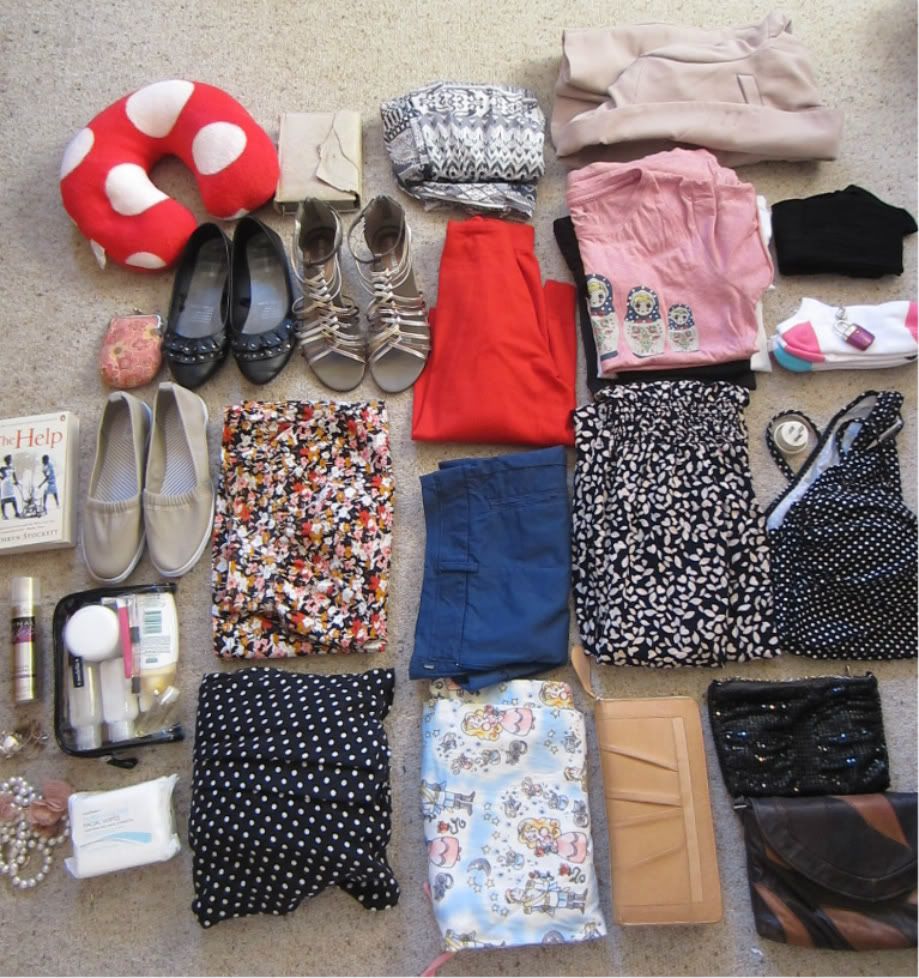 Two Sleeps to go...