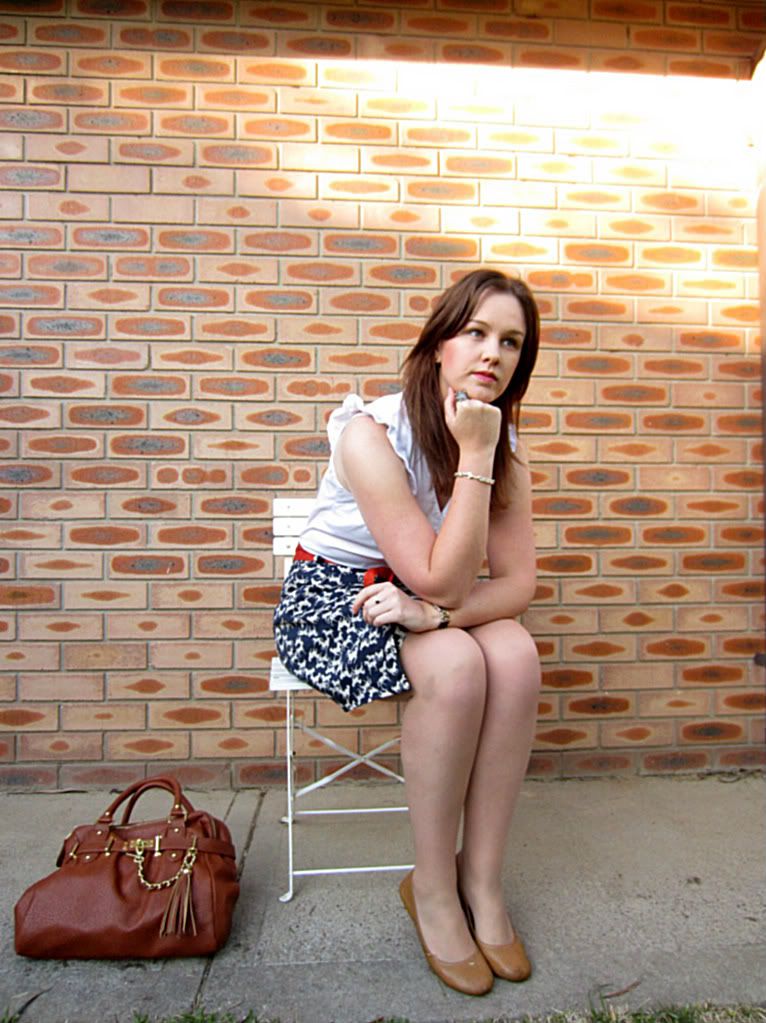 Skirt: H&M // Bag: Steve Madden // Shoes: Lucky Brand // Blazer: Dotti // Shirt: Blaque// Ring: Random boutique
Happy weekend everyone, I cannot believe how quickly it has come around this week. Work has been really busy lately and I have been working long days which has meant I have been coming home exhausted. It is 9pm on a Friday night and I am planning on going to bed after I publish this post, can anyone else say grandma? I was so excited for the weekend today I ran straight out of work and forgot to look both ways on the road and was nearly hit by a car. I think the driver got more of a fright than I did.
This weekend includes catching up with a friend from Sydney, visiting the farmers markets, catching up on blogs and going to a work Ball tomorrow night. Hopefully somewhere in there I will see Brendan, we have both been crazy busy lately and barely seen each other. That should all change now as today was his last day of uni, he is officially a teacher and I am so proud of him. Were officially both grown ups now haha.
Alright who I am kidding? Squeezing in an episode of Real Housewives before bed, have a great weekend!