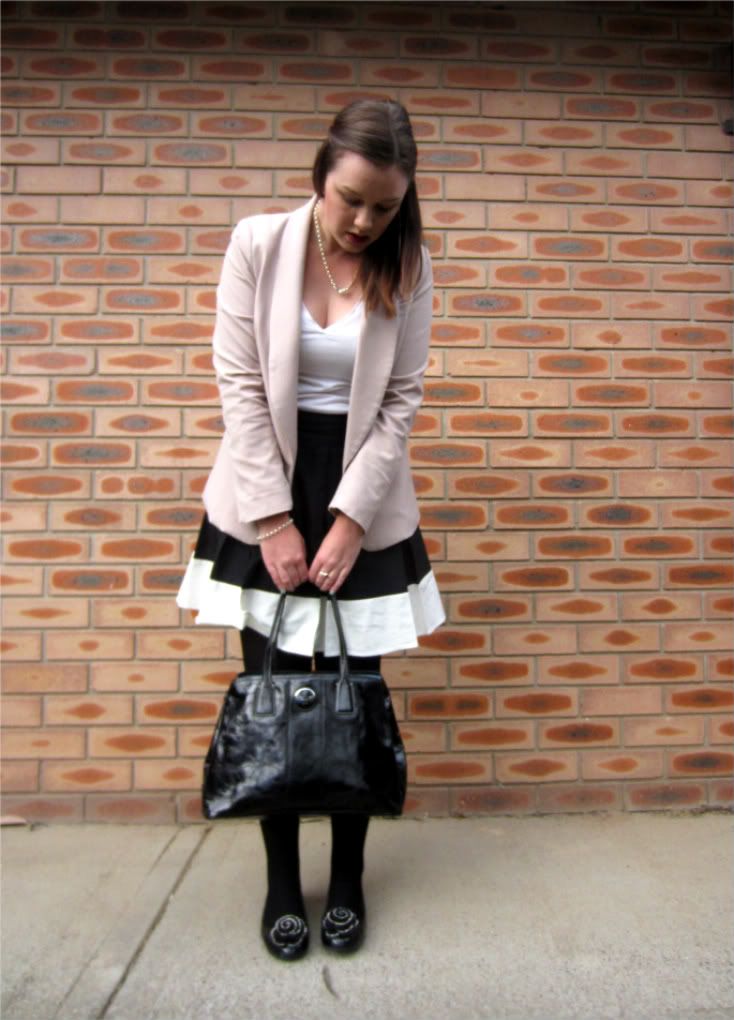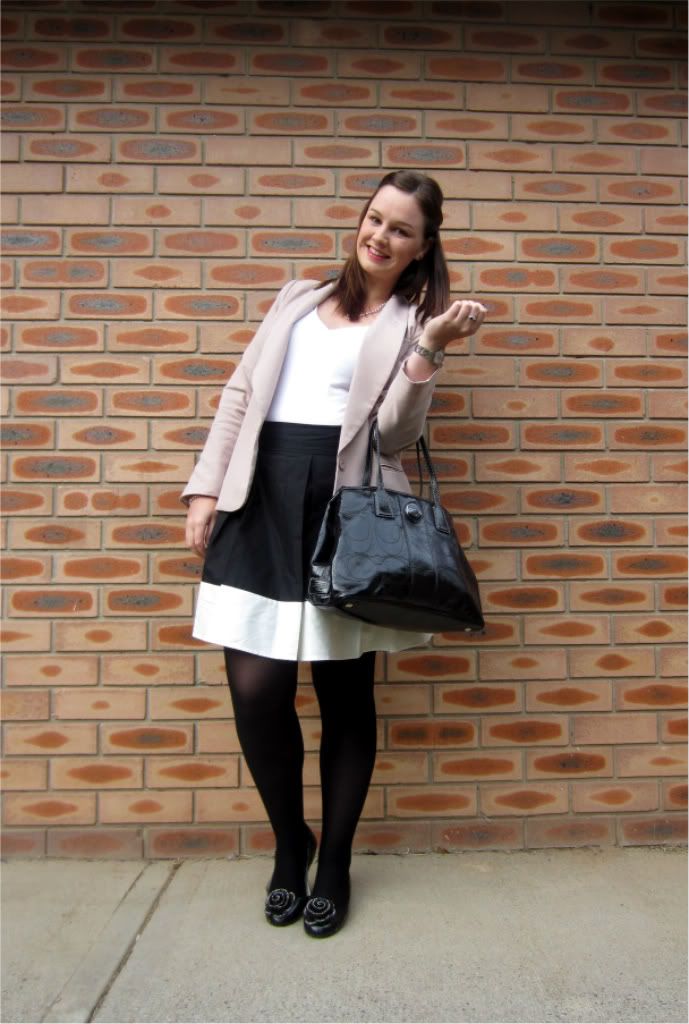 Bag: Coach // Blazer: Dotti // Top: Miss Shop // Watch: Swatch // Shoes : Love Couture // Skirt: H&M
Hello, I am back from my two weeks in the States. I had a post organised to say goodbye and that I would be back in two weeks but it never posted at its scheduled time, so goodbye and hello again.
I am currently a little jet lagged but managed to get through my first day back at work. The jetlag is definitely worth the amazing time we had. I feel like we packed so much into two weeks and cant wait to share photos and stories with you. I am officially in love with the USA and am already planning trip two in my head. I am also currently dealing with major bagel and cream cheese withdrawal, I am going to hunt them down on the weekend.
The skirt and bag are new purchases from my holiday. I have to admit I did quite a bit of shopping. Everything is a lot cheaper there than here so I thought I should take advantage of the situation. Especially with make up for example OPI nail polish is $9 in the States compared to $25 here, it is just crazy!
I came home from work today to find a lost dog in our front yard. She was the most lovely dog, very friendly. It broke my heart taking her to the RSPCA but hopefully her owners will find her there. It made me realise that I cant wait until we can get our own dog, oh well some day.