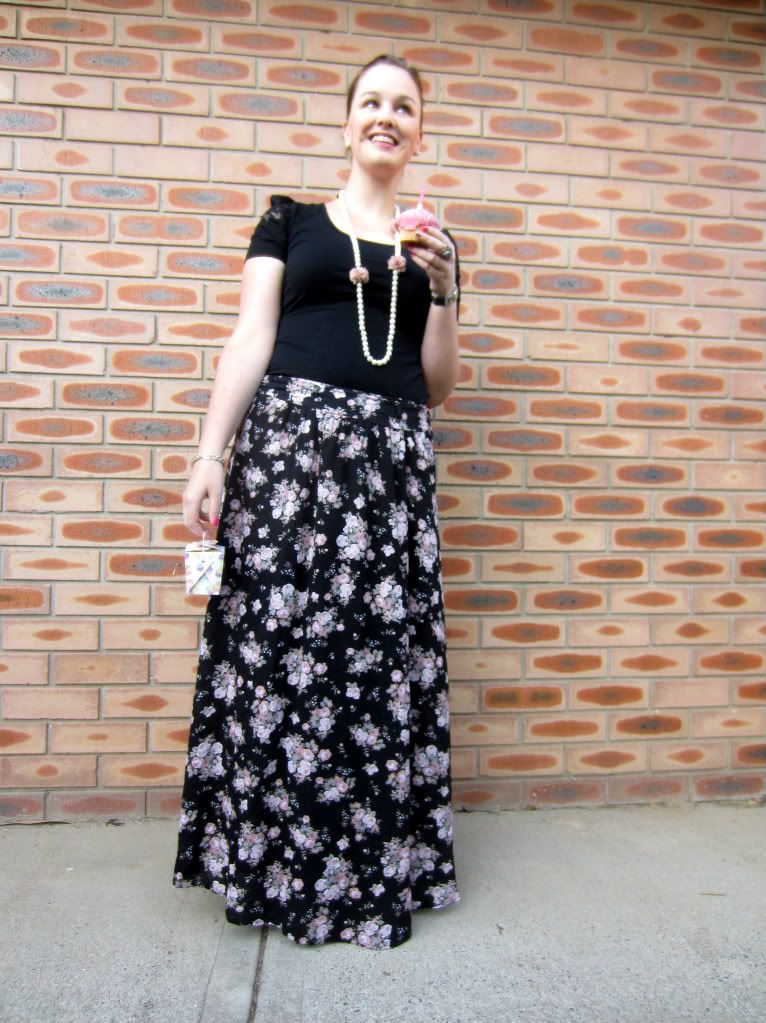 Skirt & top: Valleygirl // necklace: Betty Johnson // shoes: forever new //
October saw two big milestones of this blog come and go. I happened to miss both of them, which makes me a little sad but I thought its better to celebrate late than never. On the 11th October my blog turned two! Which is just crazy because I am generally the kind of person who starts a new hobby and never finishes it. Somehow though blogging has really hooked me, I think its mainly due to the amazing people that I have meet from all over the world.
When it comes to blogging it is easy to get carried away with how many followers you have or to publish posts that you think will be popular. I have learnt over my two years that you really need to just write about what you love otherwise blogging can get tiresome very quickly.
I had wanted to do outfit posts for ages before I actually started doing them I was scared that I couldn't add anything to the already huge range of fashion blogs and I am not saying that I do add anything but I have so much fun doing it that it doesn't really matter. Write about what you love to the best of your ability!
To celebrate these two milestones I have a tiny giveaway for readers! This purse and headscarf both from ASOS will go to one lucky winner.
♥ To enter you must be a follower of this blog (you can start following now) and you must leave a comment telling me your favourite posts to read on blogs i.e. travel, fashion, DIY etc ♥ For additional entries you can tweet about the giveaway (remember to include @timeaftertea) or blog about the giveaway. You must leave a seperate comment for each entry for them to be included.
♥ The giveaway is open internationally and is open until 14/11/11 at 5pm.
Virtual cupcakes and lolly bags for all xx