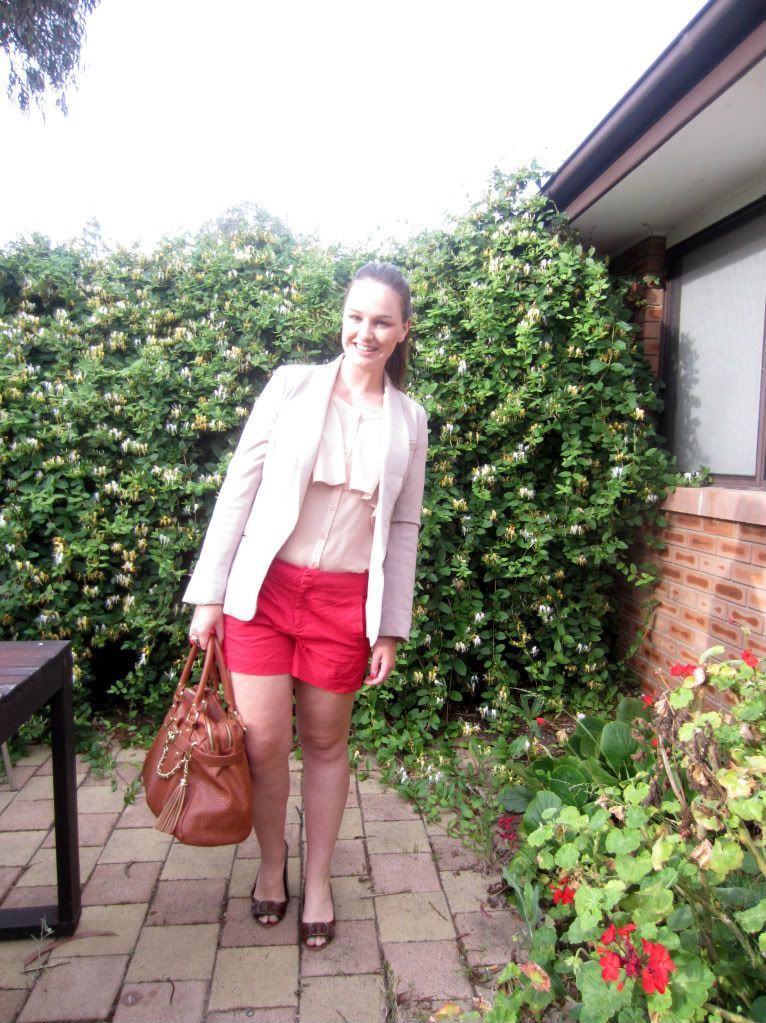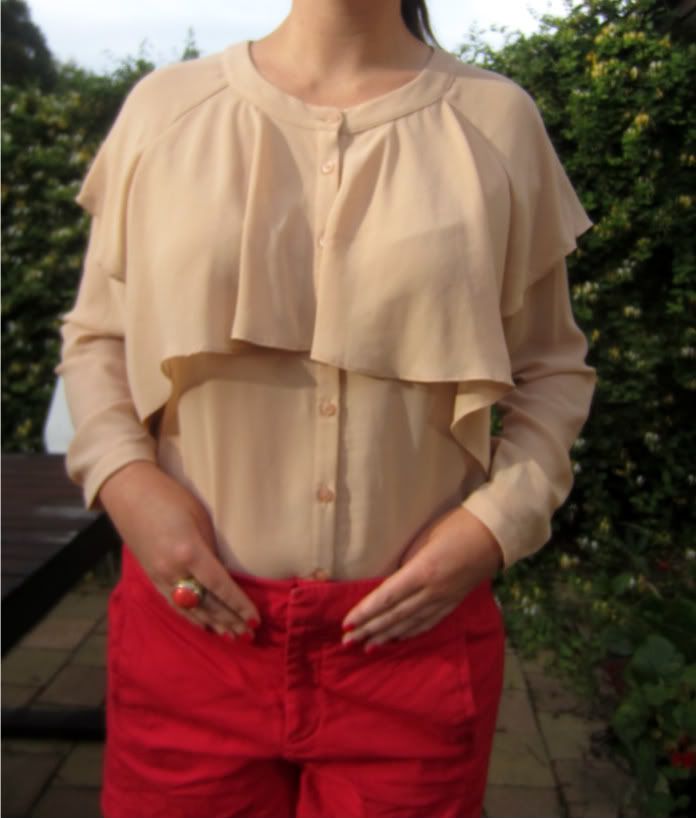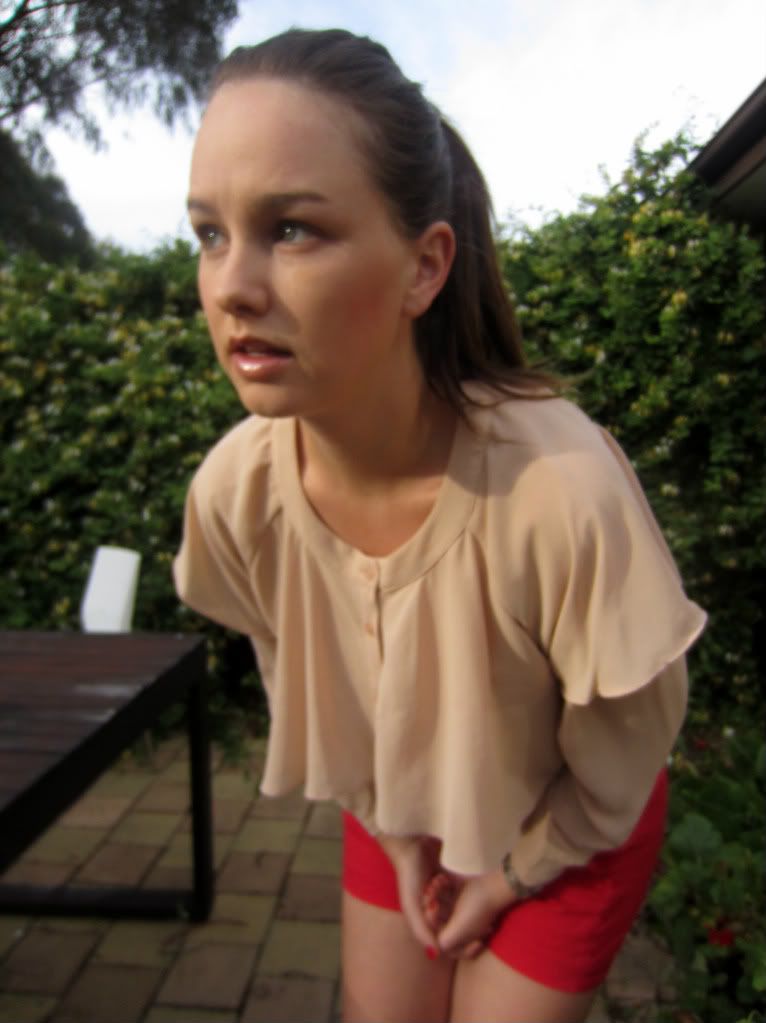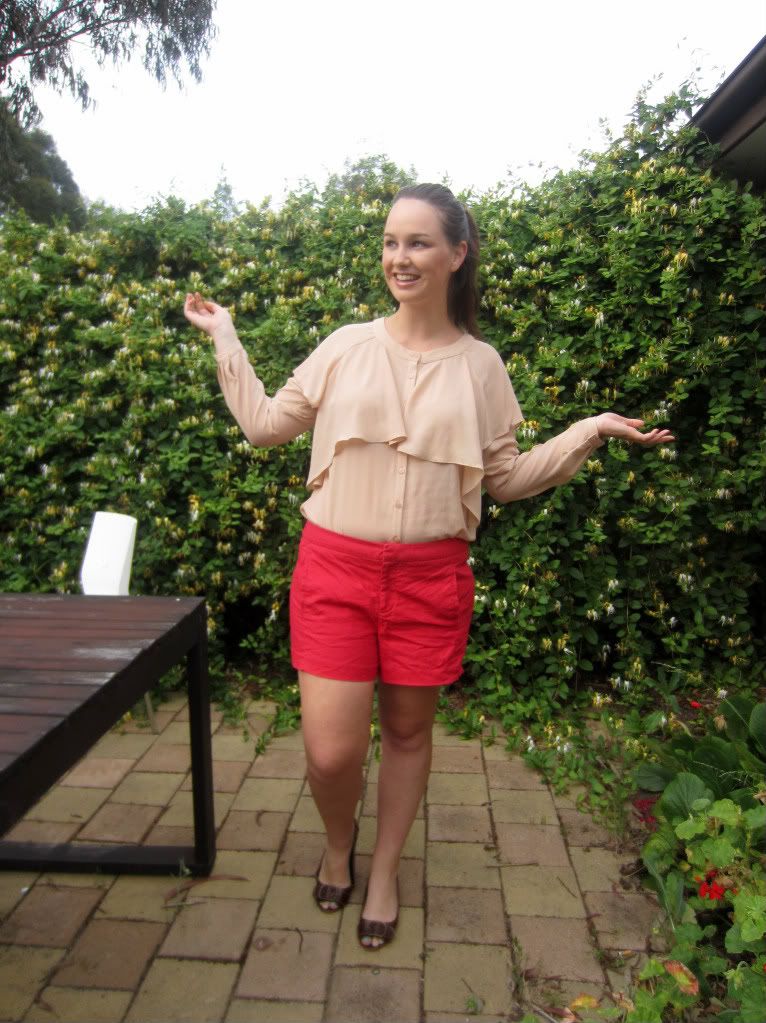 Blazer: Dotti // shoes: Big W // shorts:gap // blouse:forecast // bag: steve madden
I wouldn't call my workplace conservative but I am unsure how red shorts would go down in the office. Today we had a training day and I decided that I would risk the shorts, sometimes it gets boring wearing the same old thing to work. It didn't seem to raise any eyebrows so I might even risk it one day in the office.
Our training was concerned with building a professional image, how to influence people's opinion of us and a little on how to "brand" yourself. I am always interested in learning these types of things and couldn't help but think how useful it is in the blogging world.
Sometimes I forget that everytime I post I am putting myself out there to anyone who happens to stumble upon this blog. Not many of my friends and family realise I have a blog but I googled myself and its one of the first things that pops up so is easily accessible to anyone who is looking for it. I never write anything overly controversial on here but it just reminded me to be a little more aware of what I am putting out into the interwebs.
What about you? Does it ever worry you who can come across your blog or what image of yourself you are putting out there? I think its good food for thought.