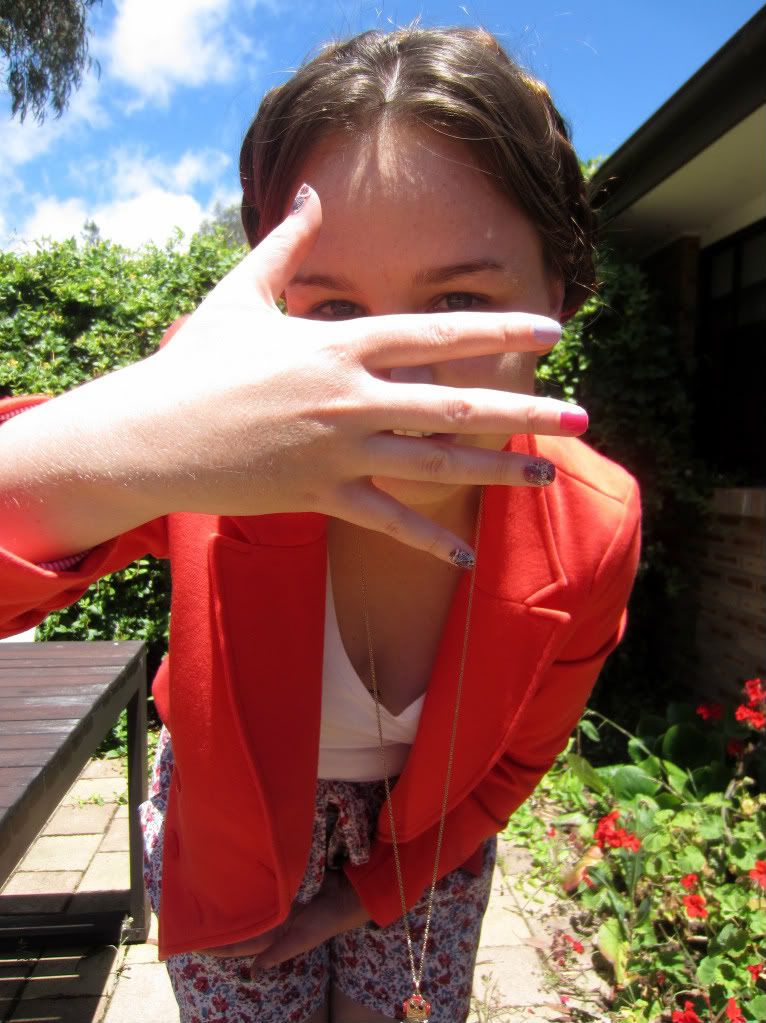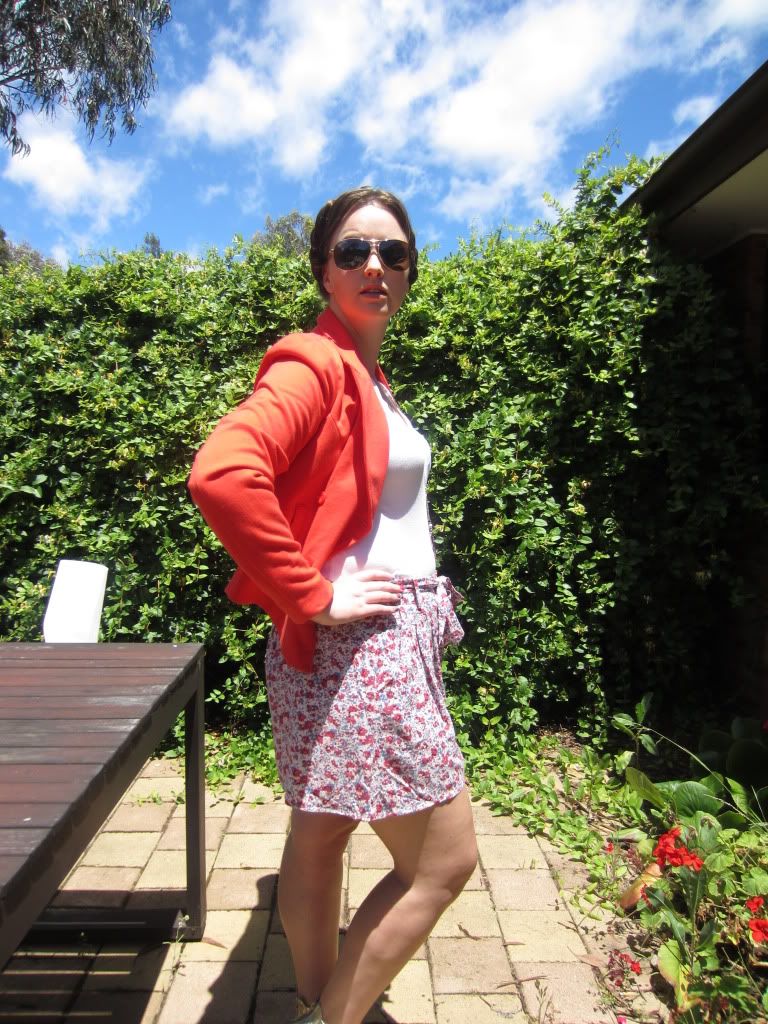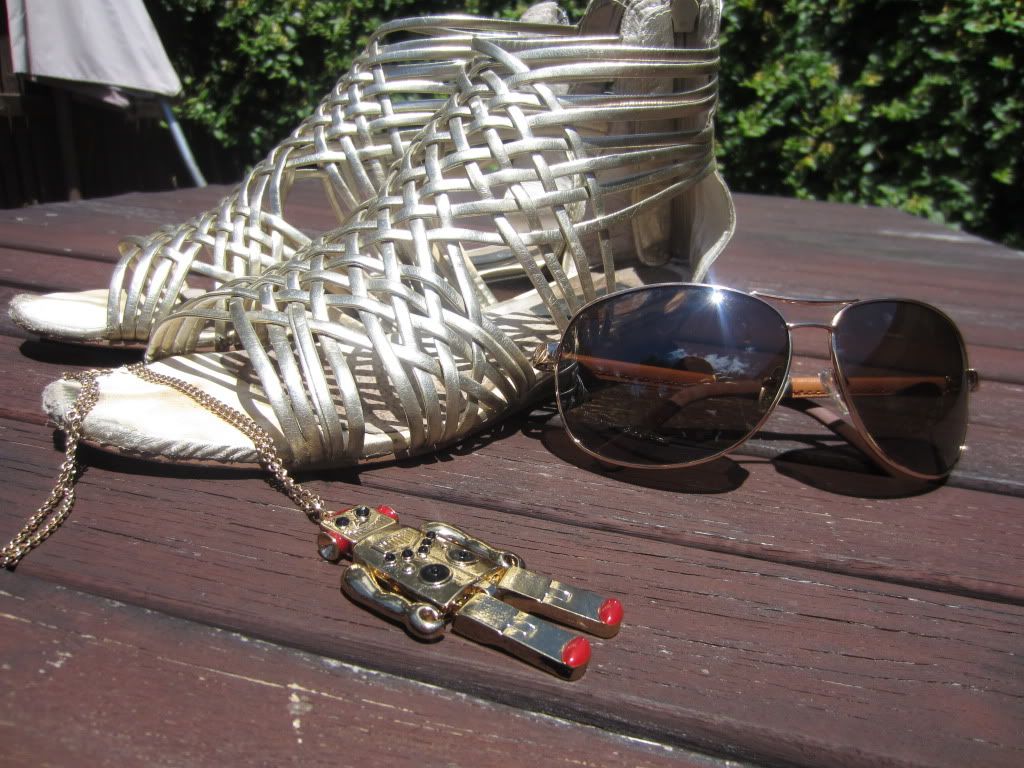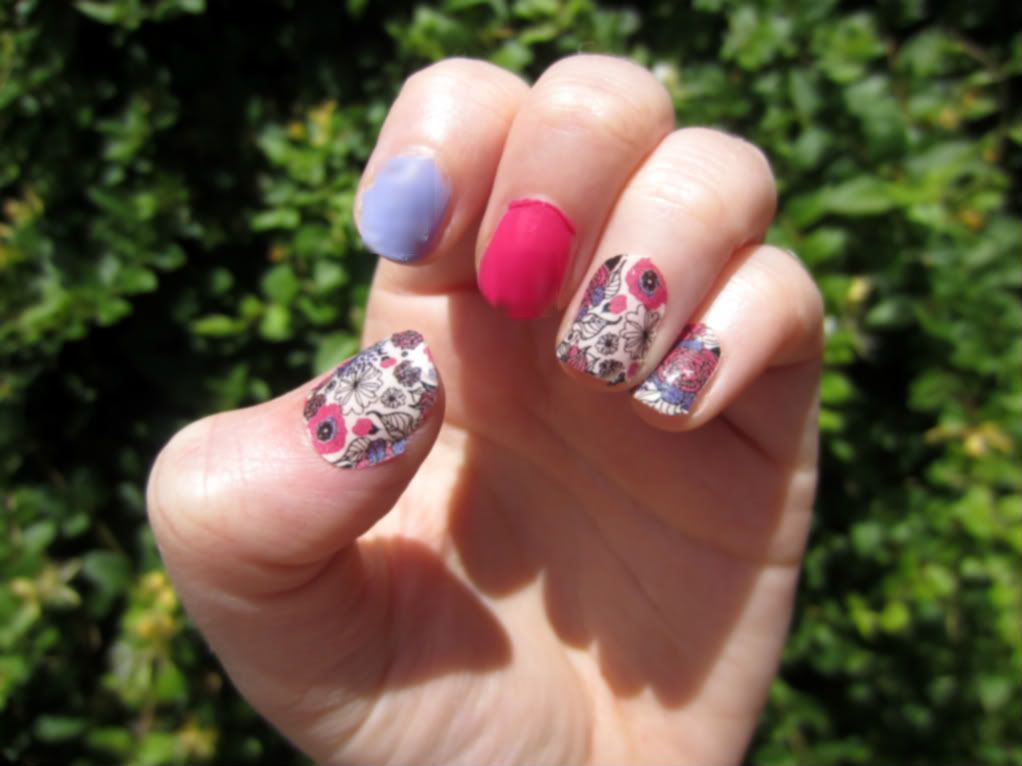 Blazer: dotti // tshirt: myer // necklace: forever 21 // shorts: just jeans // shoes: forever new // nail stickers: sephora // sunglasses: portmans // bag: steven madden.
I have had such a lazy weekend. Friday afternoon was our work Christmas party.I had told myself I was only going to have two wines to avoid making a fool of myself but ended up having a few more than that so Saturday was spent recovering and starting my Christmas shopping. I bought these shorts yesterday for $13 and am so happy with them. Very comfy and have the perfect Spring pattern. Even though I should stop buying so much floral but I always seem to steer towards it.
Today we have finally had some decent sunshine after days of rain so I am doing lots of laundry and going grocery shoppping, all those sort of fun weekend jobs. We have had friends from Scotland staying with us for the last two weeks and tonight is their last night before heading to Melbourne so were having an Australian themed dinner, kangaroo and pavlova, yum!
Hope your having a nice weekend.