Candy stripes // vintage earrings from my nan // summer fruits // the Christmas cottage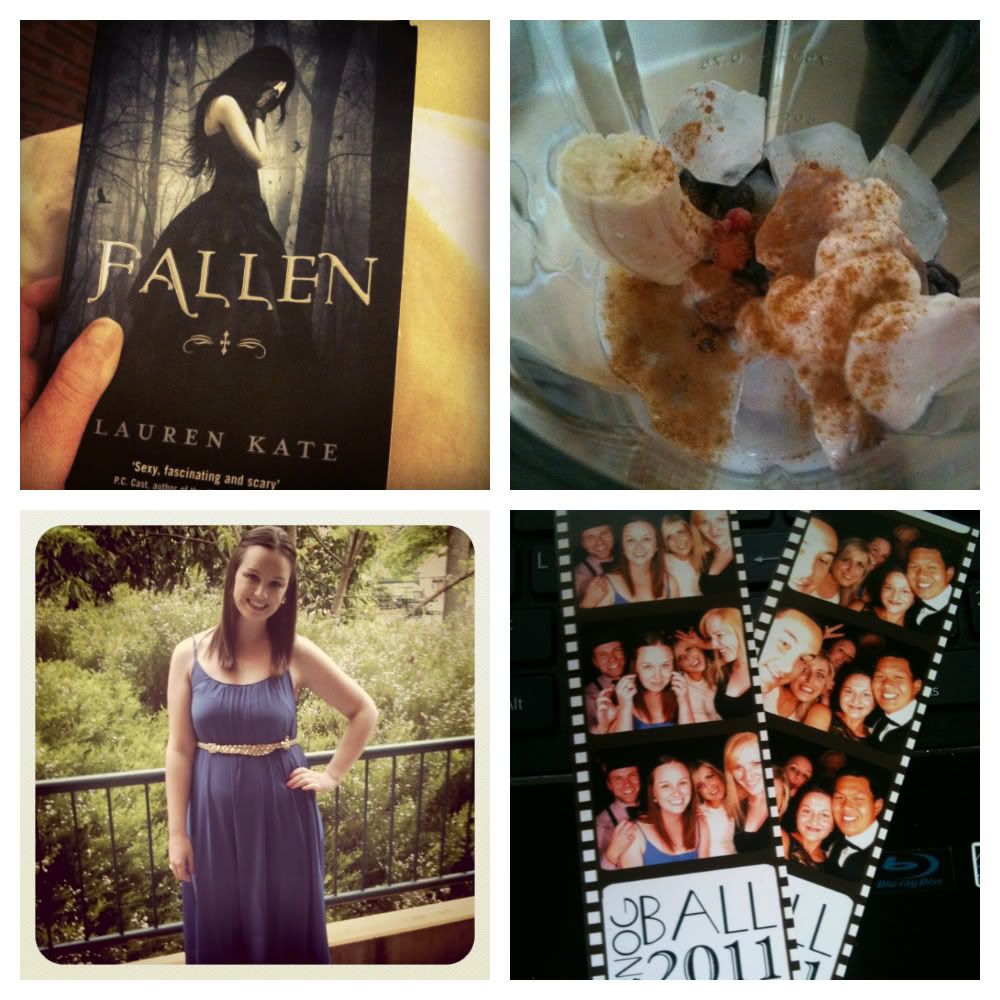 current read // smoothies // my ball dress // ball photos
watermelon ice cream // new swimmers // lazy hair // mini cupcakes
♥
Reading...
Fallen by Lauren Kate (loving it!!)
Watching... Real Housewives of Beverly Hills, Season 2
Talking...
to my cousin in Scotland on Facebook
Thinking...
that tomorrow is way to early for our work Christmas party
Wishing...
that Brendan was home tonight :-( (literally two minutes after posting this Brendan came home unexpectedly, wishes come true people haha)
Buying...
nothing at the moment but expect my first modcloth purchase to occur in the next 48 hours
Happy...
that I got offered a permanent transfer from the job I hated to the job I love.
Planning... for Christmas and New Years
Wearing...

pyjamas and a black dressing gown
Picturing...
the sun shining and it actually feeling like Spring! It has been freezing here lately and we are only a few weeks from Summer.
Tweeting... about how I never buy magazines any more. Since I have started reading blogs I haven't felt the need to buy them but am planning on buying one this weekend as a treat.