I haven't been reading as much as I would like to, I usually read on the bus but lately I have been squeezing in an extra little nap instead. Must get out of that habit. Anyway I have been able to read a couple of books lately and wanted to recommend some of them to you.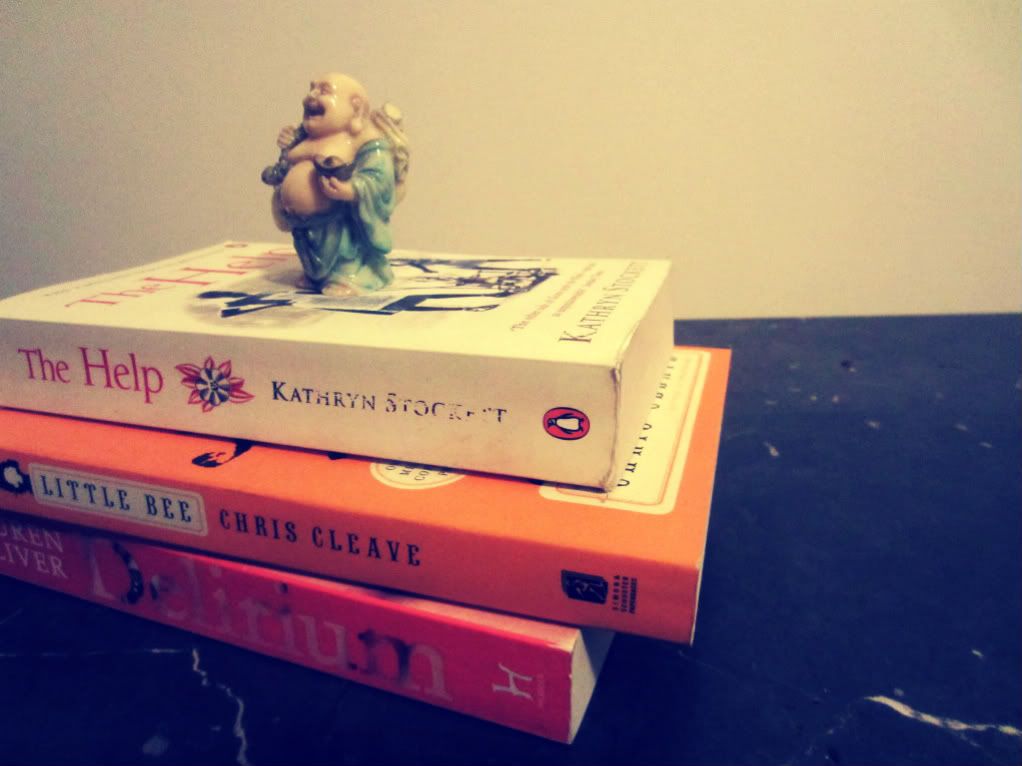 The Help: Kathryn Stockett
I am not going to ramble on about this book as it is the flavour of the month at the moment. I wasn't going to read it, I thought for some reason it wasn't my "type" of book. Boy was I wrong! This book is probably one of the best books I have read in a long time and if you haven't read it yet, order it straight away. The characters are so well developed that you can not help but fall in love with some of them and dislike others with a passion. I think it would have been interesting to have some of the chapters written from the point of view of the white housewives as well, just to add another dimension to the story.
This book was recommended to me by
Maggey
and I happened to see it at the LAX airport so snapped it up. I had finished it before we landed back in Australia.It is the story of a refugee, Little Bee, and how she ends up in London and the people who got her there. I love that this story has lots of twists and is written from a number of characters perspectives.I expected more from the ending but overall its a really well written story.
Delirium: Lauren Oliver
I love a good distopian story and since the Hunger Games I really haven't found one I like quite as much. However this has come pretty close. It is the story of Lena and the world she lives in, where love is a disease and must be cured through an operation. Lena believes everything that society has told her about love until she meets Alex. I really couldn't stop reading this book, it is well thought out and has enough suspense to keep you interested but isnt too heavy in issues that it becomes overwhelming. Plus I may have a little crush on Alex...
I have just started to read The Glass Room by Simon Mawer. I have tried reading it before but couldn't get into it. So many people have said it is good though so I am trying one more time. What are you reading at the moment?