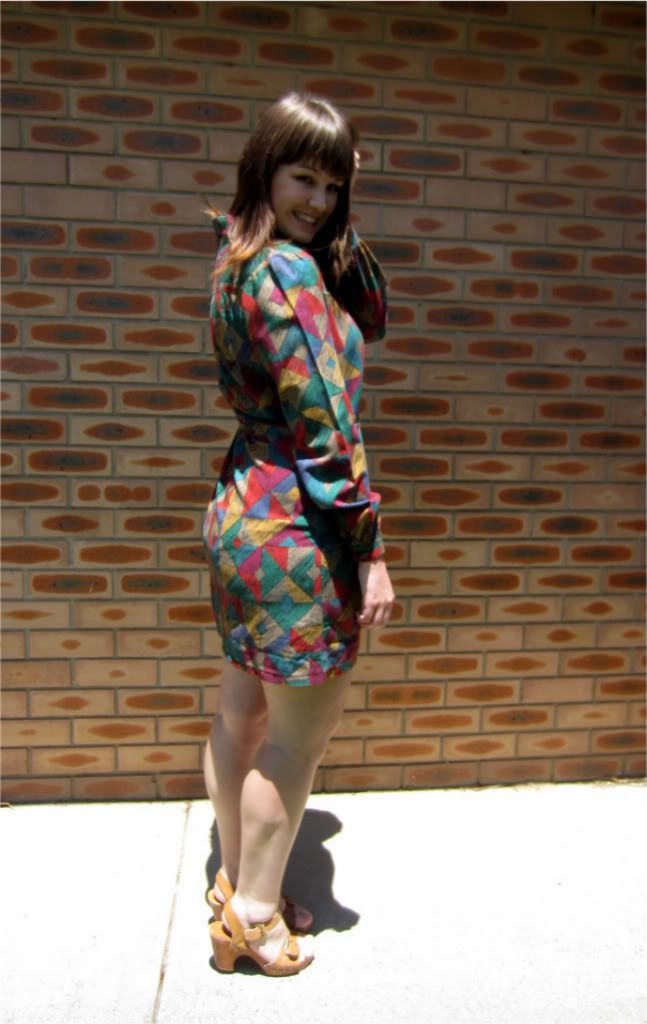 Dress: thrifted // shoes: sportsgirl
Unfortunately this dress is a little tight and if I am completely honest a bit short as well (which is my own altering bungle). It is also probably hideous to some people, my mum was definitely not impressed when she saw it. However for some reason when I put it on, I just fell in love. It kind of feels like a sexy dress though most people would say it looks like a grandpa's pyjamas. I think it might be the long sleeve, short skirt combo that makes it feel a bit more pretty than it actually is.
So even though this dress is wrong in so many ways I wont be parting with it just yet. Isn't that the point of clothes to make you feel happy? This dress makes me happy and I am going to wear it with pride maybe with stockings in public though hehe.
Do you have any clothes that you just cant part with regardless of how they look?