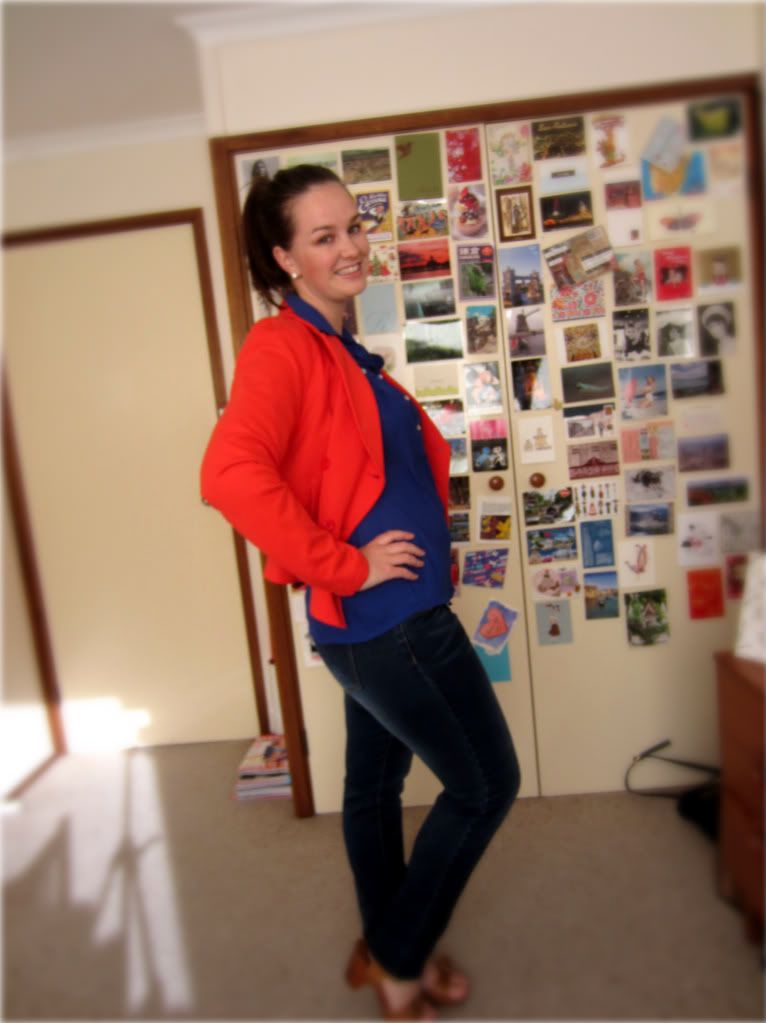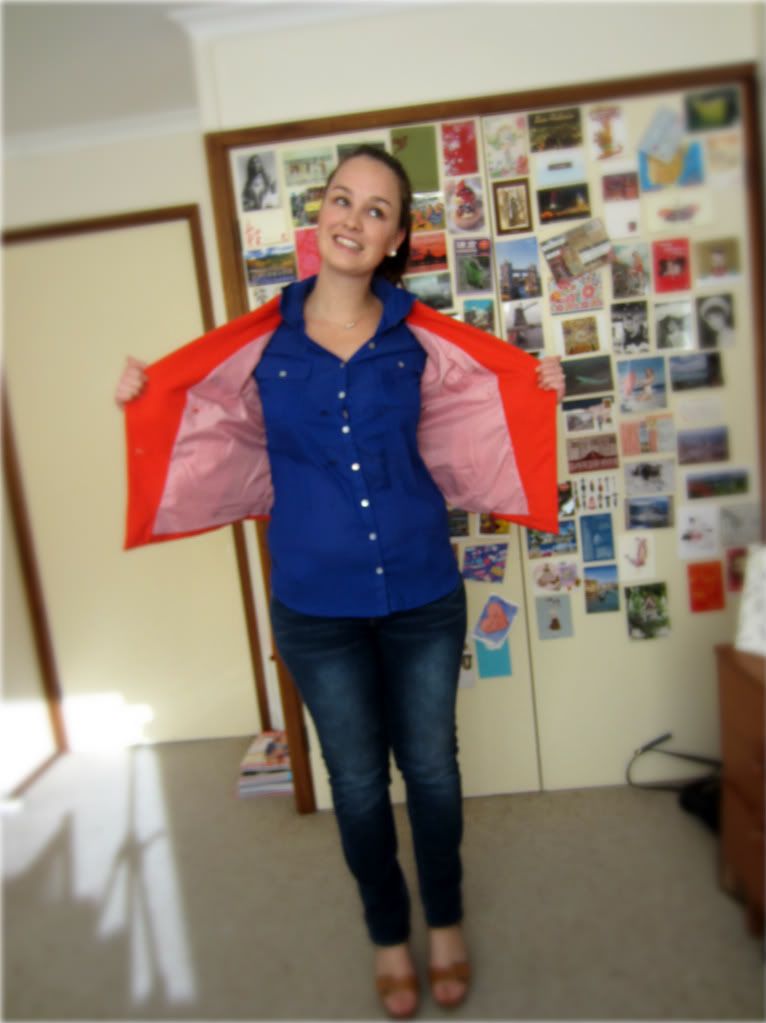 Jacket: dotti // shirt: h&m // jeans: macys // shoes: sportsgirl
At work we have casual Friday which I interpret as " you can wear jeans" Friday. I had this outfit planned all week. I was quite proud of my attempt at colour blocking, until a girl stopped me in the street to tell me she had seen me on the bus earlier that morning and couldnt understand why anyone would wear orange and blue together. However she decided that on seeing it a second time she didnt mind the look at all. I managed to laugh it off and told her next time she saw me on this bus we should have a chat.
I am so happy that it is the weekend. I am having a 'Megan' weekend as Brendan is busy with cricket and my friends have gone on lovely adventures. I am getting my haircut, doing Christmas shopping and baking a
chocolate chip cookie dough pie
.