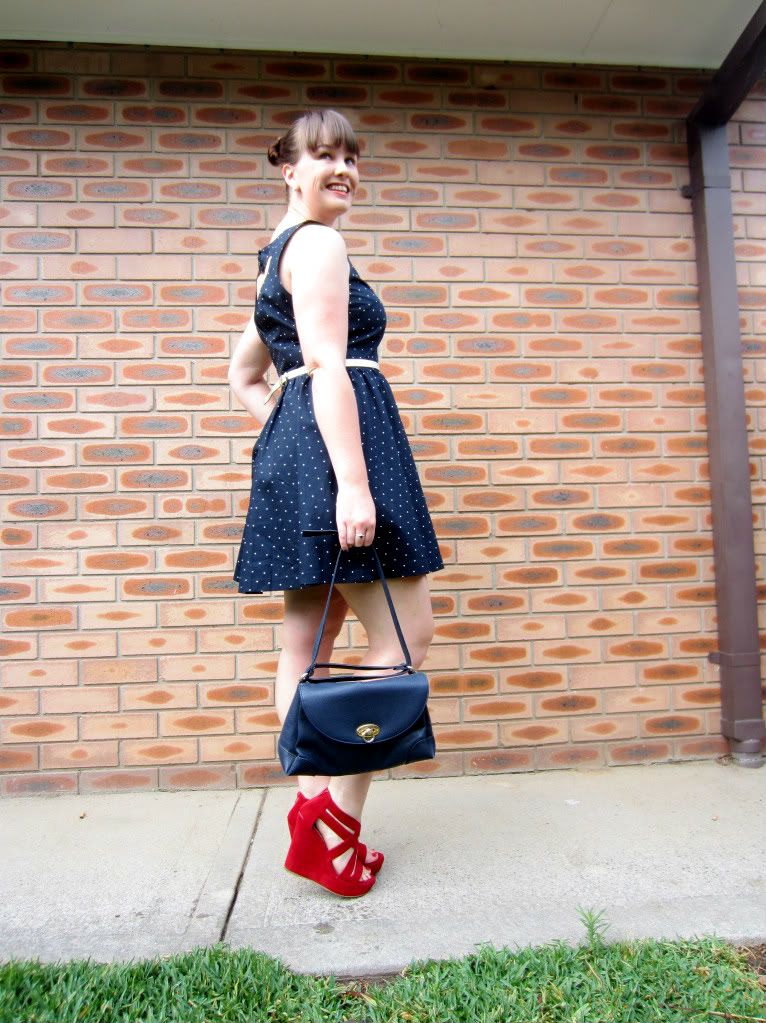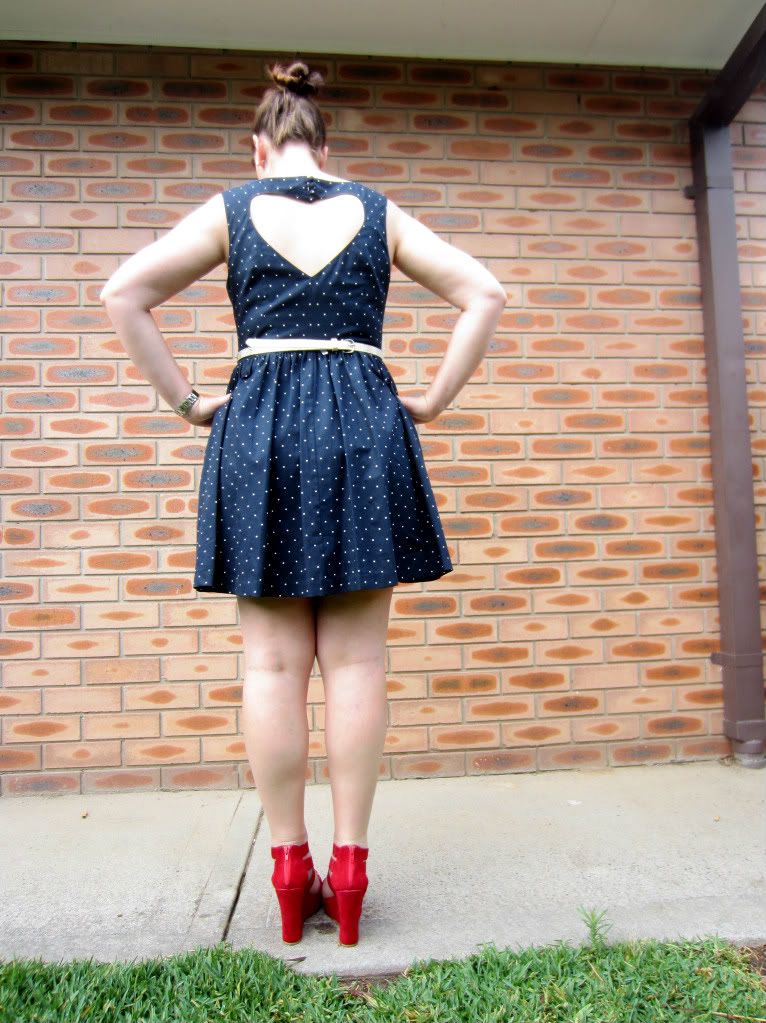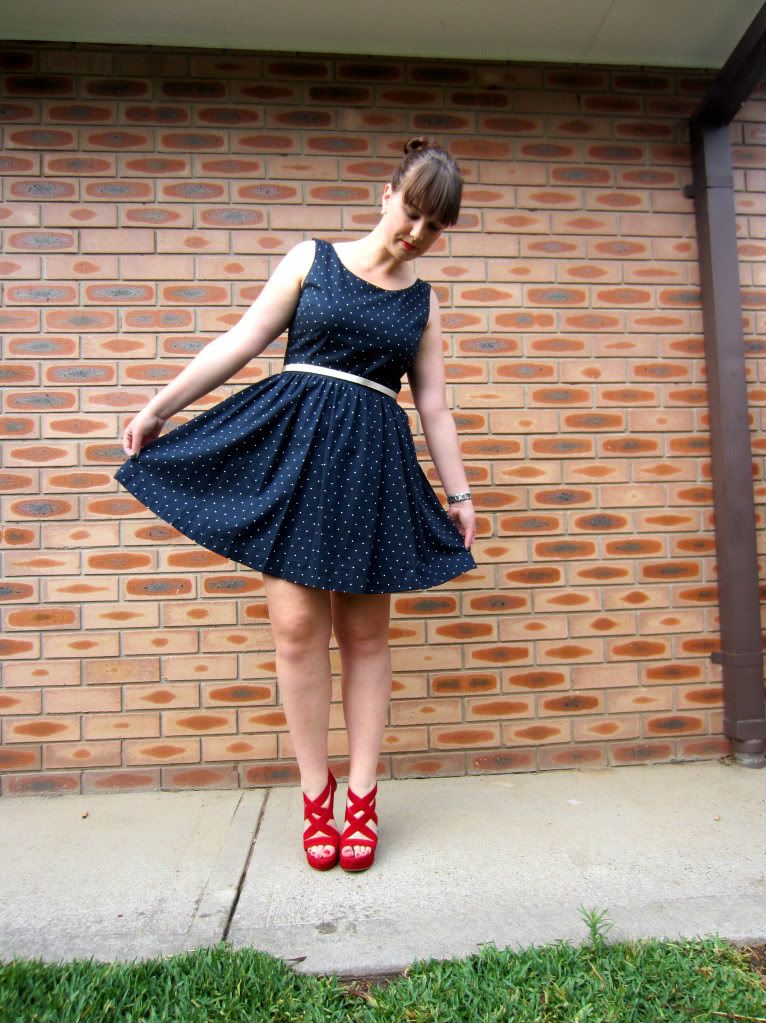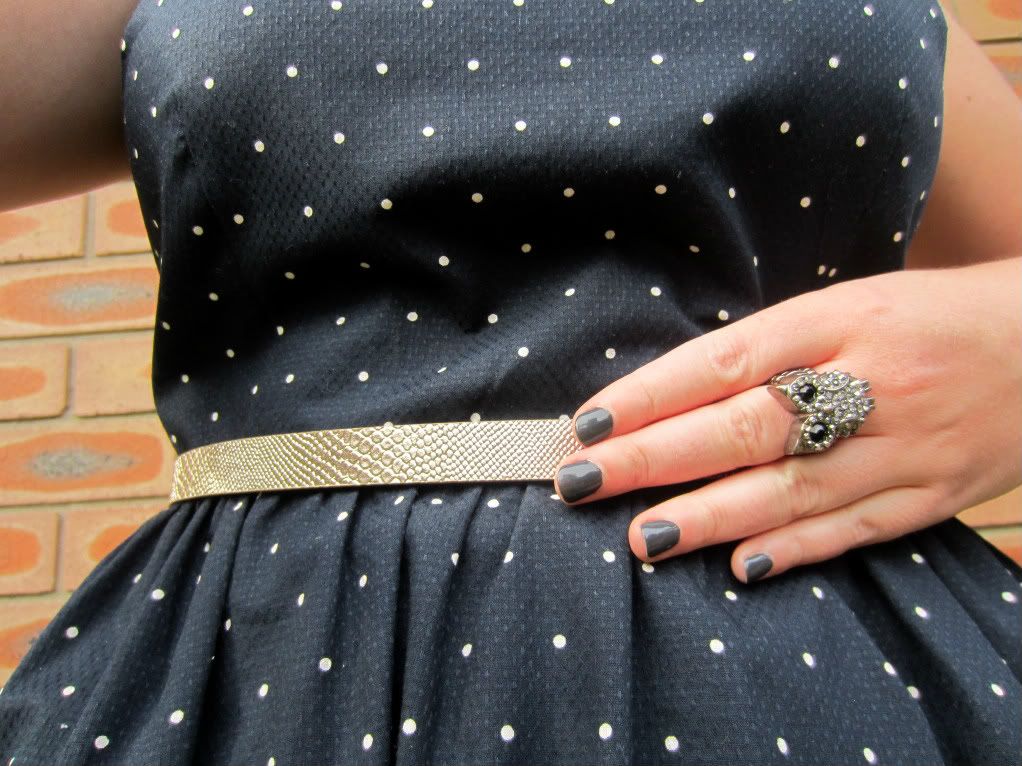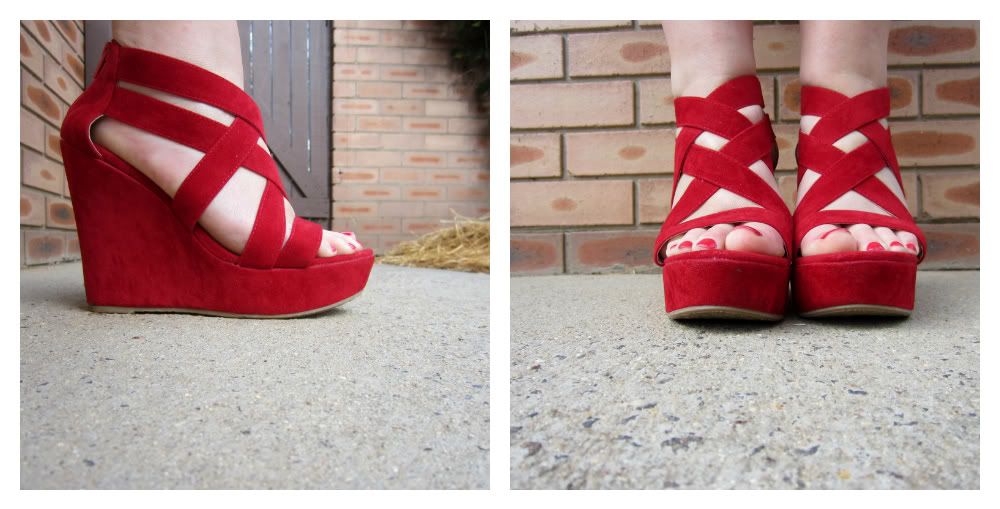 shoes: platform shoes // dress & belt: forever new // owl ring: unknown // bag: vintage
My dad bought me this dress for my birthday, I would love to say that the man has impeccable taste but it was my mum who chose it out for me. The dress is so beautifully constructed with a stiff pleated skirt, with fluffy lining but what really wins me over is the cut out back, so cute. I think this is going to be my Christmas dress, hopefully we get some actual Summer weather to go with it, it has been so miserable and overcast lately.
I am feeling so overwhelmed by Christmas at the moment. I still have a fair few presents to buy and I offered to be in charge of desserts this year so am madly trying to organise that in between the lead up to Christmas festivities and wrapping up work for the year. It is also Brendan's birthday tomorrow so I am just going to chill out and enjoy the day and stress about Christmas on Friday.
Blog posts may be a little sporadic over the next two weeks, as much as I would love to be super blogger I think I might just get carried away with real life and the amazing times the holidays bring with them. I hope you are all organised for Christmas and taking time to enjoy friends and family :-)