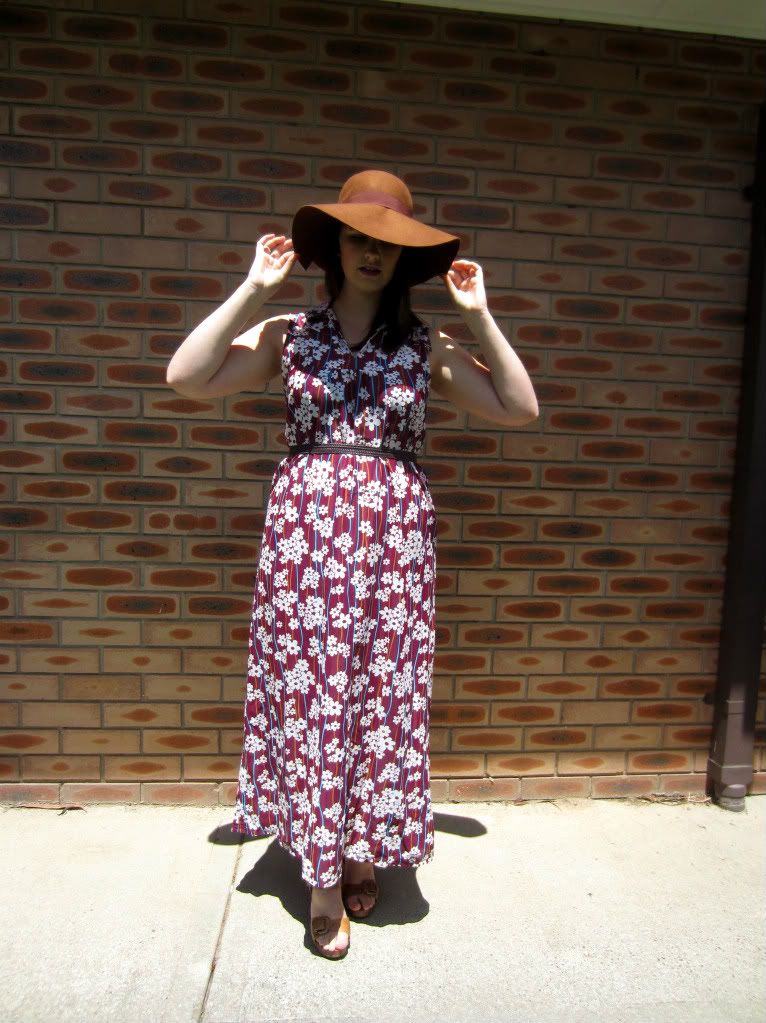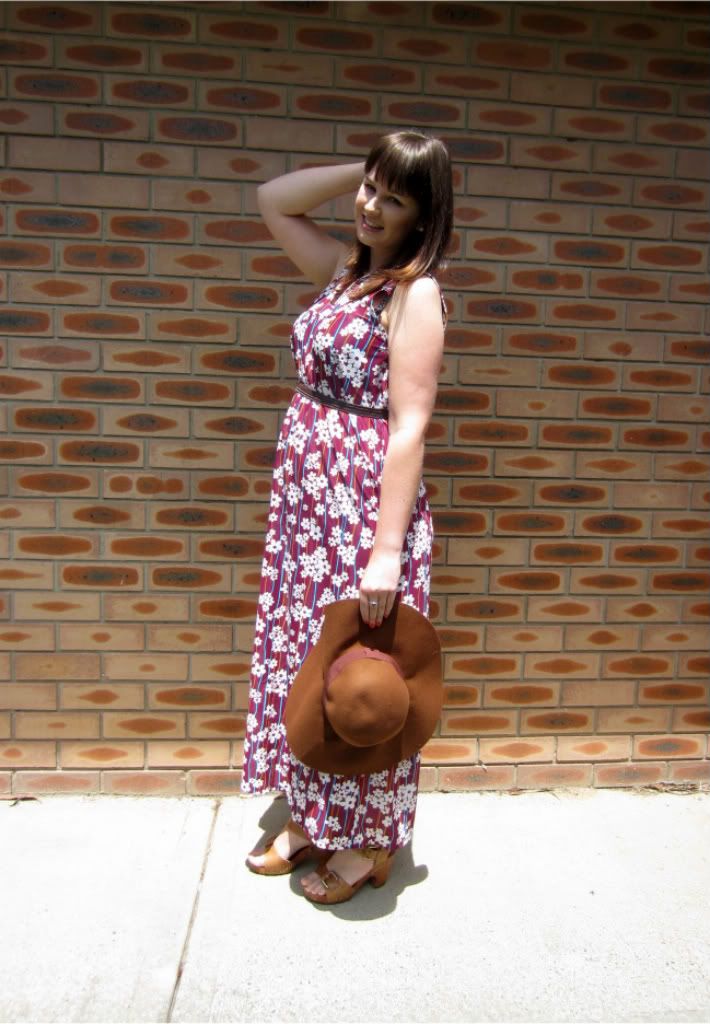 Dress: thrifted // hat: asos // shoes: sportsgirl // ring: pandora // belt: zara
This is one of the first vintage dresses I bought. I loved the pattern on the dress but it had huge flowing sleeves which I removed and now I am really loving it. Thanks mum for being my personal seamstress. I really need to learn how to sew so I don't keep sending stuff to my mum to fix.
Do you like my new hair cut? Every two years I have this moment of madness where I chop all my hair off and then spend the next two years growing it again. Sensing the urge to chop it all off again I allowed myself to just get a fringe.Hopefully this will keep me from getting scissor happy again any time soon.
I put some things up for sale from my closet this morning which you can check out here. Nothing is over $20 and most of it has never been worn so head on over and have a look.
I am off to cook dinner for friends, making lamb hamburgers for the first time wish me luck!