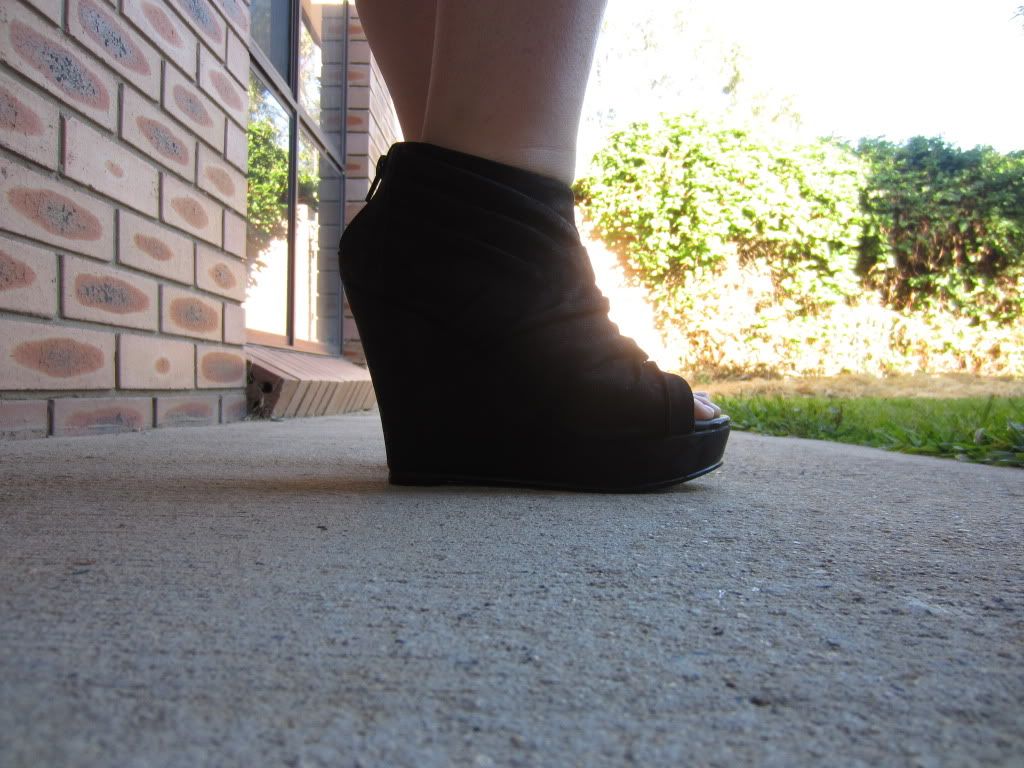 top: valleygirl // jacket: dotti // belt: portmans // shoes: joanne mercer
Is everyone else really busy at the moment? I have to admit I love the craziness of the holiday season but sometimes you just need to take some time out for yourself. Brendan and I are going out for dinner tonight (burgers, yum, my weakness) and than going to look at Christmas lights. My old boss has just got the world record for the most lights on a residential property, so we are heading off to check that out. You can read the story here if you like.
I went a little shoe crazy last week and bought three new pairs, all on sale so I don't feel too guilty. This is probably my favourite pair due to their versatility and the fact they are so comfortable. I wore these all day at work yesterday and my feet just started hurting at 6pm as I headed home for the night so I am pretty happy about that. I think in this outfit they manage to give a much more classic look a bit of an edge.
I have slowly started getting back my motivation for the gym. I had a one off personal training session on Saturday and just learning how to do a few new workouts has managed to get me out of a rut.