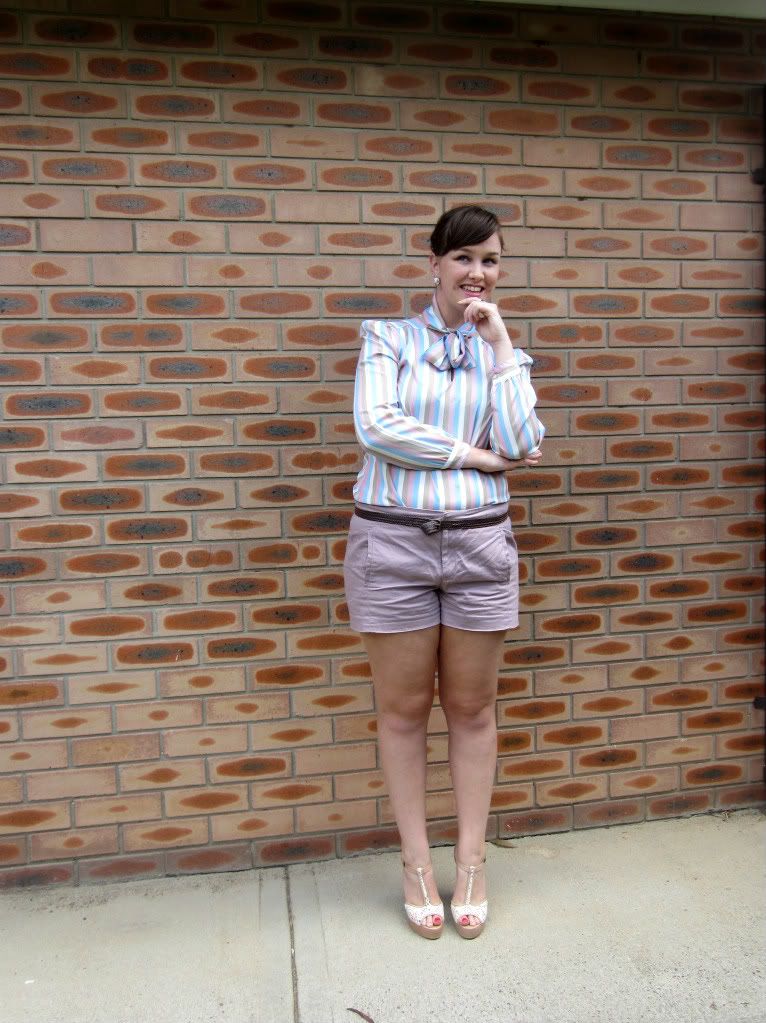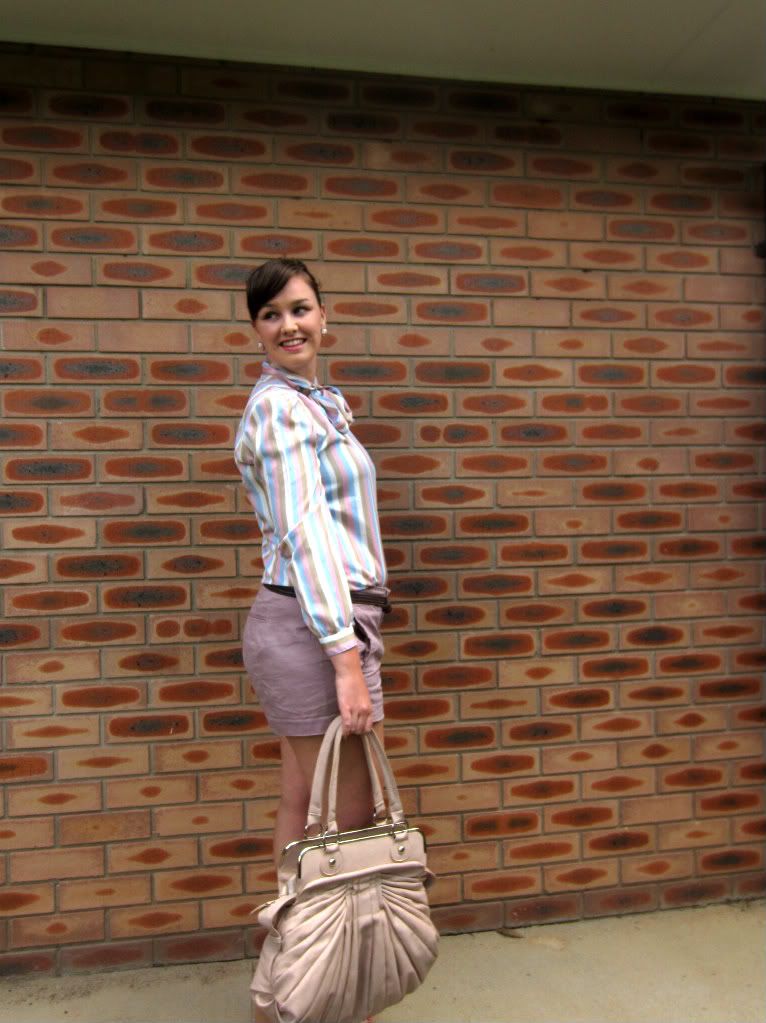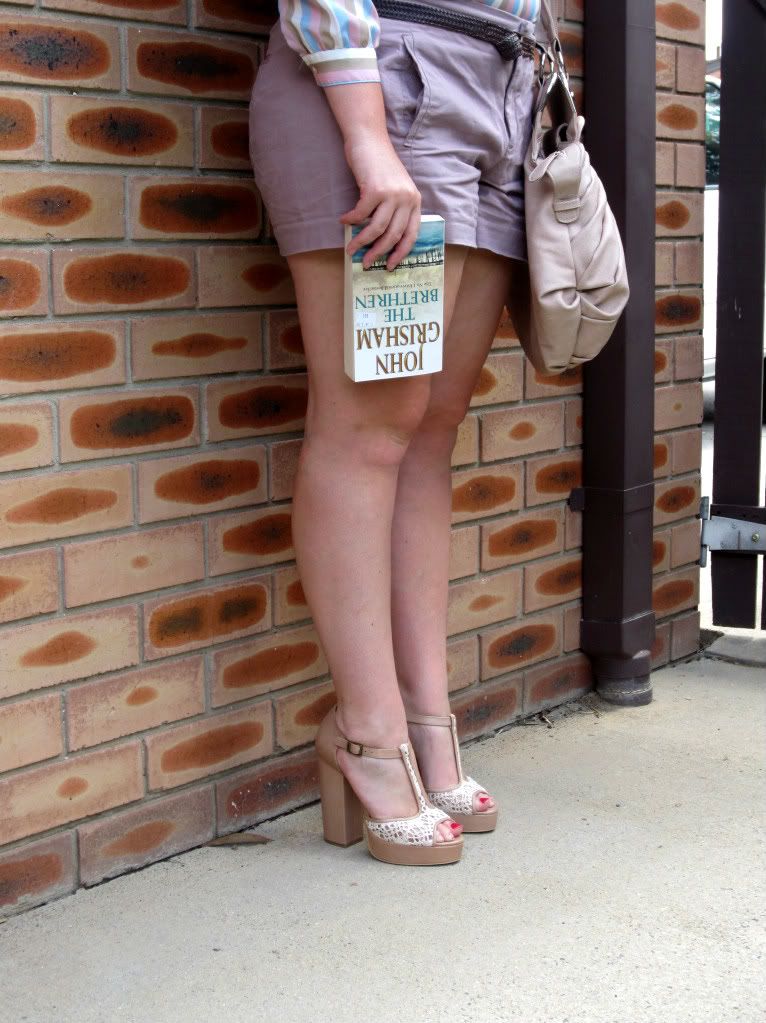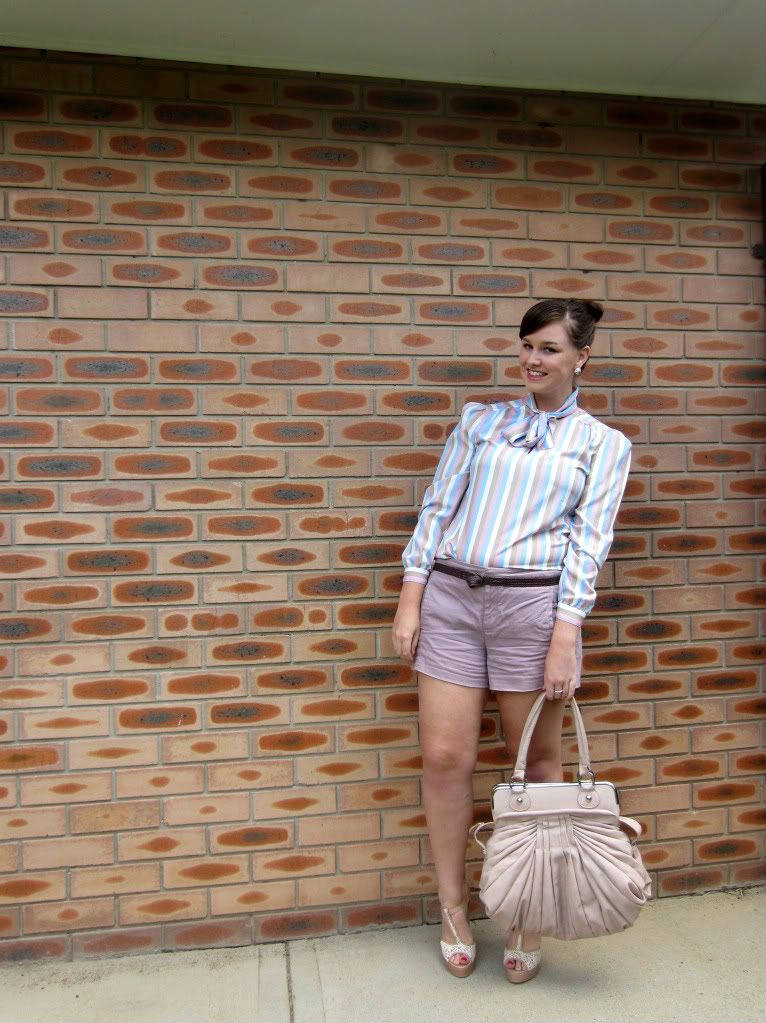 Top: Fine and Dandy Vintage // shorts: //bag: forever new // shoes: wittner // belt: zara// earrings: sportsgirl
Yesterday I had absolutely no motivation to do anything. By 2pm I had managed to sporadically move from the lounge to the bed and back again without achieving anything in between. I bargained with myself that if I at least got dressed I didn't have to do anything else. Getting dressed some how lead to a spur of motivation and I baked some cookies, went and got coffee and walked around the lake.
Today I was treated to breakfast at one of my favourite cafes and than got an hour and a half massage with a gift certificate from my birthday. It was so lovely and relaxing, something I wish I could indulge in every Sunday, what a great start to the week.
However I than went to pick up groceries and was abused by a lady in the line for having two many items in the express lane. I was three items over and I can honestly say I had no intention of inconveniencing her, I didn't think that I was 3 items over. I was so taken back I didn't know what to say I guess in future I will just double check how many items I have, surely there is more important things to worry about in life.
I hope you have had a good weekend!