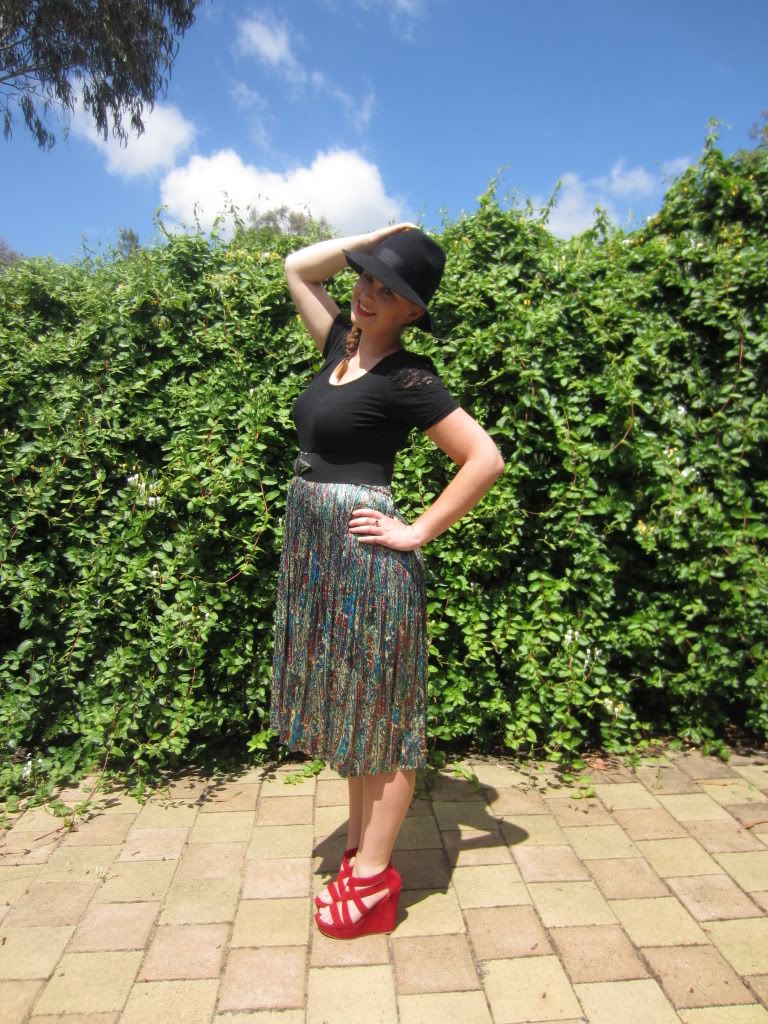 Shoes: varsavia // dress: gift/vintage // top: valleygirl // hat: jeanswest belt: besey johnson
Today I have been in a grumpy mood and managed to completely waste the day away. I had a friends farewell last night and the classic white wine was on the house and I completely over indulged. I think I am getting too old for these shannanigans, especially as one day with a hangover is kind of a waste of a weekend. I also wanted to go swimming today and the weather was awful so that definitely compounded my mood.
On the other hand I had a really fun night, we went to a Greek restaurant and the end of the night saw plates being smashed and tables danced on, completely cliché and completely delightful. I wore this skirt yesterday which the lovely
Alyssa
sent me for my birthday, I adore the colour it reminds me of confetti.
Right now Brendan is watching the Jurassic Park marathon on tv and I am filling my ASOS cart with things I cannot afford (don't worry I wont hit "buy now"). Sorry to be a bit moany, I think an early night and I will hopefully be back to normal tomorrow. I hope you had a lovely weekend!
Oh and I joined Pinterest it would be great if you left your username in the comments so I can follow you, my username is
timeaftertea.