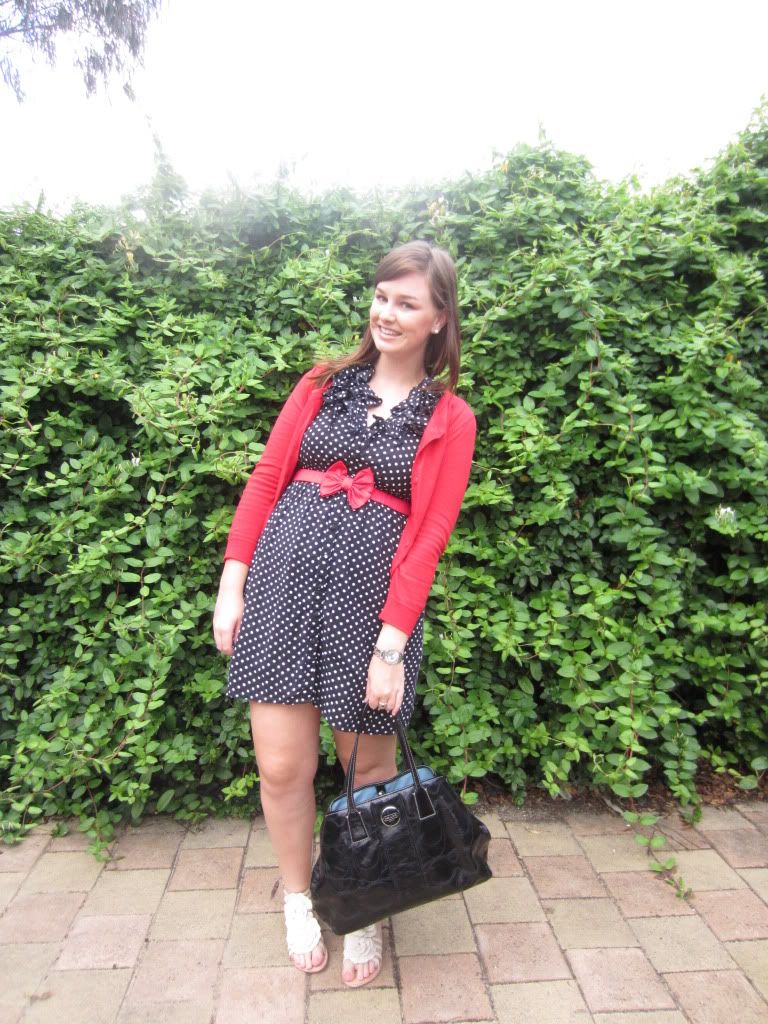 Bag: coach // shoes: forever 21 // dress: dangerfield //cardie: target // belt: allanah hill //watch: swatch
My wardrobe is currently failing to inspire me, I wish I was better at remixing things but I seem to create one outfit that I really like and continue to just keep recycling the same look. I am pretty sure that I have worn this dress (and possibly together with the cardigan) on my blog before but look at that cute red bow belt I have added and new shoes....ok so I need to work on the remixing. Feel free to tell me how you would wear this dress without a red cardy because thats the only way I seem to rock it. However this is one of my favourite outfits, polka dots and a pop of red have never let me down.
At the moment I seem to gravitate towards anything with dots, does anyone else go through phases like that? I seem to go through phases and never leave them as I am still obsessed with florals and stripes, so I will now just add polka dots to the list.
Today I stuck pretty well to my 30 day challenge but had 1 and a half diet cokes, caffeine is obviously a weakness I need to work on. I am going to go to bed and hopefully get up early to do washing and bake cookies for work, its been a bit hectic lately and I think people deserve a treat (plus I am loving freshly baked cookies at the moment and this seems like a good excuse to indulge.)