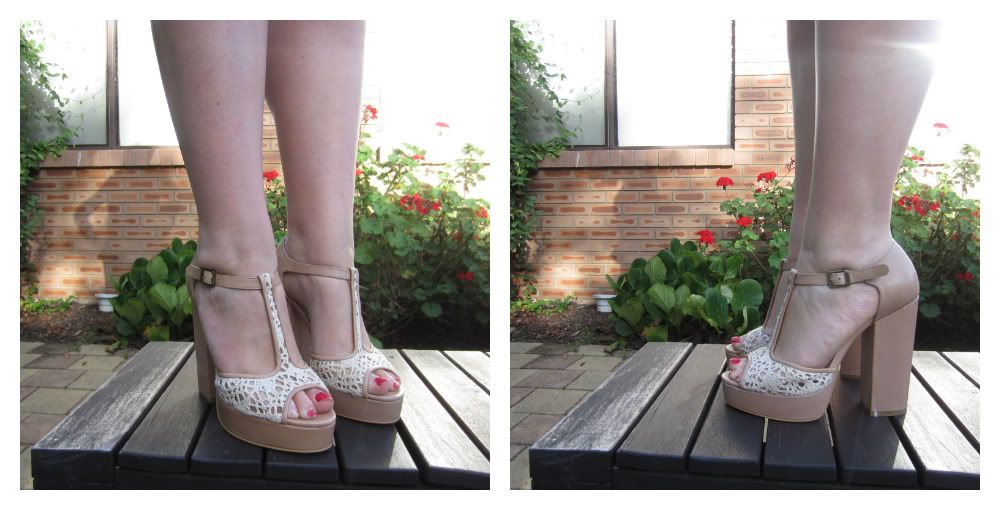 Shoes: Wittner // top: vangelica // skirt: target // watch: fossil // bag: markets in China town // earrings: sportsgirl
I bought these shoes from Wittner on the weekend for $25 originally $190. To me that is just a little crazy, it makes you wonder how marked up products are and how quickly styles come in and out of fashion that within probably a month a product can lose 80% of it's value. The retail sector is in a slump at the moment and I can see why, with crazy prices like this it really makes me question ever buying anything full price. Anyway I really shouldn't complain because they were a steal and completely budget friendly.
I am currently on the lounge nursing a very sprained ankle, you would be forgiven for thinking that it was the heels that caused the injury. However it was actually at netball tonight after falling over awkwardly and then causing a big scene due to my ridiculously low pain threshold. Plans of getting back into the gym tomorrow have subsequently been put on hold.
Oh and just one more thing, this top is pretty cute right? I wish I could have captured it better in the photos but it was too bright. I bought it from a very sweet little store in Melbourne called With Love from Harem which I unfortunately cannot find a website for.