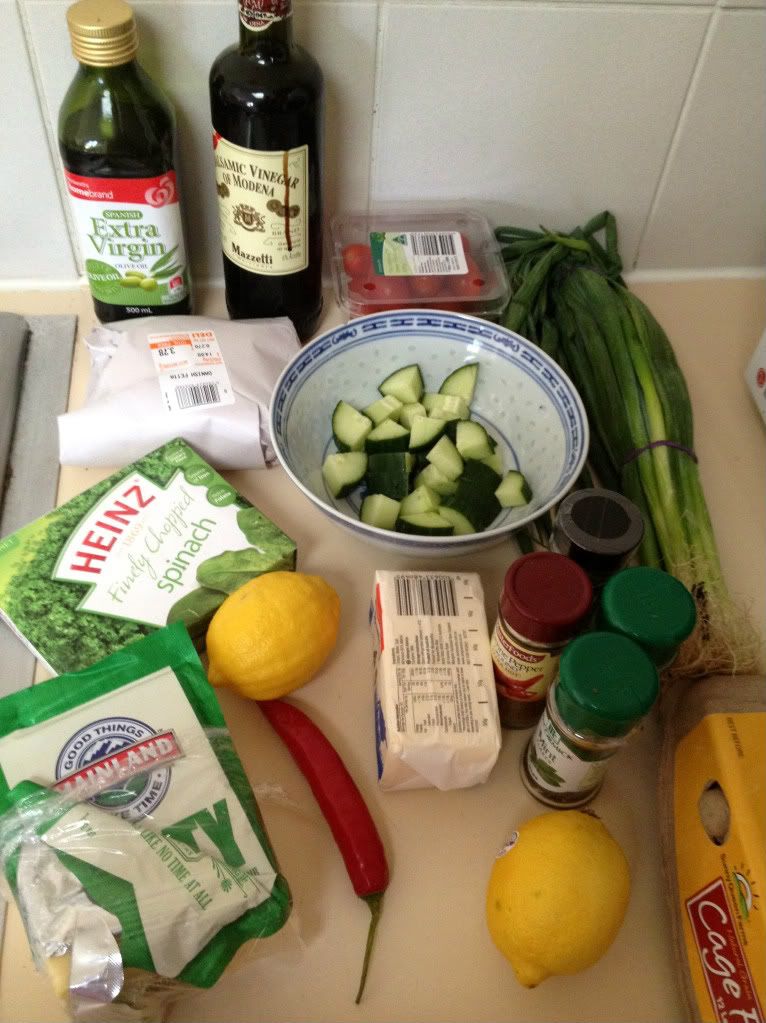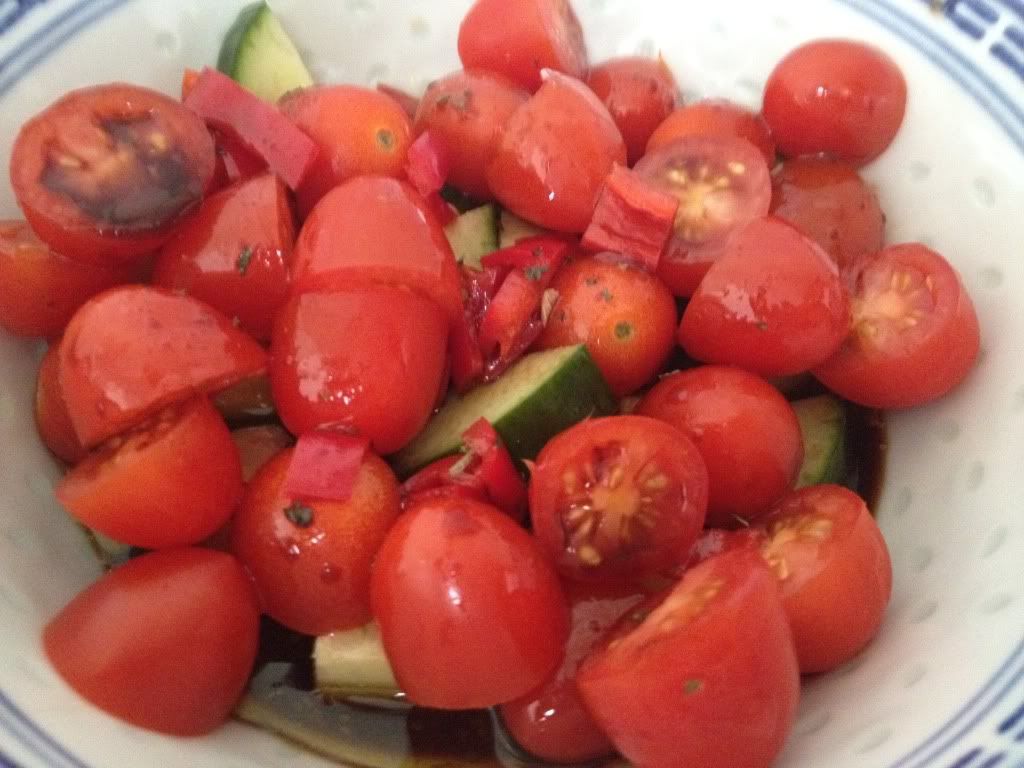 This week I tried out Spinach and Feta pie, I love anything that combines these too delicious ingredients so knew I was onto a winner. The receipe was once again from Jamie Oliver's 30 Minute Meals and once again it took me longer than 30 minutes but that's ok. The salad was easy and yummy, but when it came to the pie I broke one of Jamie's rules of easy cooking - I didn't have the right tools.
I had left our pie dish at a friends house so instead used lots of little dishes which made the pie far to thick and with not enough pastry. If I had have had a shallow dish I think this dish would have been perfect, just slightly disproportionate in taste with the deep bowls. You wouldn't think something like that would make such a difference.
What have you been cooking this week?