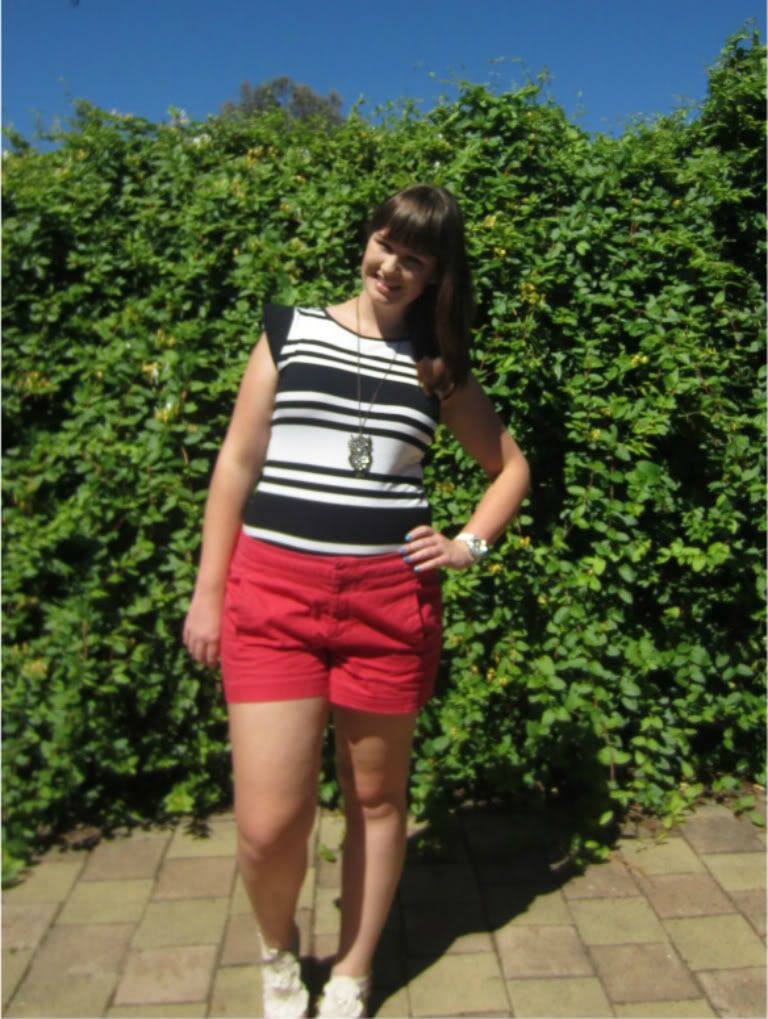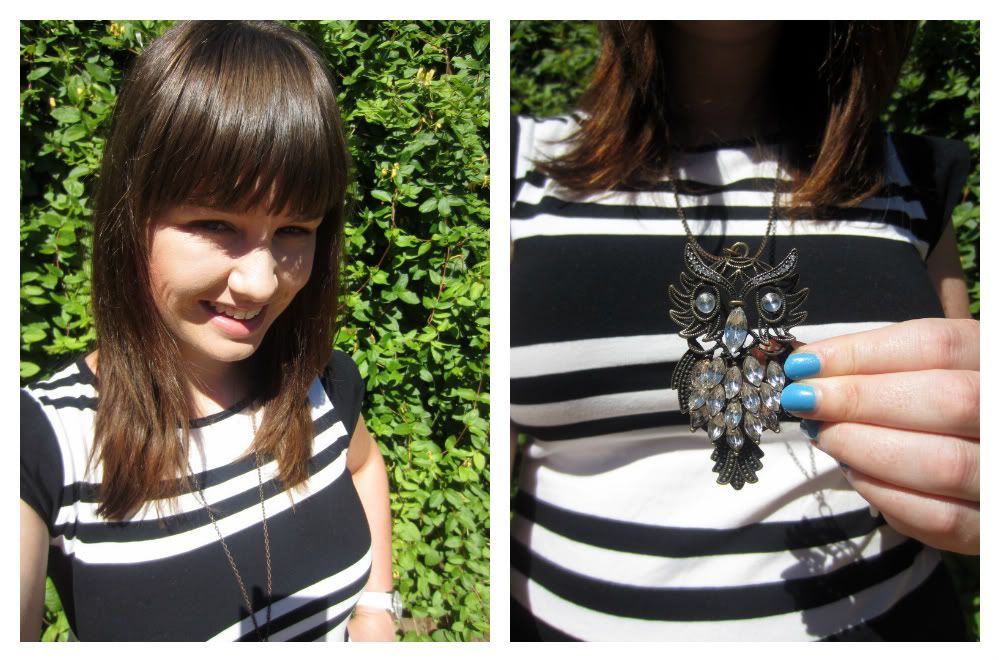 Today has been the epitome of lazy Sundays. I woke up to beautiful 30 degree weather and was very keen to go swimming. However Brendan had to work (he starts working as a Kindergarten teacher tomorrow) and all my friends had plans so I was stuck at home. I should have just went by myself but didn't think splashing around by myself would be much fun. Instead I cleaned my office/wardrobe space and caught up on Gossip Girl, not to bad really.
Considering I only left the house to go grocery shopping I thought a causal outfit was in order. I am very happy with the versatility of this tshirt I bought last week, I think it is going to become a wardrobe staple very quickly. I got my haircut yesterday as well, it is always so refreshing, even though I seem to get the same thing done each time, I guess I just know what I like :-P
Here is a few more photos from my weekend, what did you get up to?
♥ Yoga on Sarurday morning
♥
coffee
♥ weekend make up
♥ finishing one day
♥ delicious cider, definitely a weekend treat
♥ lemon tart made from this super easy receipe, I definitely recommend it
♥