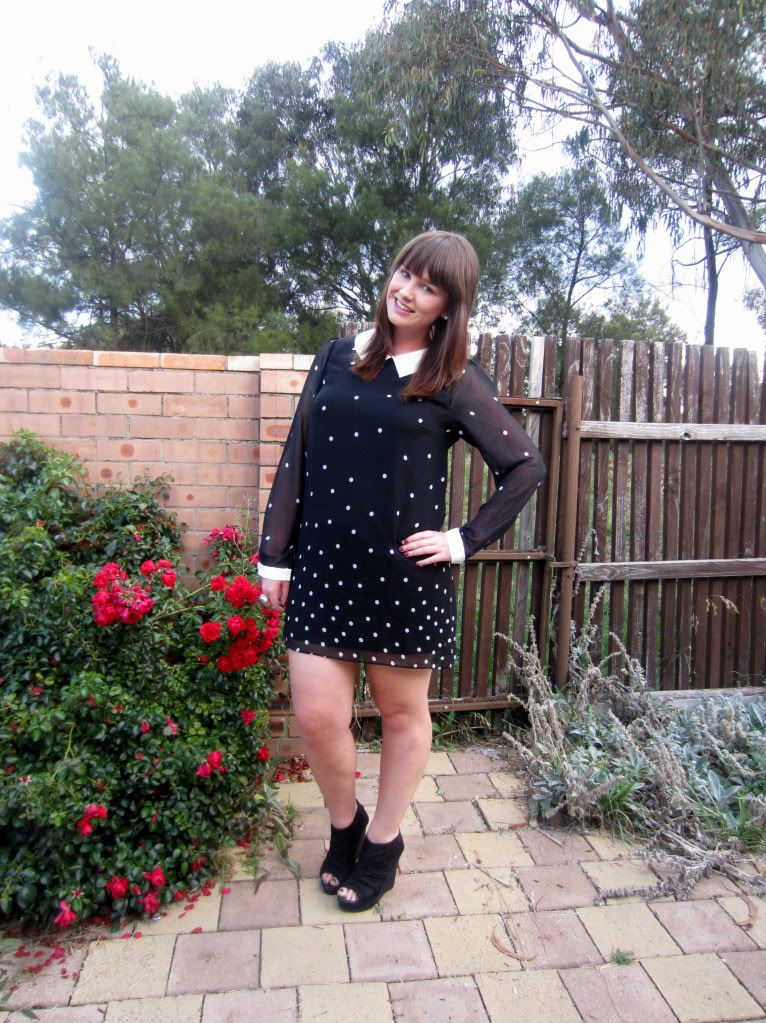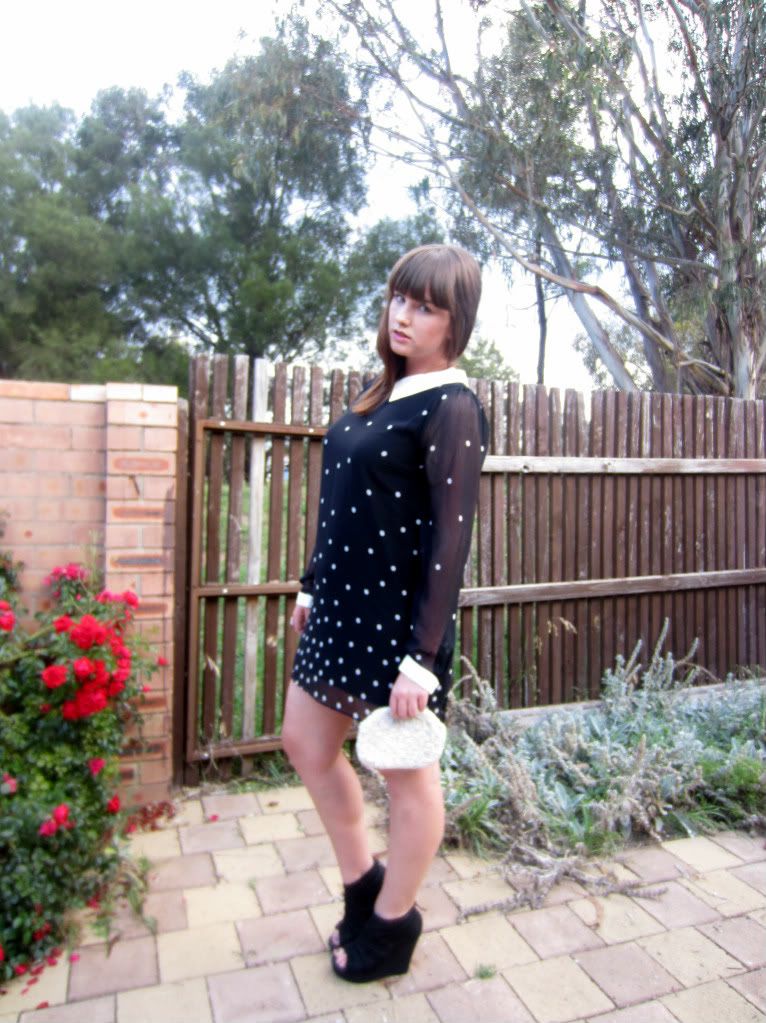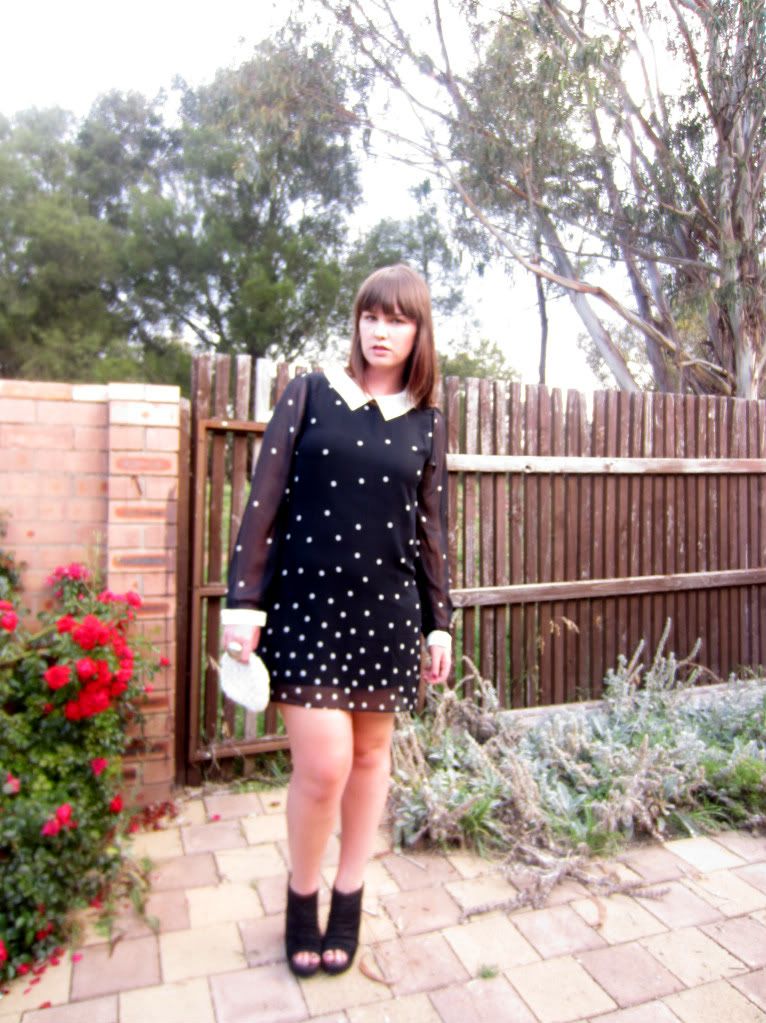 Shoes: joanne mercer // dress: dotti // bag: vintage // ring: gift
I wore this dress out last night to celebrate a friends birthday and I have to say I am kind of in love with it. It is really different from what I usually wear a little bit edgier than normal. Plus like half of the blogoverse I am loving cute collars at the moment so this dress also ticks that box.
How has your weekend been? I feel like I haven't achieved that much except for lots of housework, yuk. I also went shopping with Brendan for a new fishing rod which he has been playing with ever since. We are meant to be going to a short film festival this weekend but the storm clouds around our house are looking pretty threatening so fingers crossed we make it there.