I am so happy to introduce Christen as the February blogger of the month after a brief hiatus in January. As soon as I came across this blog I was hooked and read far too back into the archives than I care to admit. Christen has a fun sense of style and is in the process of making and selling her own dresses which I cannot wait to see.
Name:
Christen Peters
Blog:
Two Happy Hearts
Location:
A quaint apartment I share with my husband Timothy and our dog Casey in Valparaiso, Indiana.
Describe your self in five words?
Quirky, adventurous, colorful, fun-loving, floral (it's my favorite! haha)
How would you spend your perfect Sunday?
My perfect Sunday would consist of a morning service at the church that my husband & I are involved in. Followed by lunch with friends at one of our favorite restaurants in town. Then outfit shots with Timothy! Followed by a quiet evening of editing photos, movies, dinner, and chocolate ;)
What is something you are loving right now?
Shoes!! I've been spending so much time admiring shoes online lately. I'm searching for the perfect vintage ankle boots...It's a bit of an obsession right now!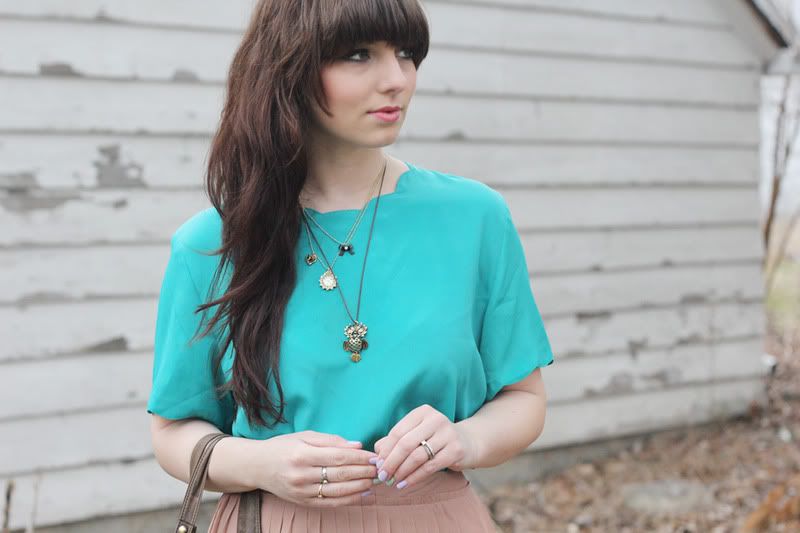 Why did you start blogging? And any tips for bloggers just starting out?
I started blogging because I needed a daily creative outlet in my life. And I've always loved the positive, encouraging connection the blogging community is all about. My tip for bloggers just starting out would be: get involved! Start leaving comments on your favorite blogs. Build relationships and friendships. That's what it's all about!
And final words of wisdom....
"The beauty of a woman is not in the clothes she wears, the figure that she carries, or the way she combs her hair.. The beauty of a woman is seen in her eyes, because that is the doorway to her heart, the place where love resides. True beauty in a woman is reflected in her soul. It's the caring that she lovingly gives, the passion that she shows & the beauty of a woman only grows with passing years."