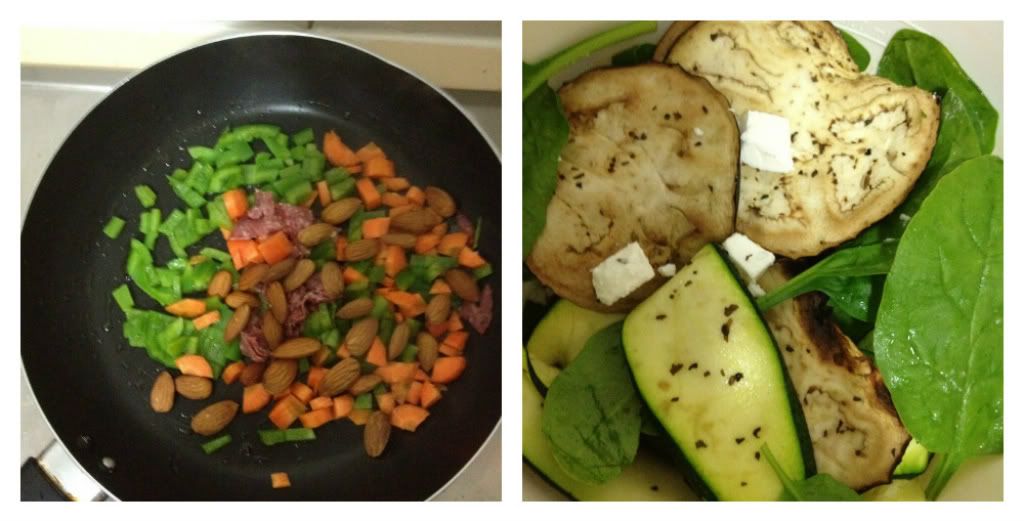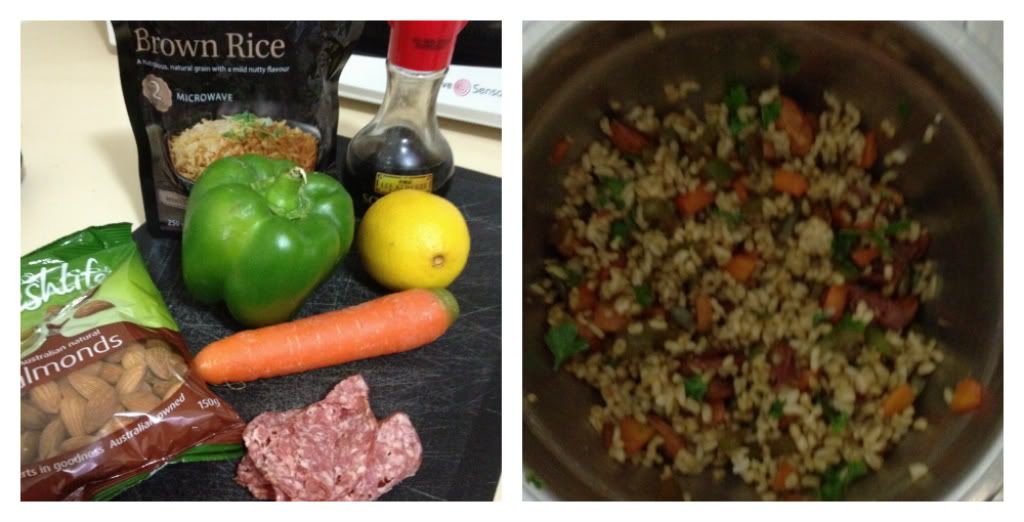 I have pretty amazing friends, for reasons that could fill a whole post, but one thing I really love about them is they are all really good cooks. In Melbourne for New Years one of our friends served this delicious brown rice salad and ever since we have all been making our own little versions. It is so delicious and easy.
I just chopped up some capsicum, salami and carrot (I accidently forgot red onion) and cooked it in some extra virgin olive oil. The great thing about this dish is you can add in any veggies you like. I than squeezed in a little lemon and sprinkled in some soy sauce and removed from the heat. I also heated up some brown rice whilst I was cooking the veggies. I than mixed everything together and added in more soy sauce and lemon, I didn't do exact proportions just until I liked the taste. It is really important to garnish with parsley as this gives the taste a real kick.
Next time I will definitely remember the red onion, oh and maybe some celery - if I ate tuna I think it would be a perfect accompaniment with this salad for an easy, yummy lunch.