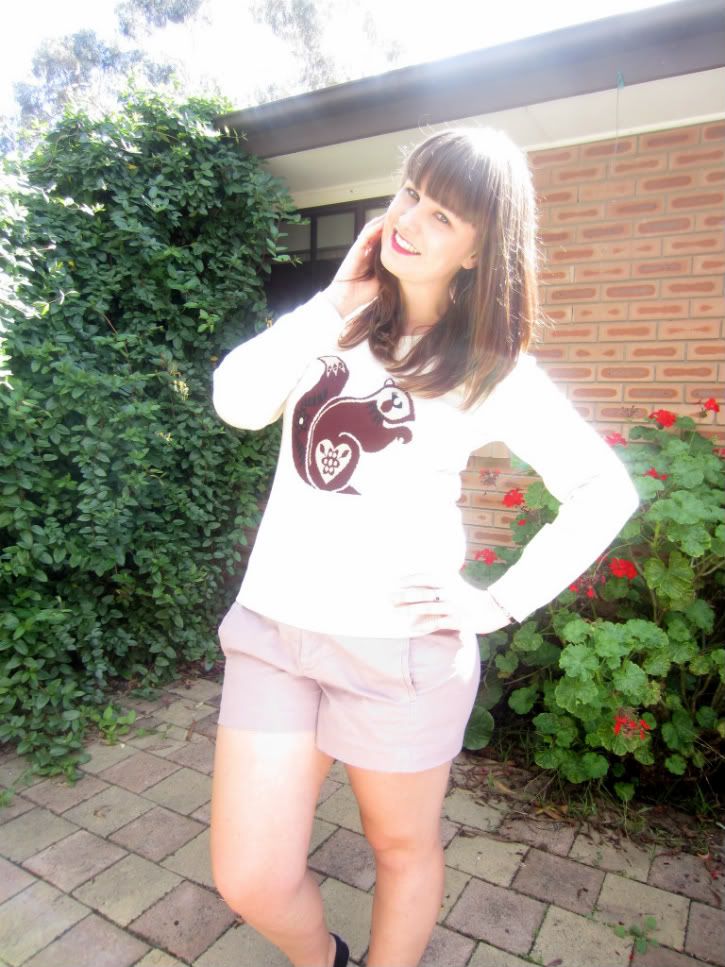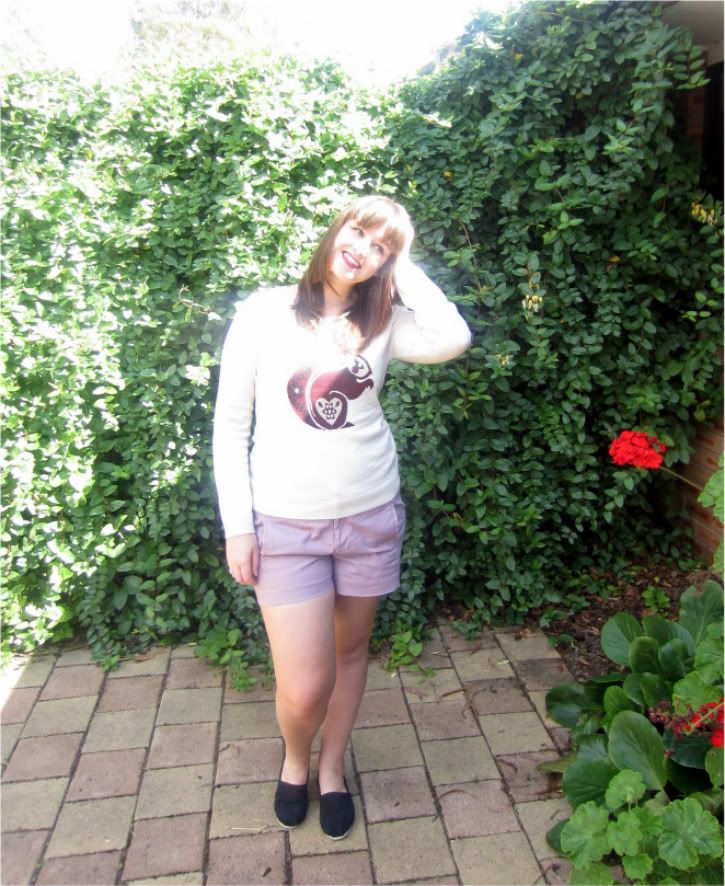 jumper: jay jays // shorts: gap // shoes: toms
If I had not been going to see the Hunger Games yesterday I probably would not have needed to get dressed at all. But I am still not sold on the idea of leaving the house in pyjamas so clothes had to make an appearance. I decided to keep it casual and bring out one of my "cutesy" jumpers that I had stashed away for Autumn, one of my friends said it looks like something from the seventies, I am happy to take that.
On to the Hunger Games, I really enjoyed it! Of course it isn't as good as the book but that very rarely happens. I think that they cast the movie perfectly. I have a super crush on Liam Hemsworth, but I was always going to love whoever played Gale.
Have you seen the movie? What did you think?