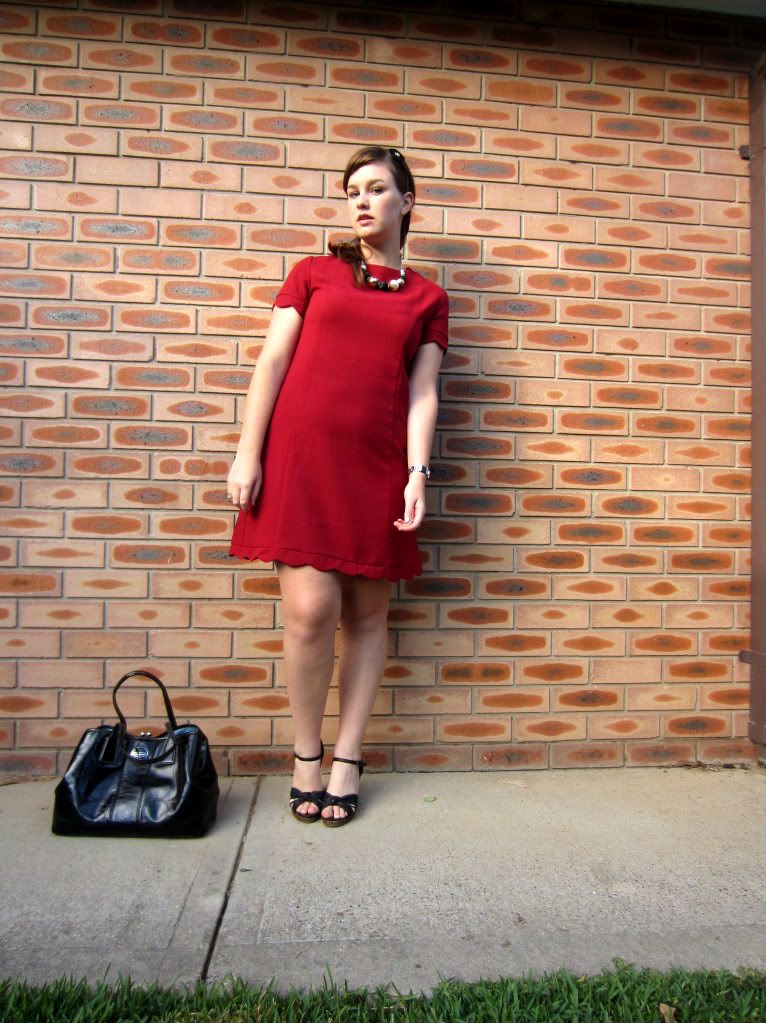 dress: asos // blazer: valleygirl // necklace: diva //shoes: novo // bag: coach // headband: cotton on
Today I very happily celebrated international women's day. For me it was a time to be thankful for how far women have come in society and the women who made that happen. To think that just forty years ago women were expected to give up their careers when they got married blows me away. It is also a time to stop and appreciate the amazing women we have in our lives and to remember to be kind and support each other. The men at work put on a little surprise morning tea for all the ladies it was very sweet.
On another note I got this dress from ASOS for like $35. I feel that my work clothes sometimes push the boundaries a little but I feel like this dress is still professional but with a pop of colour keeping me happy. Oh and two people told me that my necklace looks like a christmas tree, it was really weird, one person I can understand but two?
I am now going to run and clean up a little before my mum arrives for the night, we are heading out for dumplings and wine, yum!