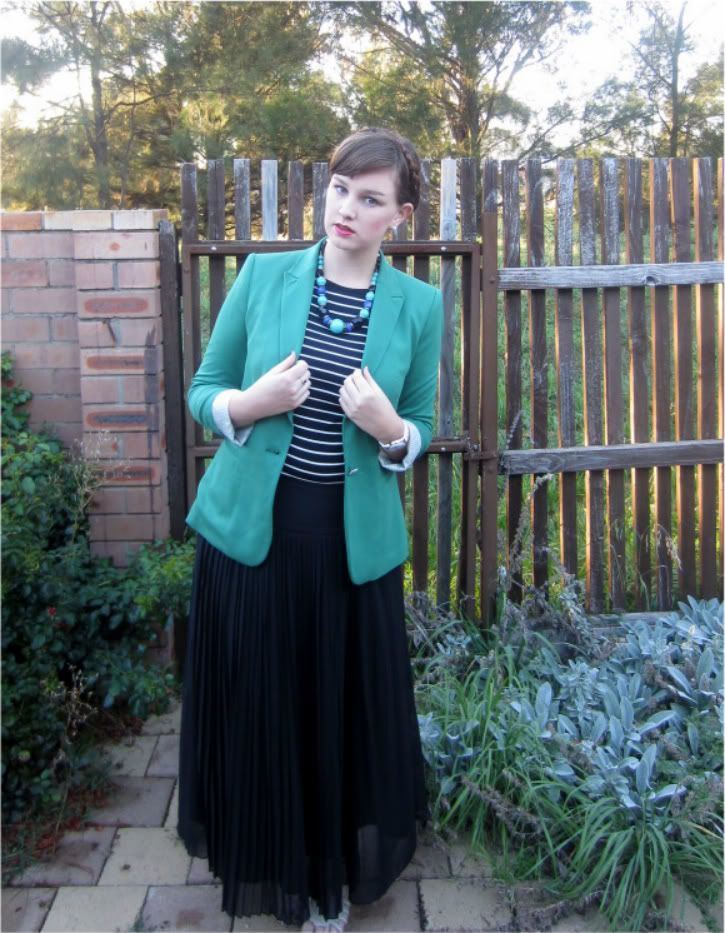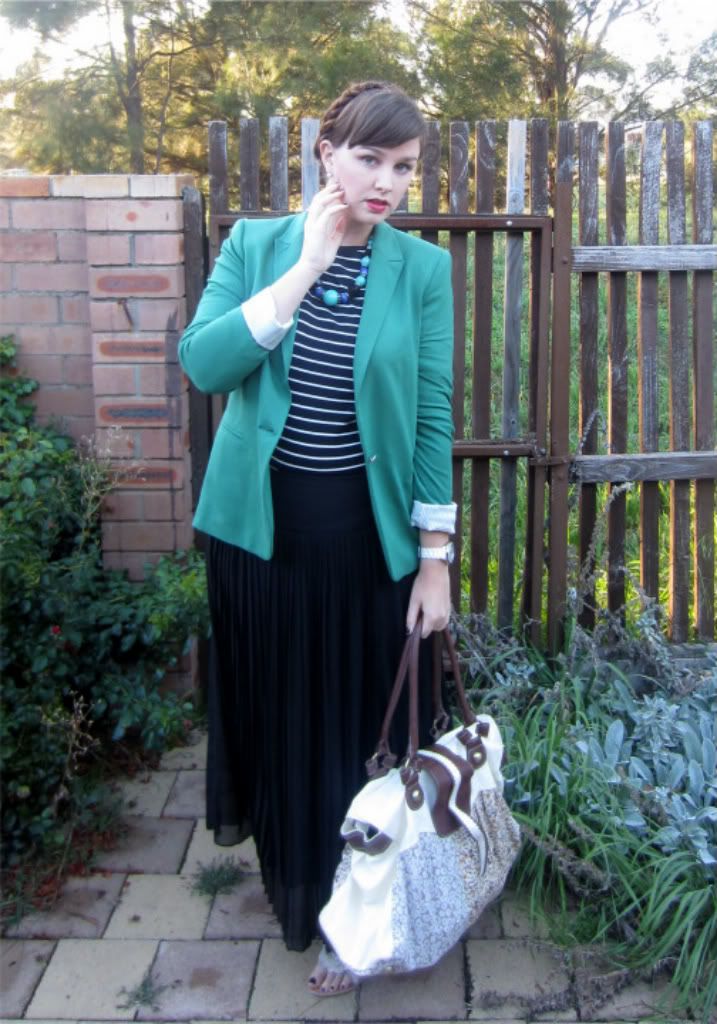 earrings: monet // necklace: forever new // top: kmart // skirt: target // blazer: zara
When I buy something and its cheap I feel the need to tell the whole world. For example today someone complimented my necklace and I was more than happy to exclaim it was from Forever New and only $8. However when someone compliments me on something that I consider expensive I never exclaim to them the crazy price that I paid for it. I really don't think I am alone in this habit as I always have friends more than happy to talk about something they bought on sale but fail to mention a price on a bigger ticket items.
I cant help but wonder why? Does telling other people about things we bought on sale help us to justify our purchases or show off our knack for shopping? Alternatively does buying something cheap justify the things we spend more on?