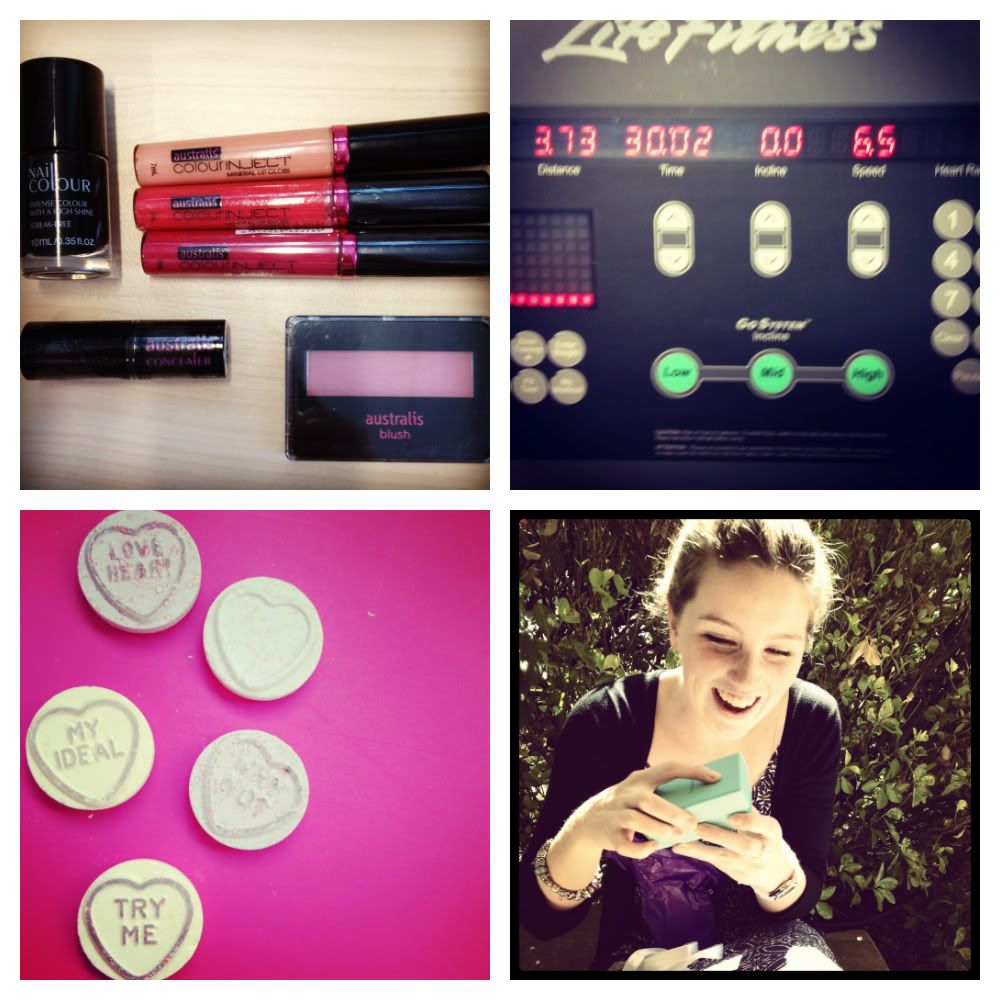 ♥ new make-up // starting the couch to 5km challenge // valentines day treats // giving my sister her 21st birthday present // new bedspread // at work // reading material // nails for Easter // food of late, yum
♥
Reading...
'We need to talk about Kevin' by Lionel Shriver
Watching... Homeland and Revenge very addictive
Talking...
to my mum and looking forward to seeing her again in a few weeks
Thinking...
where I can get delicious macaroons from on the weekend?
Buying...
the last two things I have bought was a ticket to Aqua and a ticket to the Picasso exhibition, so cultured
Planning... a trip to Perth in July
Wearing..

a black skirt and purple pussy bow shirt
Tweeting... about rude people who take up two seats on the bus

Thank you so much for your nice comments yesterday it made me feel a little less mortified!