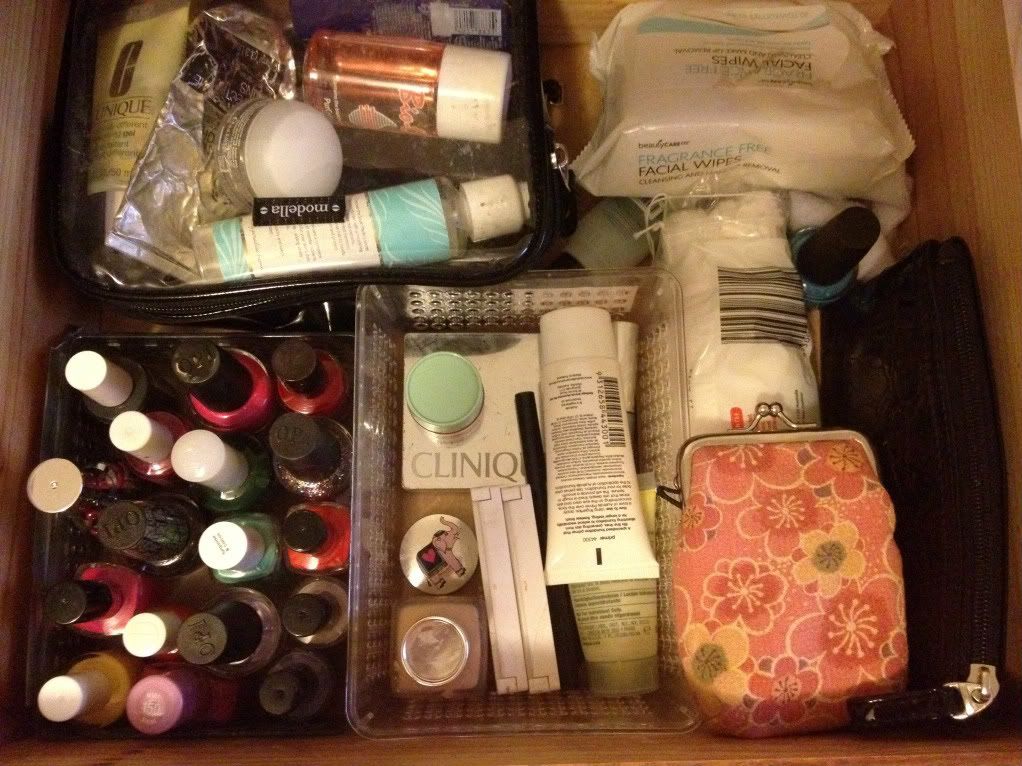 I have never really been a big make up person, clothing or handbags has usually been my preferred poison. As you can see from my makeup draw nearly all my stuff is from Clinique and most of that was free samples that came with my foundation. About two weeks ago I discovered the world of youtube makeup tutorials/hauls. It has become such a guilty pleasure to watch one of these videos before work in the morning or to be honest a few in the evenings after dinner. Some of my favourites include
Scrapbook de la Emma
,
DulceCandy87
and Lisa Elridge.
Unfortunately a side effect of watching these videos is a new found obsession with all things make-up related. Below are a few of the new products that I have bought over the past few weeks in an attempt to be a little more brazen in the make-up field.
My two favourite purchases are the Revlon 'Gold Coin' nail polish which I have wanted since I used my sisters bottle at the start of February. And a
lso the Maxfactor 'Scarlet Ghost' lipstick has really good staying power and is a really pretty pink colour.