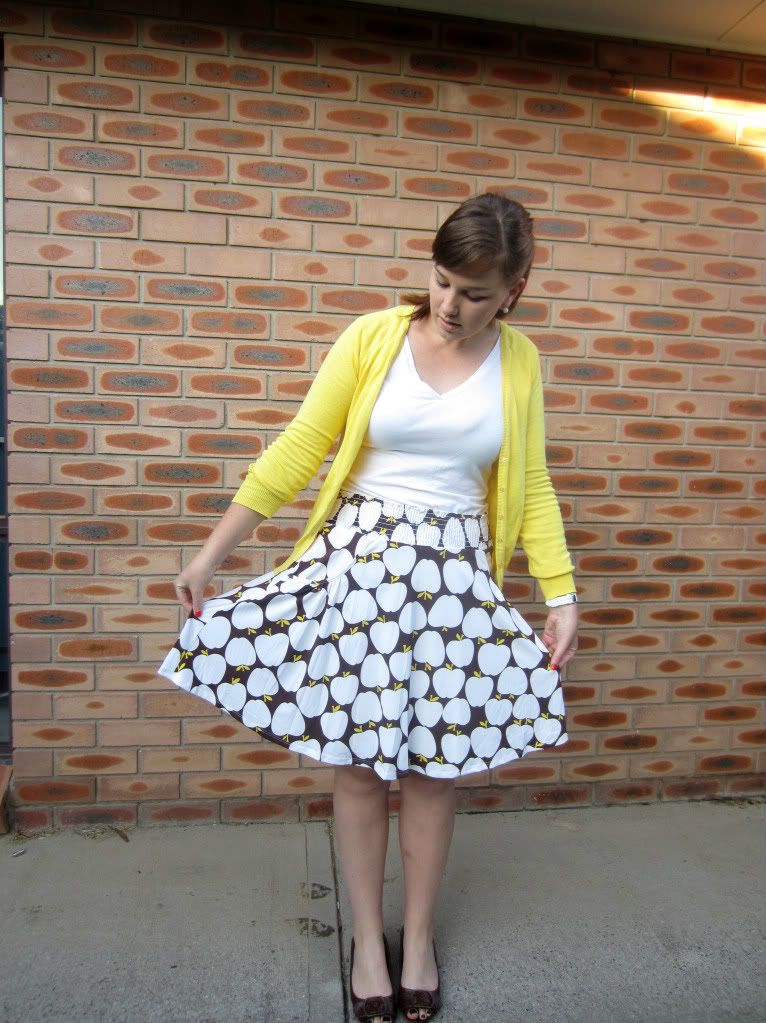 skirt: modcloth // top: myer // cardigan: zara // shoes: kmart
I got this skirt from Modcloth as part of their Stylish Surprise promotion a few weeks ago. When I first saw it I wasn't overly excited as it is a little out of my style ambit. I had immediate thoughts of selling it on ebay but then decided the whole point of getting a 'stylish surprise' is to try something different. So I played it safe and paired it with colours already in the skirt. I have to say I am pretty happy with how it turned out. I think it might be a good staple for Autumn especially paired with oranges or even navy.
Happy weekend by the way, I am heading to Sydney tomorrow to visit my sister and go to Aqua (yes the 90's, I'm a barbie girl band haha).