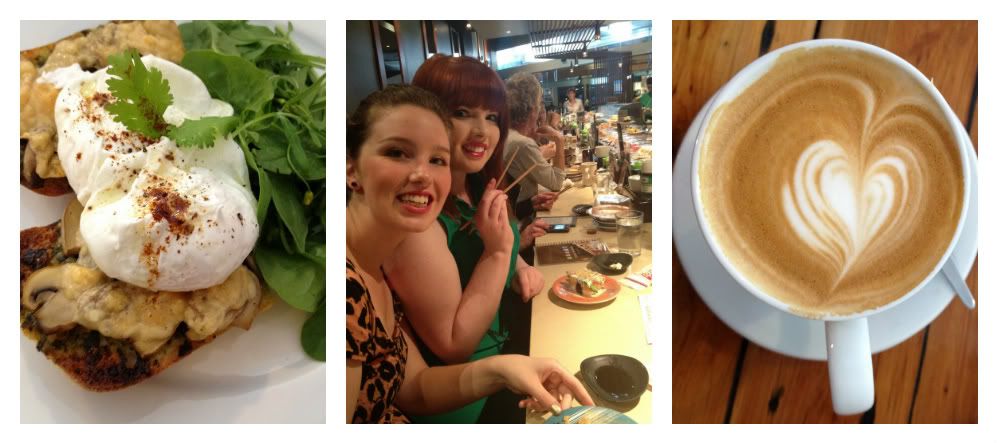 ♥

poached eggs and pesto, sushi train, coffee

♥
♥

zumbo macaroons, soooo good

♥
♥

shopping from Zara and Dotti

♥



♥

Picasso, Goulburn marino, Lake George with water

♥



♥

Aqua photo from here but this was taken at the concert we were at

♥
I went to Sydney this weekend to see Aqua! Yes, Aqua of Barbie Girl and Dr Jones fame. It was so much fun, it was a really eclectic crowd and everyone was dancing and singing and just enjoying themselves. They played a few new songs but everyone there was obviously keen to hear all the old songs from our teenage years. I never picked up on all the sexual innuendo when I was younger. I have to say I still shamelessly love nineties pop music what a fun period Spice Girls, Backstreet boys, B*Witched, Steps etc.
While I was in Sydney we also went to the Picasso exhibition whic was really good. I know nothing about art and nothing about Picasso so I definitely feel more educated. We also ate lots of delicious food, I think that food is always one of my favourite things about trips away!
I hope you had a good weekend.