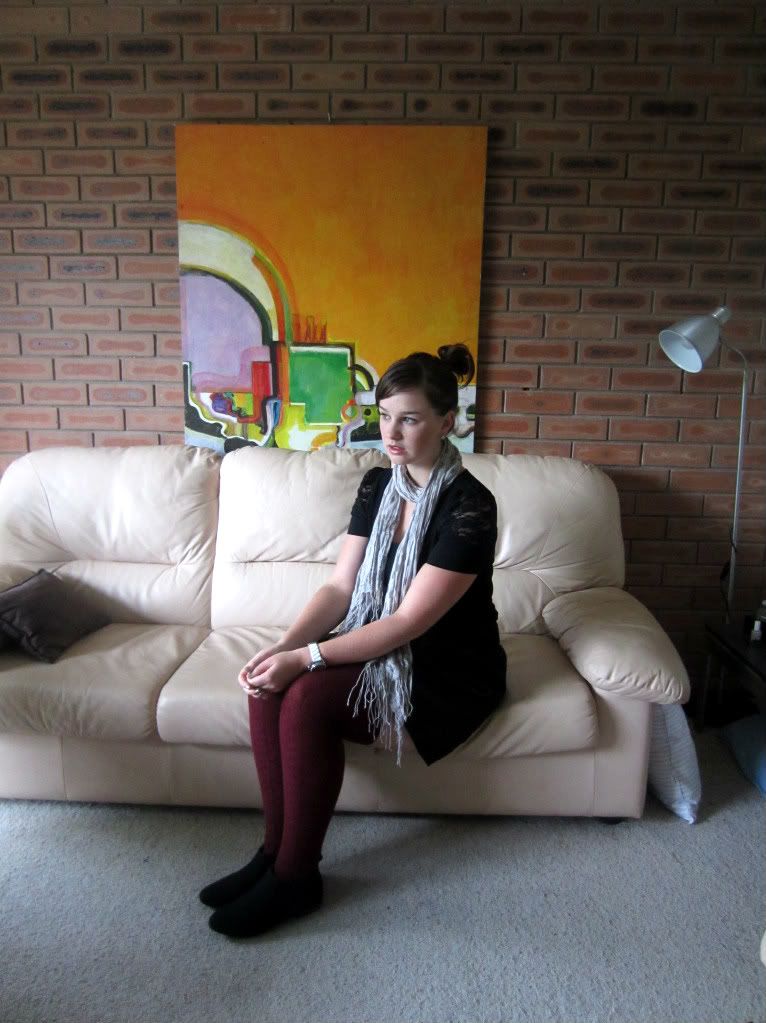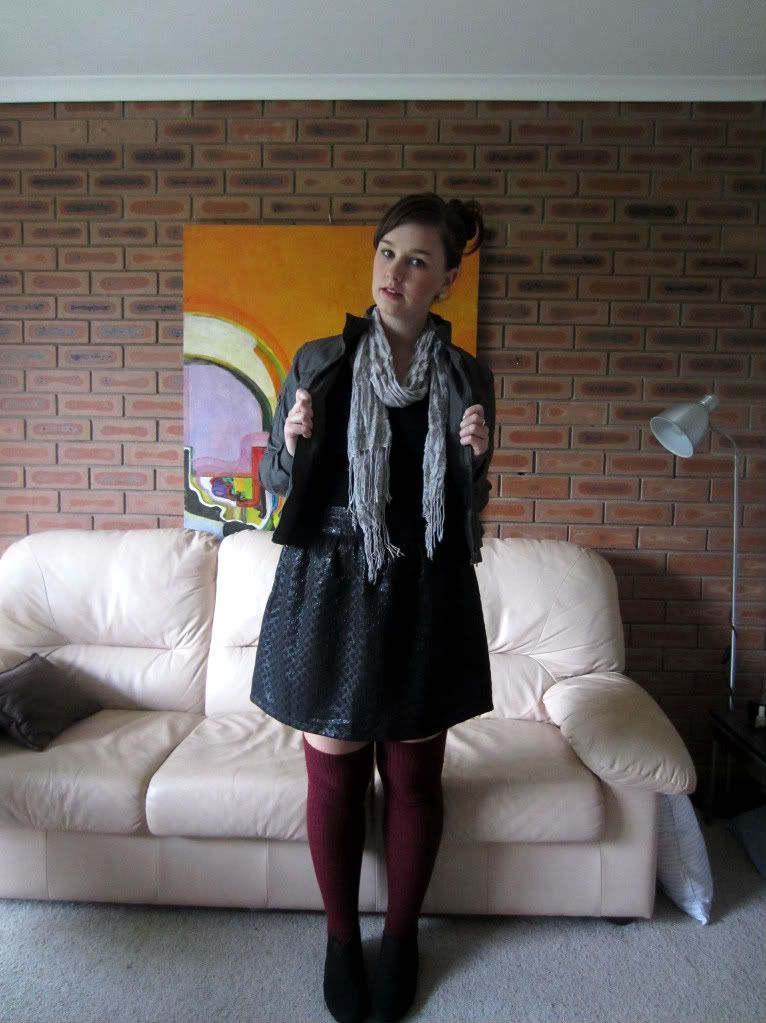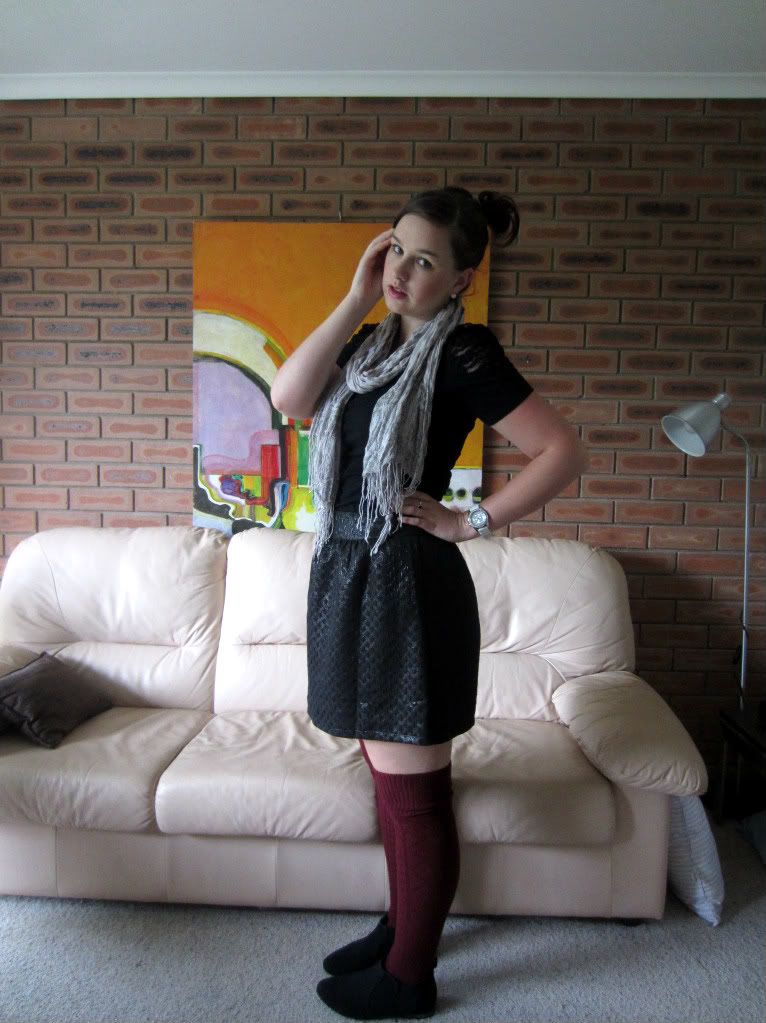 socks: asos // shoes: cotton on // skirt: dotti // tshirt: valleygirl // jacket: target // scarf: cannot remember // watch: fossil
I kind of disappeared from the internet this week. It has been raining everyday this week and I lost motivation to do little more than go to work come home and nestle up with a book or a movie. I think I have watched more movies this week than I did all last year.
Today I decided to rejoin the living and went out for breakfast with a friend and indulged in a tasty bacon and egg roll. Brendan and I than headed off to the Handwritten exhibition at the National Library which was so good. It was amazing to see handwritten pieces of Einstein, Galileo, Newton, Beethoven and even a receipt written by Michaelangelo for a deposit for one of his pieces. I would definitely recommend seeing it if you will be in Canberra before the 18th of March.
Tonight we are having friends over for the dinner and the weather is dictating a baked dinner with roast lamb and red wine. Hope you are having a lovely weekend!
P.s these boots are from Cotton On and are currently on sale for $20 and are super comfortable so I recommend you grab some.