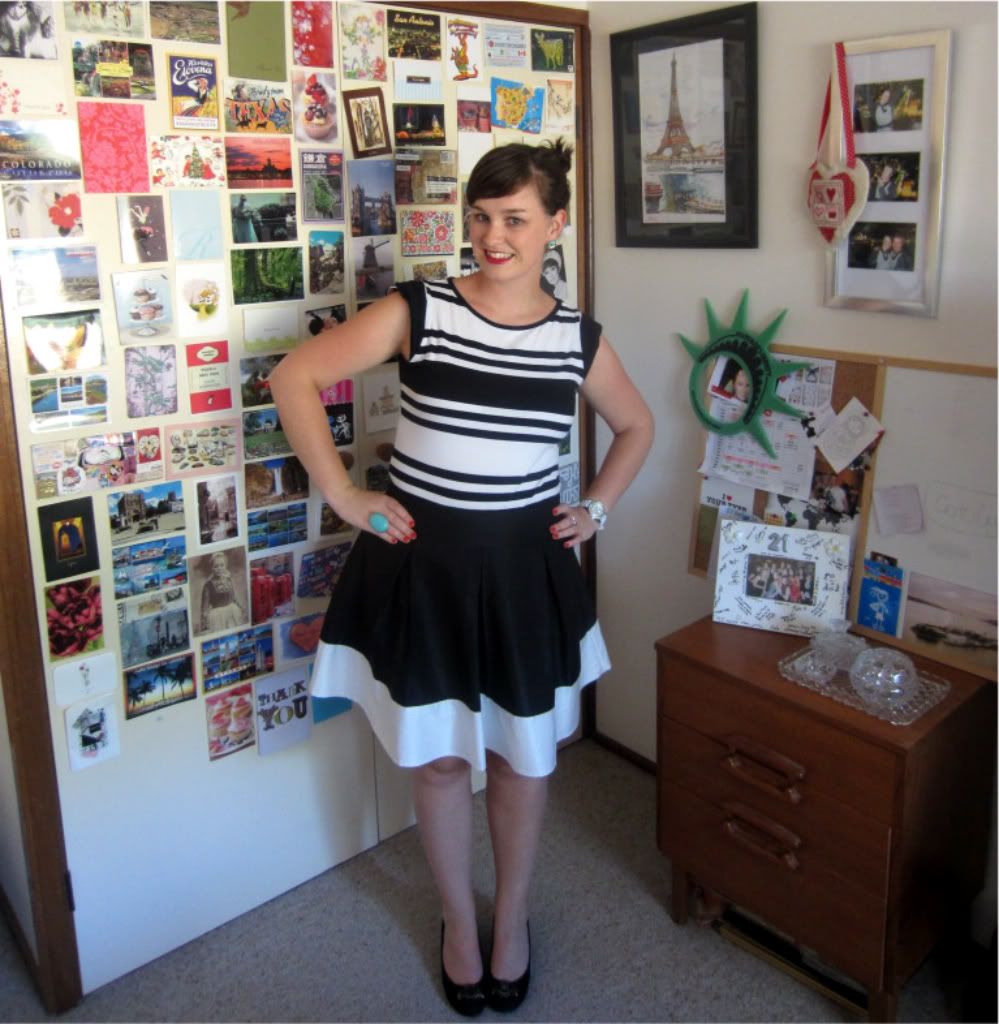 skirt:h&m // top: target // shoes: macys // earrings: gift // ring: markets // cardy:myer
See that manicure, it is quite possibly the best manicure I have ever got. I had it done on Saturday and it is now Wednesday and still going strong. However that manicure came with a cost, which was unfortunately my dignity. Let me explain...
I bought a livingsocial deal to get a facial and my nails done at a salon I had never been to before. I arrived on Saturday and told the receptionist I was there for my 3.30pm appointment. She took me into a back room and told me to get undressed put a towel around me and a shower cap on. I thought this was very strange for a facial and nails but thought it might be there practice so quickly obliged.
The girl came back and took me into the spray tan room, I quickly told her I wasn't there for a spray tan. She looked at me like I was completely crazy and asked me what I was there for, I replied to get my nails done and get a facial. She looked me up and down and said "well why did you take your clothes off? You can put them back on now." I was semi-naked and mortified and to top it off as I was getting changed I heard the next room explode into laughter as the rest of the store got to hear about my antics. So even though I am really happy with the manicure, I will not be returning...
Have you got any mortifying beautician stories? I would be more than happy to hear them.
A note on this outfit: it is nothing special but I love the stripes and the way the skirt and top combine to look like a dress. Plus the turquoise accessories give it a splash of colour!