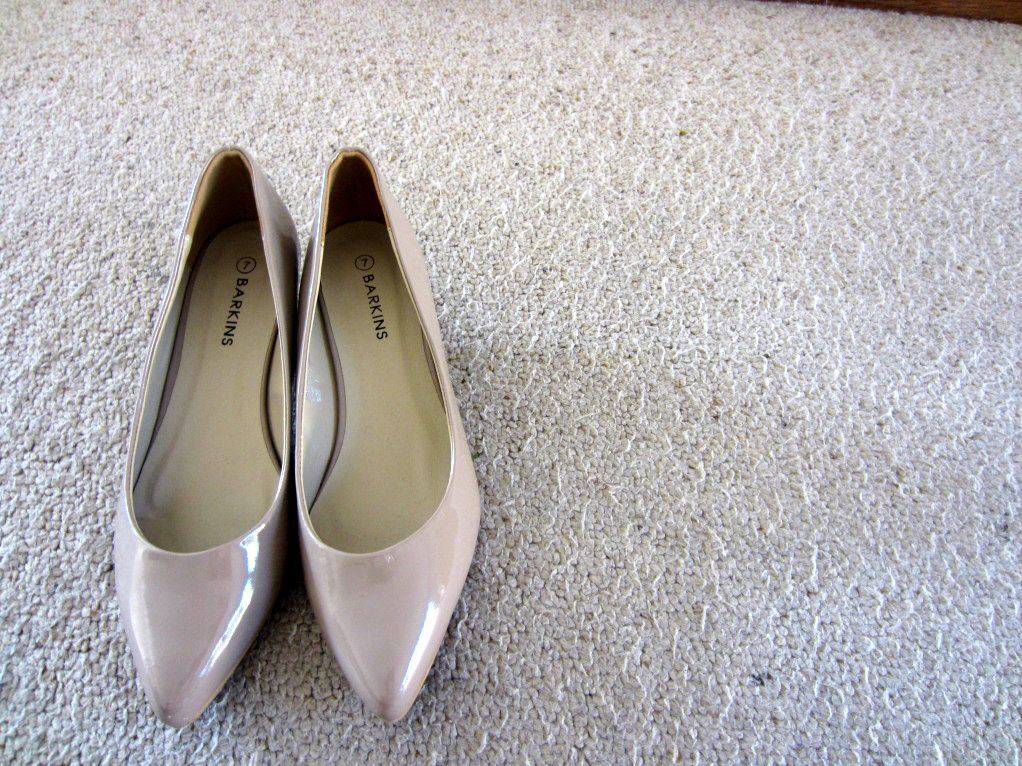 ♥ Tshirt from Kmart - I LOVE Kmart at the moment! Their basics are so affordable and if you search around you can get some good quality items. This t-shirt was $5 and is super soft, perfect for casual days.
♥

Jewellery from Collette

-

Collette is my go to store for trend pieces especially if there is a sale on. Last week they had a members 50% off sale so I think all this only cost me about $20, bargain.
♥
Top from Ally - after seeing Emma's video about Ally and their current stock I decided to go in next time I was at the mall. I could not go past this top with such a pretty collar.
♥
Shoes from Barkins
- these shoes are ridiculously comfortable and perfect for work. I ended up picking them up in nude and black as I find it hard to get comfy shoes for work.
♥
Socks from Kmart - another kmart purchase, I feel a bit stingy going on about how cheap they are but I hate paying a lot for socks as I always lose them. These were $2 for a 3 pack and they have the cutest little designs on them.
What have you bought lately?