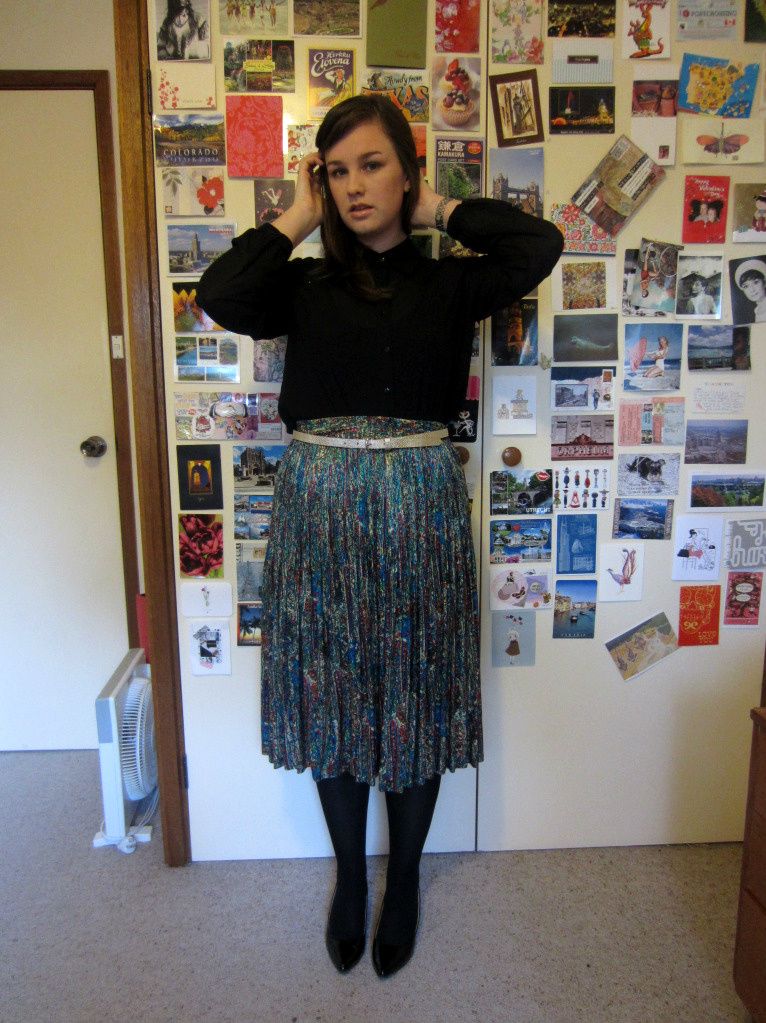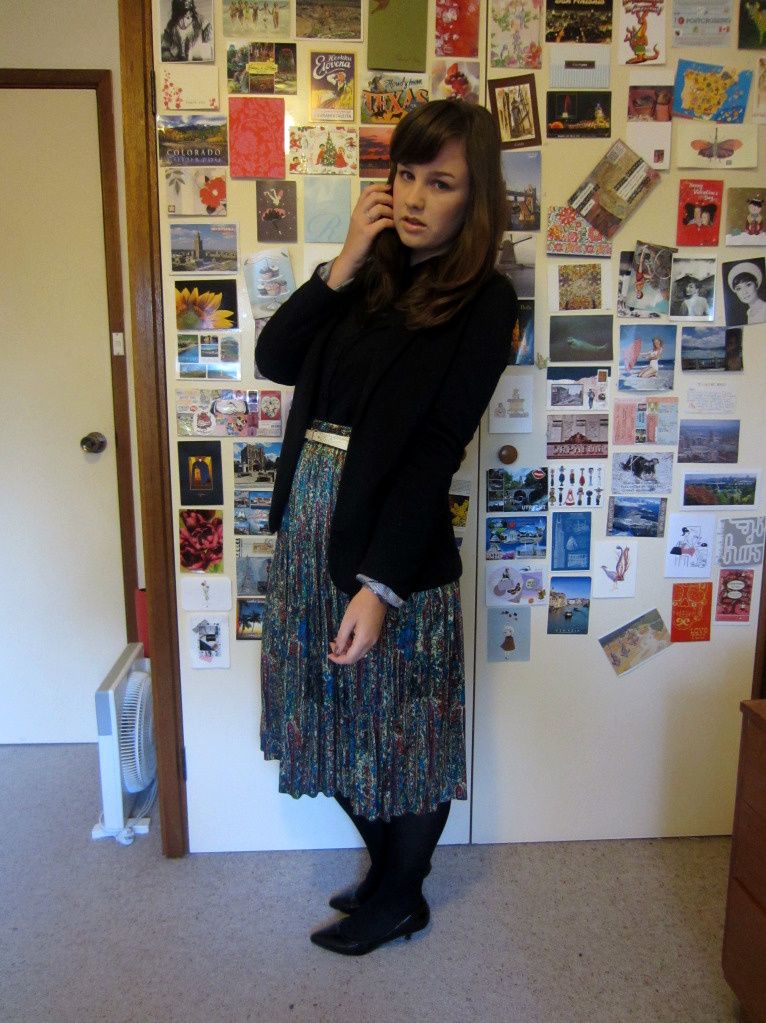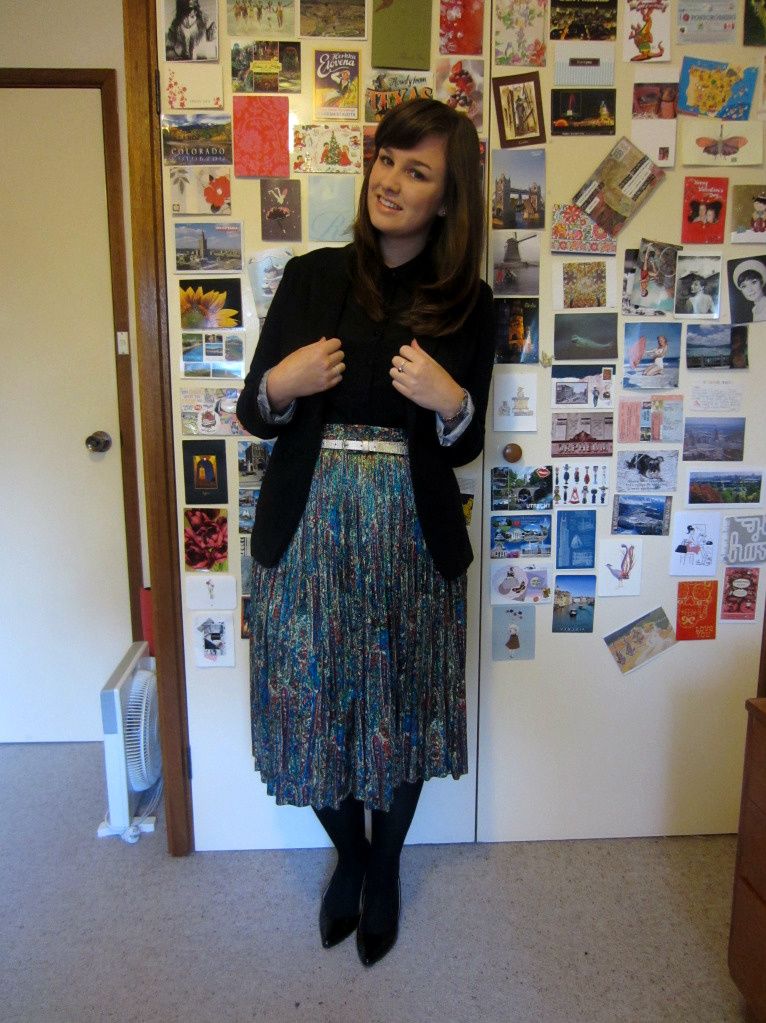 shoes: barkins // skirt: gifted // shirt: ally // blazer: dotti // belt: forever new
This gorgeous skirt was gifted to me by blog friend come real friend Alyssa. I have worn it on the blog before but when I put it on this time I seriously fell in love all over again. I love that it makes an otherwise traditional outfit more exciting. It has definitely inspired me to check out the op-shops (thrift stores) this weekend after not having gone for a few months.
I took a vintage dress home on the weekend for mum to take up and she just shook her head. She doesn't understand why I like wearing old clothes that my grandma would have worn. I have actually bought two dresses from op-shops that my nan owned I wish she had have kept them so I didn't have to buy them haha.
What is your favourite op-shop find or vintage item?
Oh no I just noticed all the postcards on the cupboard that are falling down, eeck need to go and fix that up.