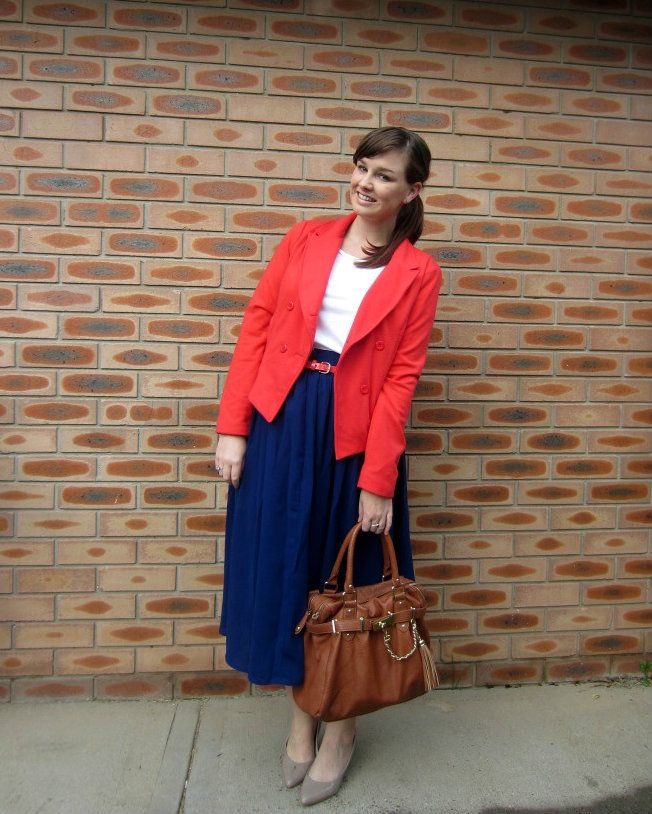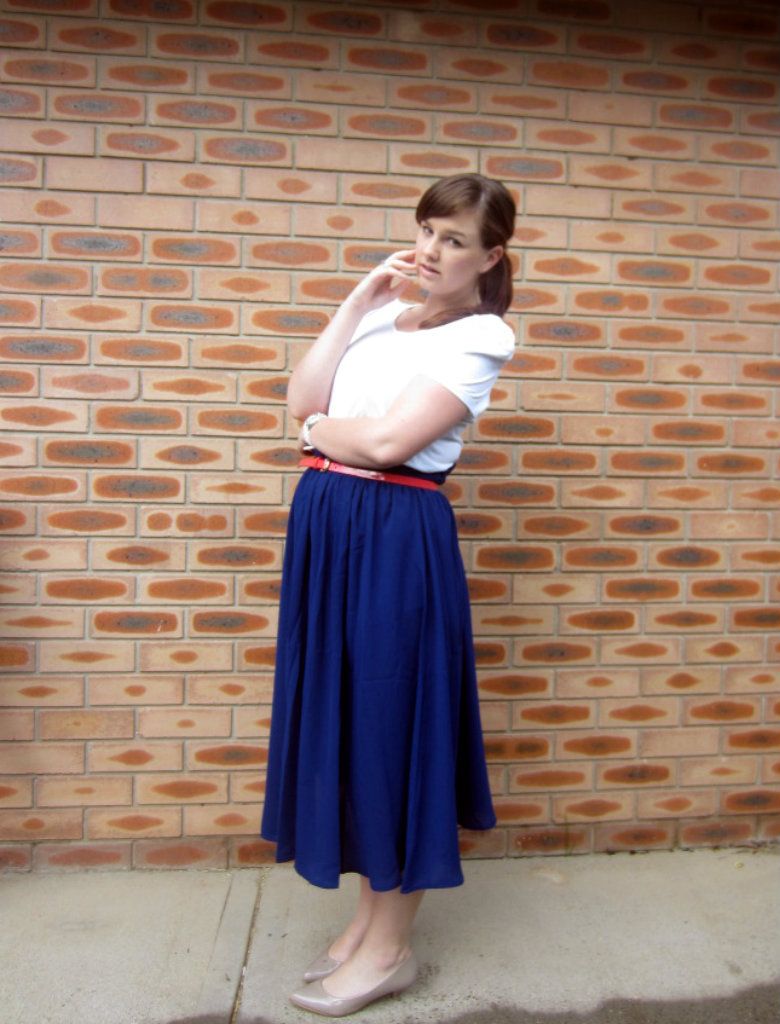 skirt: asos // shoes: barkins // belt: forever new // top: myer // blazer: dotti
I have been searching for a navy skirt and found this one on ASOS. I waited for ages for it to go on sale and it just wasn't going to happen so I bit the bullet and bought it two weeks ago. I was so excited when it arrived and snapped these photos the following morning. I threw the tripod in my room and was running out the door when Brendan yelled out "You do realise that skirt is see through don't you?" This lead to me standing under three different lights to confirm that it was in fact see through. Insert immense disappointment here and annoyance for than missing the bus while I got changed. But at the same time being happy I have an honest boyfriend who doesn't let me flash my underwear to half of Canberra.
I decided to still post these photos as you can't tell its see through in them and I was pretty happy with this outfit at the time. Now I have to decide whether to send it back or buy a slip for underneath....